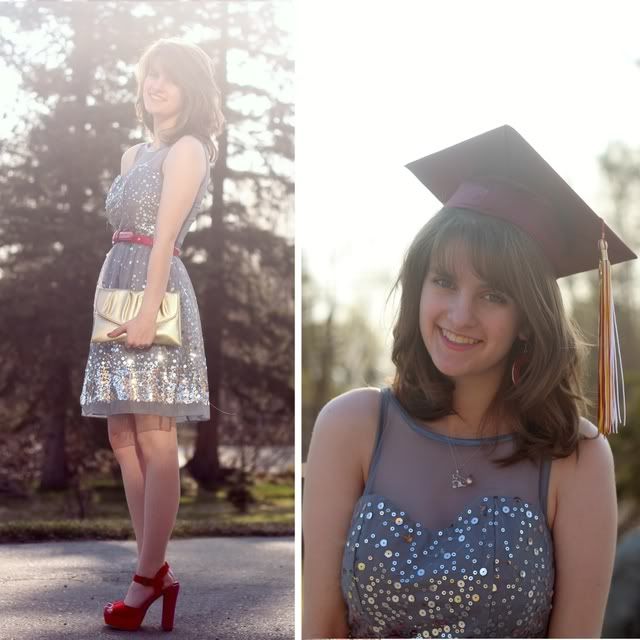 dress: urban vibe // belt: thrifted // shoes: famous footwear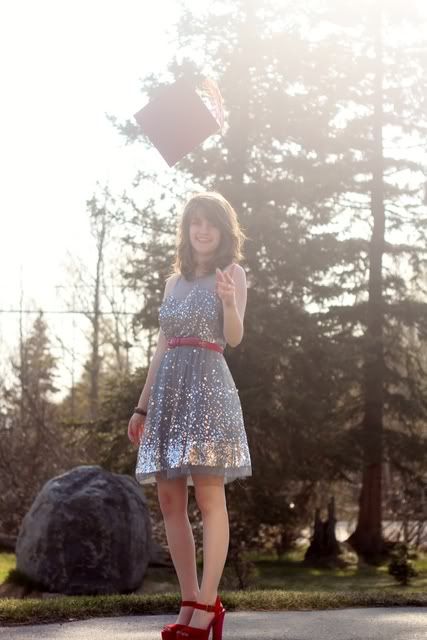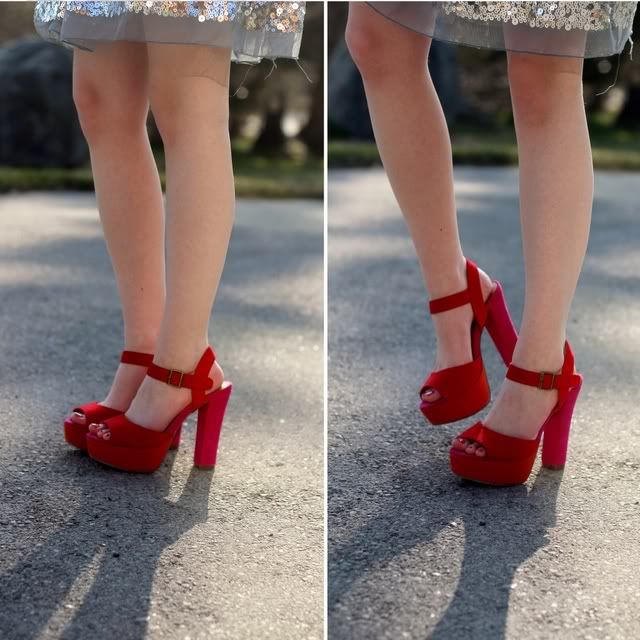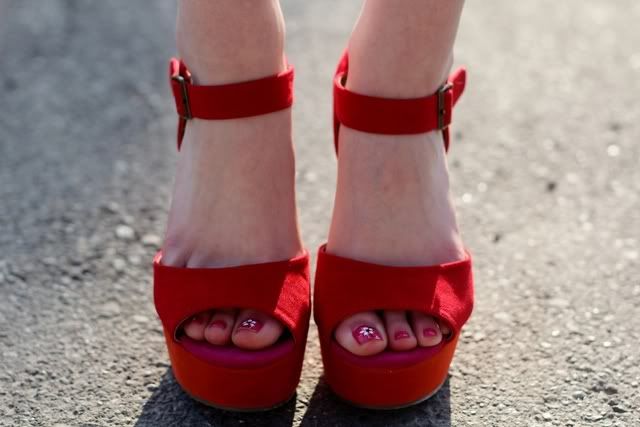 Can you even believe it? After twelve years and five different schools, I've finally graduated. It's so crazy and weird to think that this (long) chapter of my life is finally over. I'm thankful and sad, but mostly thankful that I can put these years behind me and look forward to real life.

Here's a little bit of history because I love history: I went to CHA from the last half of kindergarten until first grade, then we moved to Alaska where I was homeschooled until the second half of third grade, I went to Mt. Spur on the base for the rest of third grade, then went to ACS for fourth grade. Our family then moved back to Oklahoma and I attended CHA again from fifth to tenth grade. Then we moved back to Alaska where I fought through the last two years of high school. It's been a crazy journey and I could go on for hours about all the adventures from each school ... it's amazing how much I can remember; and I look back and see how everything has shaped me into who I am today.

And now it's all over. Can't say that I'm sad about it. The last two years were rough. I didn't take very kindly to moving away from all my friends, but the few friends I have made in Alaska really saved my life. They are the best ever and I truly don't know what I would do without them. Yeah, yeah, cliche saying, but if it weren't for the people that truly care for me, I wouldn't be me.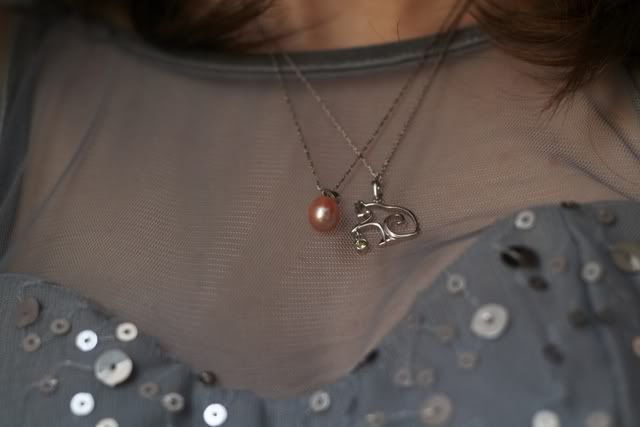 For my graduation outfit I wore the pearl necklace Matt got for me in Hawaii and the cat necklace his mom got for me as a graduation present. I love his family so so much and I'm so glad I get to be a part of it!

And now for all the photos from May 15th, the big day, the day to end all days! ... okay here we go.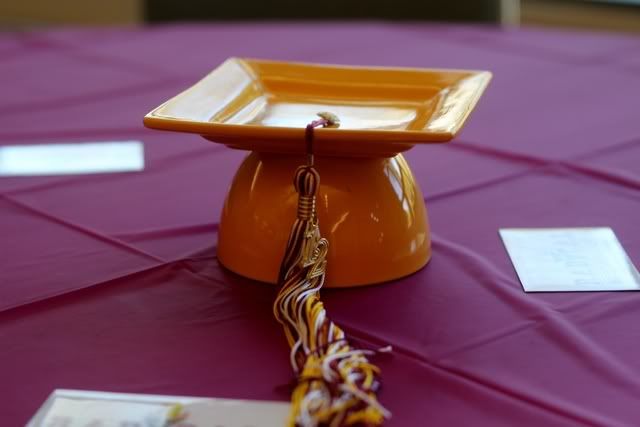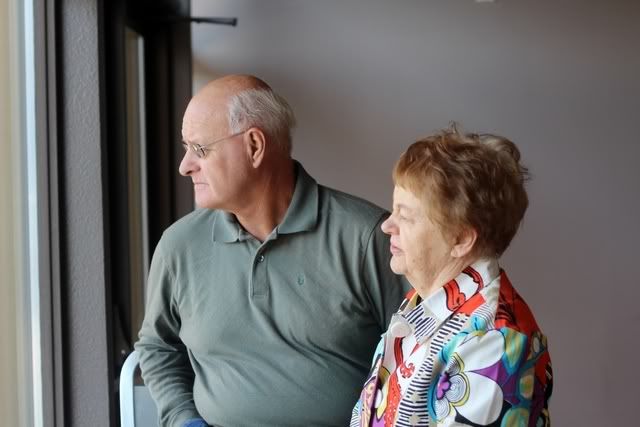 It started off with the grandparents' lunch at school, which I really enjoyed because my grandparents flew all the way up from Oklahoma to watch me graduate and it was awesome being able to spend time with them. They both have such amazing stories and I just love hearing all the random adventures they have together.

Just to warn you, there are a million and one photos coming up, but that's okay because they're awesome photos, haha.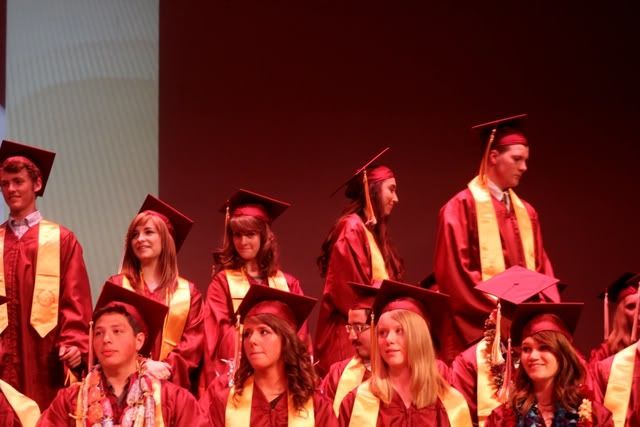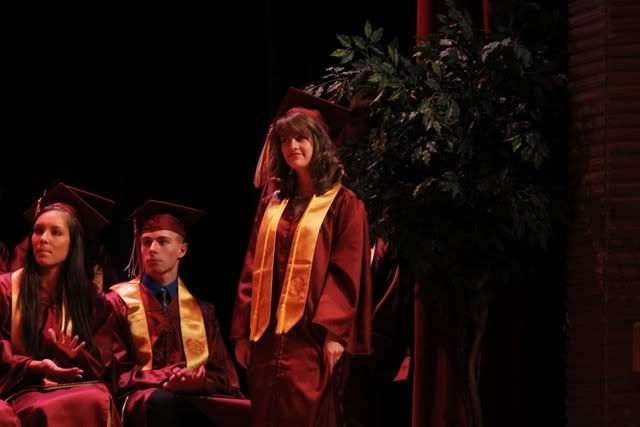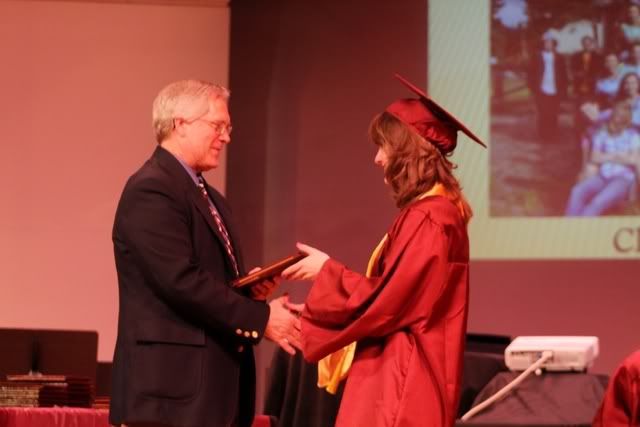 If you'll peer closely, you'll see me handing off a little green army man to our principle. Nearly everyone had one (except for lame people who pretended to lose them because they're silly) and it was so hilarious watching our principle laugh even harder after he shook another hand with a little green army man! By the end there was a huge green pile where our diplomas used to sit.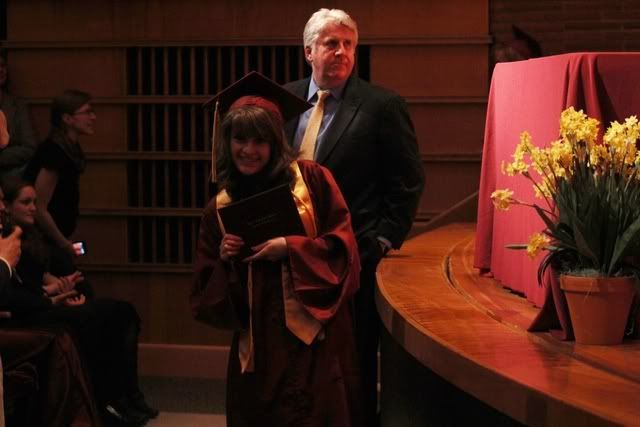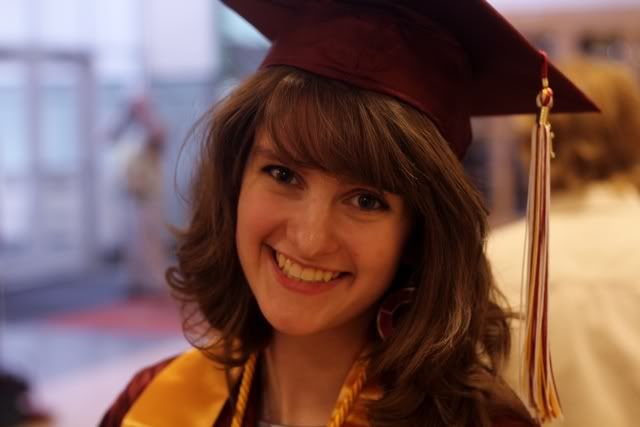 Woohoo! I GRADUATED!!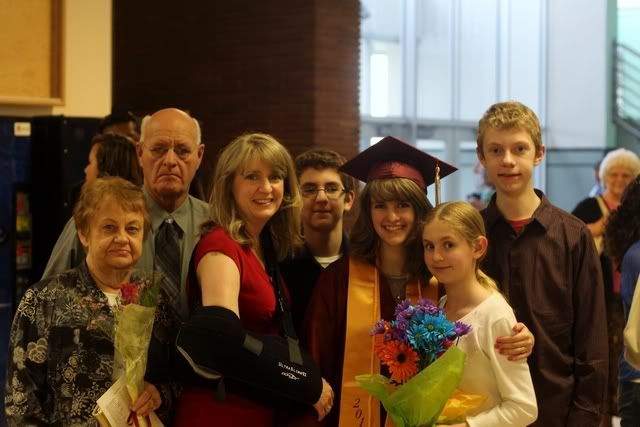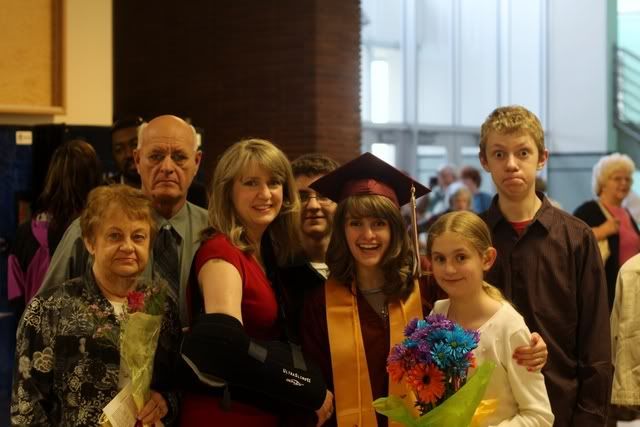 This is my lovely family, minus my father who was taking the pictures. We're attractive, I know.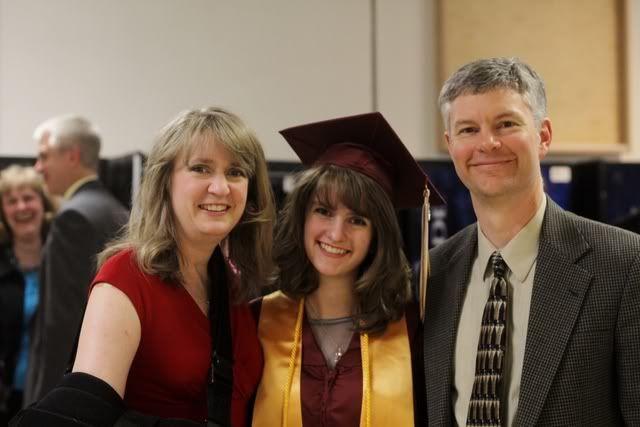 Look at how smoking hot my mom is! But she had shoulder surgery so she's been wearing a sling, but hey, that is one sexy mama.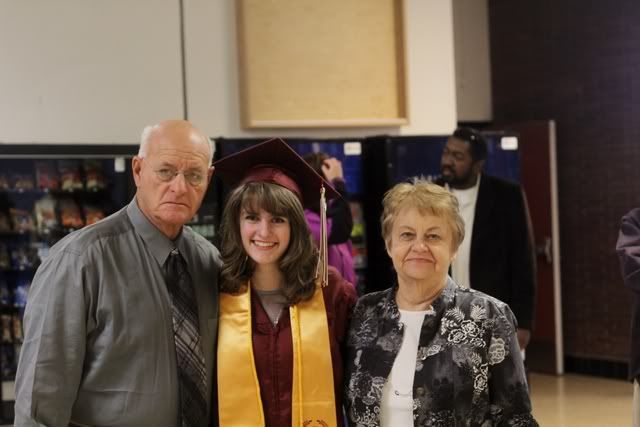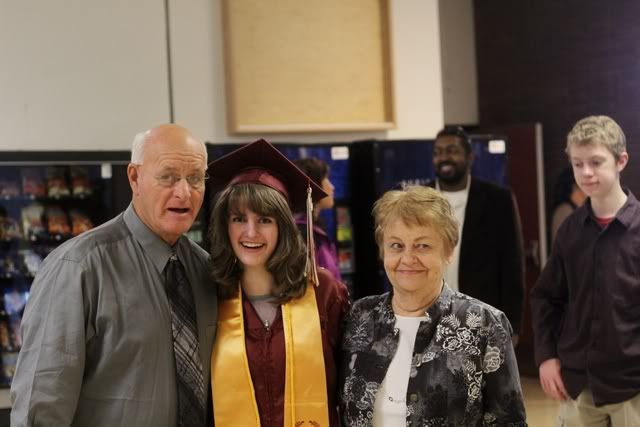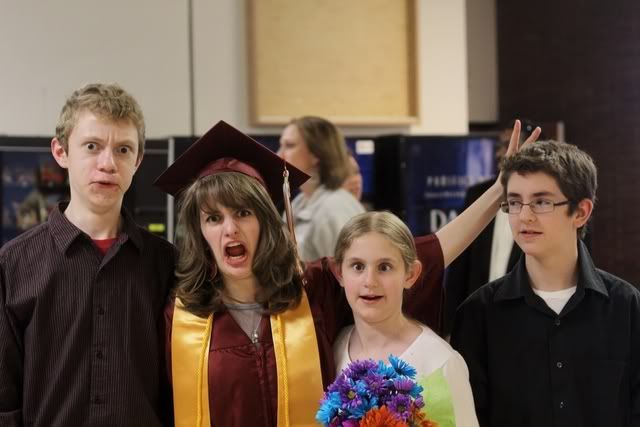 Aah my siblings. My partners in crime. I'm going to miss these hooligans. (From left to right:) William is obsessed with plants and violins, and his latest scheme is to major in music in college. Moriah loves loves loves Harry Potter and owls. She wants to be a writer and is pretty much exactly like me. Nicholas is my pretty boy quarterback, even though he's probably never touched a football in his life. He is extremely talented when it comes to guitars and random car knowledge.

Together we make awesome videos, get into trouble, and are just a little bit too loud at the supper table.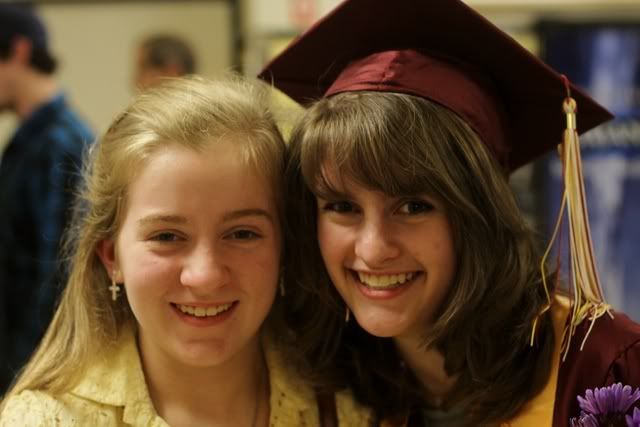 This is Annika, the girl I tutor in math. She is the sweetest girl ever and I'm going to miss all our crazy math sessions together!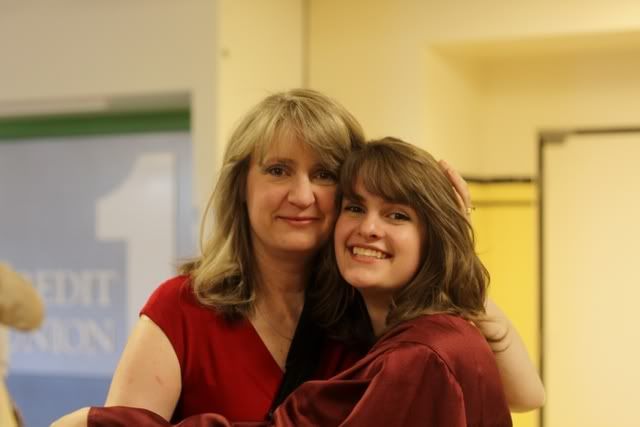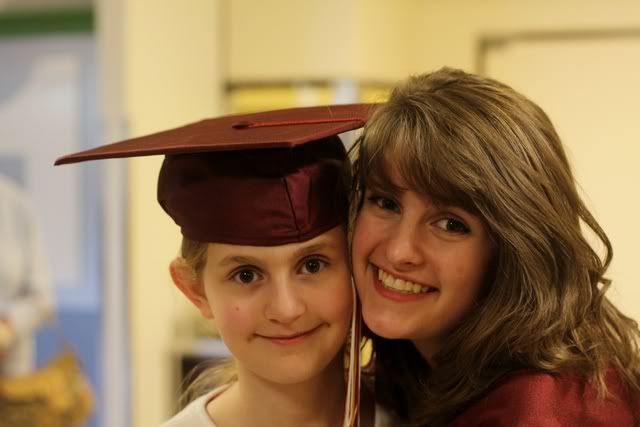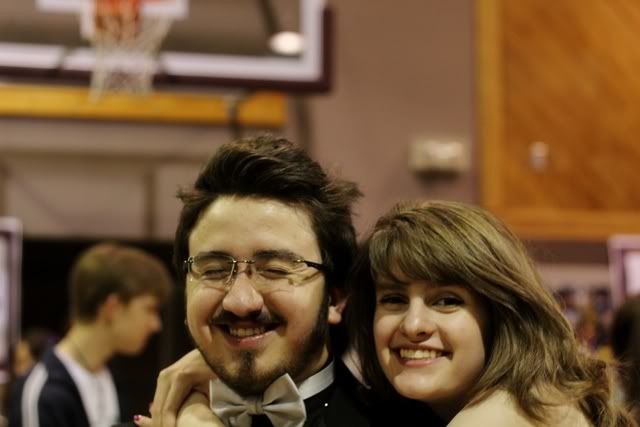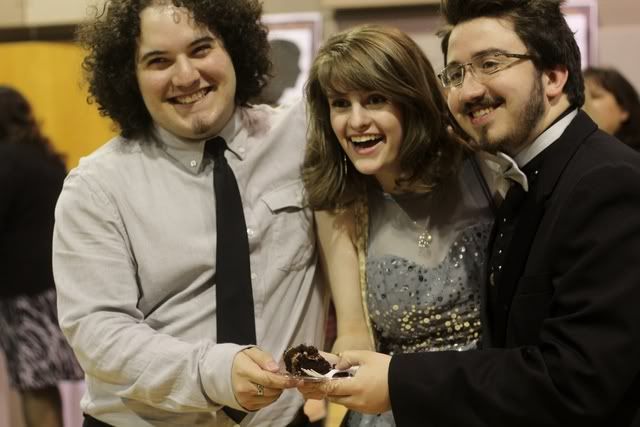 My two best friends (minus Rory, who was talking to some chicks when this photo was taken). I love you guys so much!
Jacob is the computer genius and can hack into any computer. He drives super fancy cars and has awesome hair, obviously.
And Matt is, well, awesome. He's my boyfriend. He's going into filmmaking and is going to be a famous movie director one day.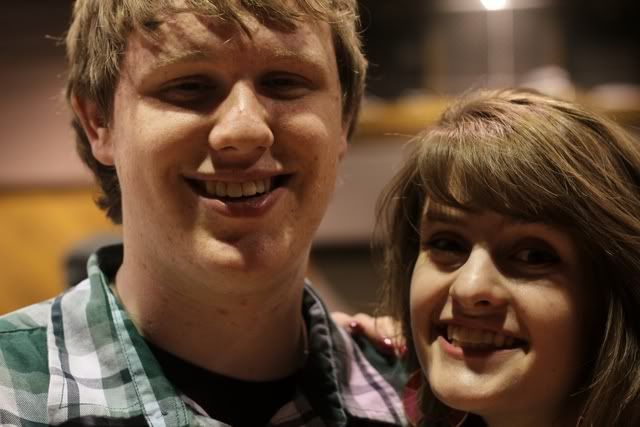 Aaah there's Rory! He used to have a lisp when he was little and whenever he went to the supermarket he asked his mom for suckers ... so she taught him how to say lolipops. He's full of awesome stories like that and he is the funniest person I know.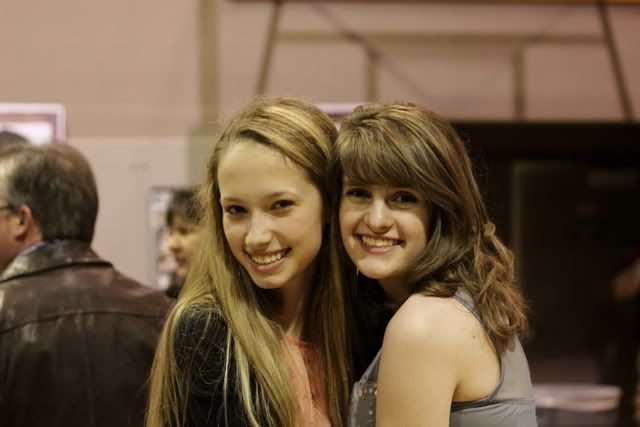 This is Aly! She's made an appearance on this blog before. She and I like to get in trouble a lot. And that's all I'm allowed to say. ;)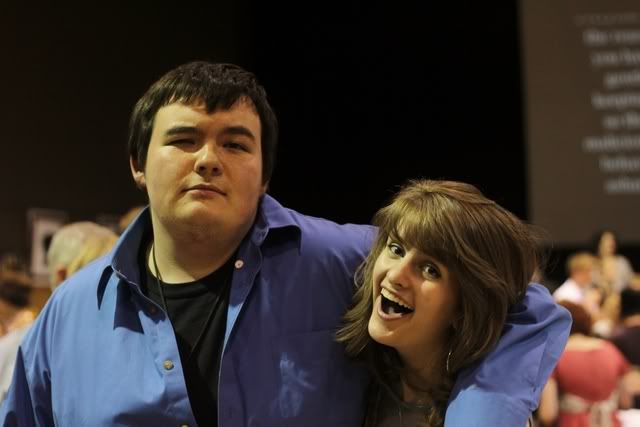 This is Wolfe! He likes to dent cars and get stuck on the mud flats. He says he hates when people talk about that, but he secretly loves it. He makes all the ladies swoon and is going to be the next American Idol.



And this is my friend Shannon! She was my very first friend in Alaska and really helped me feel welcome when pretty much all the other girls ignored me. She's a wizard when it comes to sign language and acting and tries to give her best effort in everything.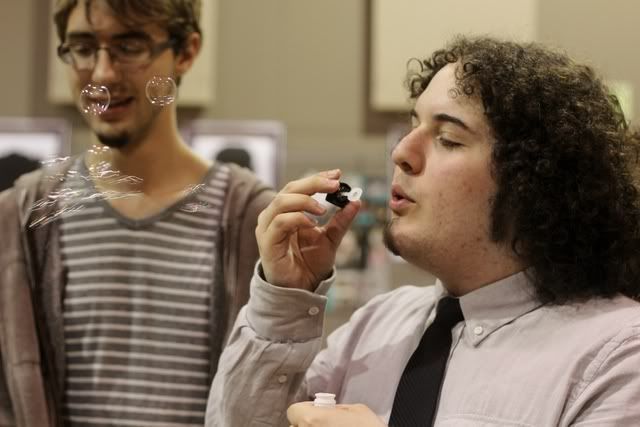 I also took a lot of film photos so hopefully I can get those developed soon (and have them actually be somewhat decent). It's still hard to believe that high school is over. It probably won't hit me until I get on the plane to go to college.

But in the meantime ... IT'S SUMMER!