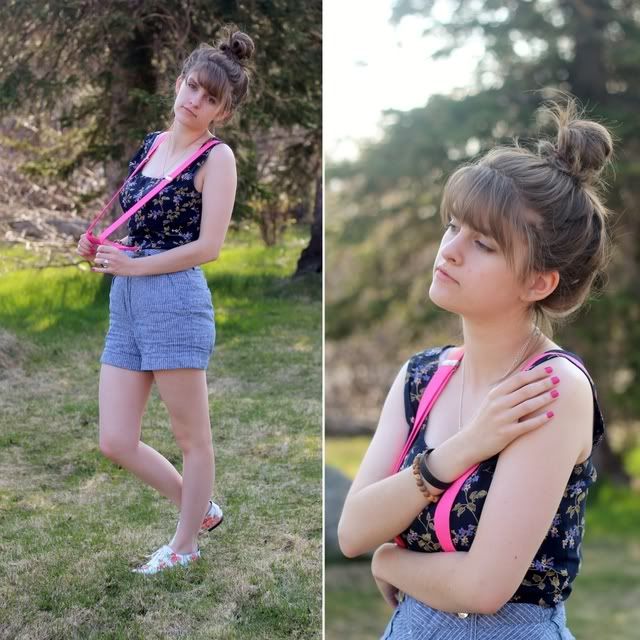 the dress: as shirt // shorts: forever 21 // shoes: diy // suspenders: hot topic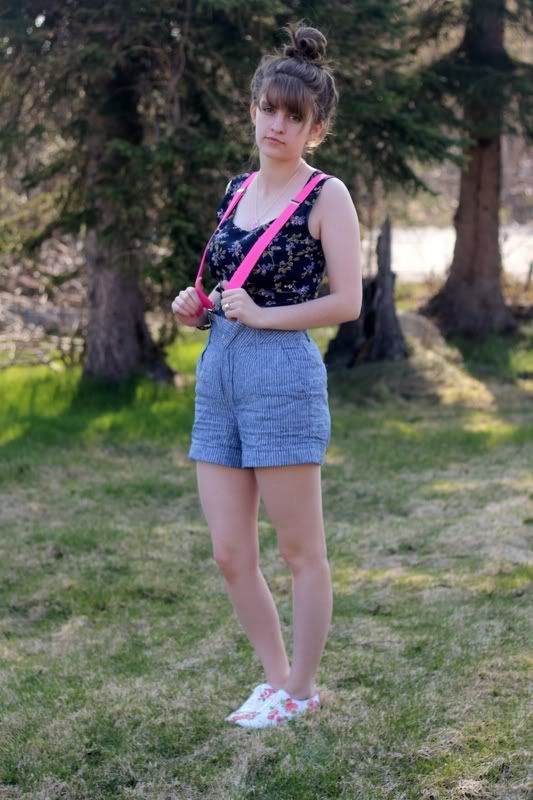 First of all, thank you to my little sister for taking these photos for me! She's only ten and is already quite the little photographer. Her awards ceremony at school was today and she went home with four awards and is now officially in the fifth grade. They grow up so fast!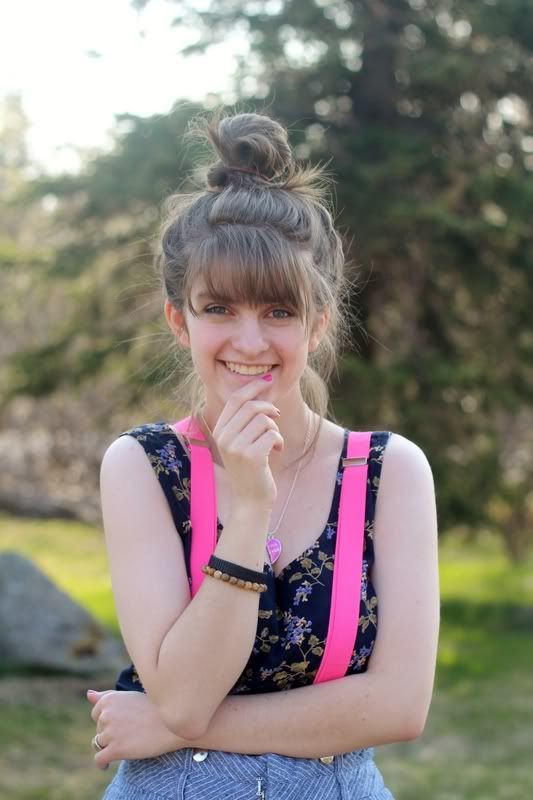 This is my very first time blogging as a high school graduate!! It's also my first time blogging on my new laptop. I received it as a graduation present from my parents and I'm extremely grateful, especially considering I've had my old laptop since seventh grade and it's been shutting off randomly smoking out the sides ... yes, you read that right. I'm pretty sure it was about to explode. Plus this laptop is super light which will be perfect for college. But because of my new laptop, my suuuper old photoshop won't work anymore, so it will be a couple weeks before I get new photoshop. It will be well worth it though because I'm getting CS6!! My dad paid for half of the student edition and I know it's a good investment, as there were many things I couldn't do with my photoshop. But in the meantime, I'll be using good ol' gimp!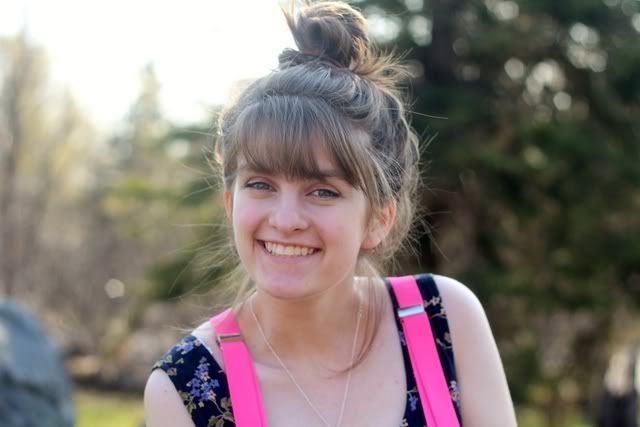 Tomorrow I'll post about graduation as I have nothing else to do except relax. Thank God for summer! Sleeping in, soaking up some sun, hanging out with friends, and taking lots of photos ... it's going to be a great summer!

p.s. this morning there was an earthquake and it was so scary! Well, only kind of. It was a 4.6 and only 8 miles from our house. It knocked over a few dishes in the cupboard and off the counters, but nothing bad. Alaska nerd alert! My family loves earthquake information.

I'm wearing this dress for thirty consecutive days to spread awareness and support the Batonga Foundation! It is an awesome organization that supports girls in Africa by giving them a full education. Thank you so so much for getting the word out and for donating. It means the world!