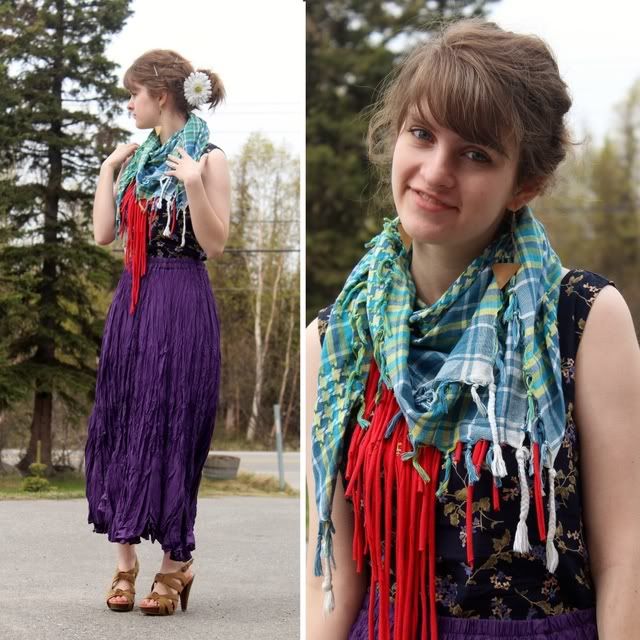 the dress: as shirt // skirt: mother's closet // green scarf/shoes: forever 21 // red scarf/daisy hairclip: diy // earrings: noble town vintage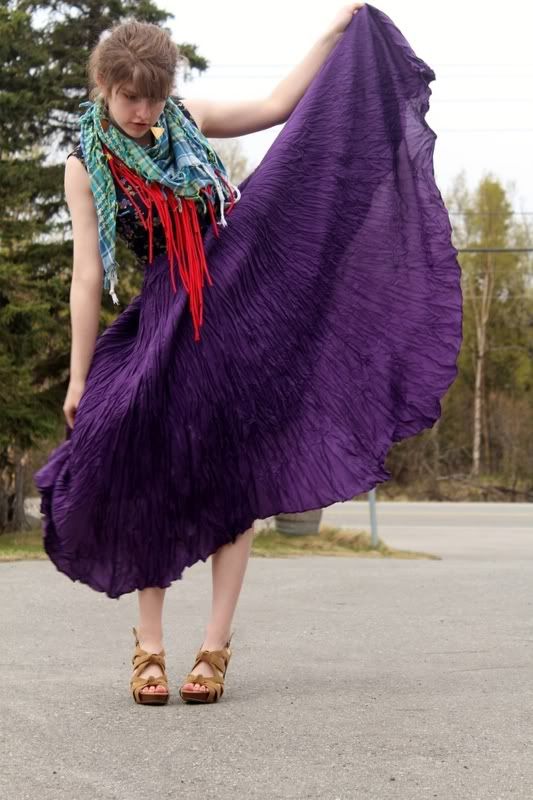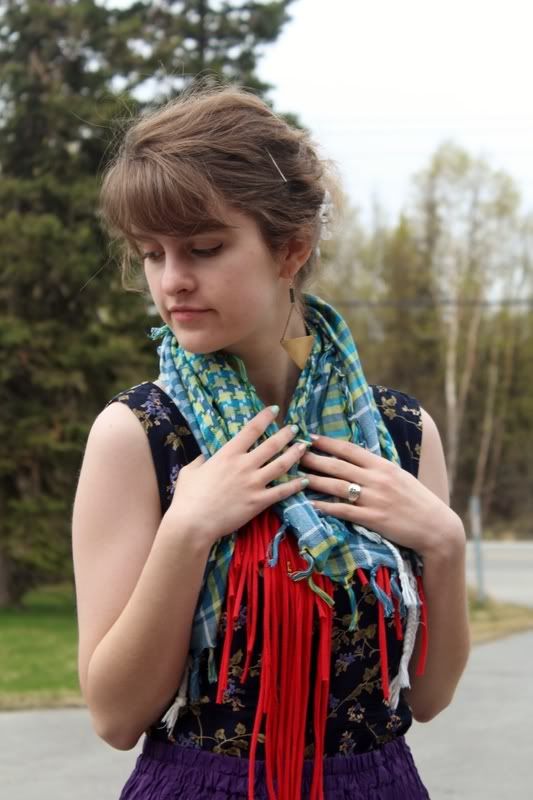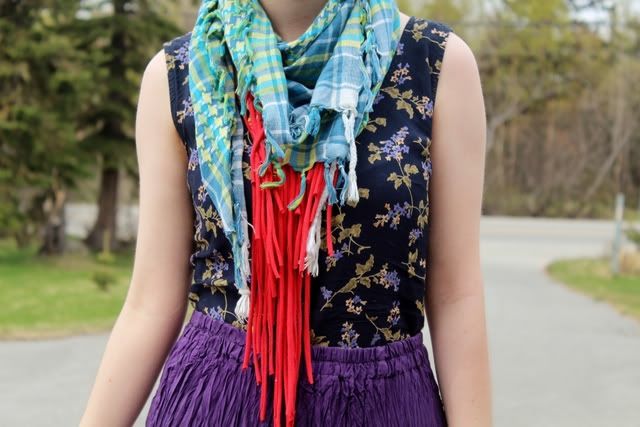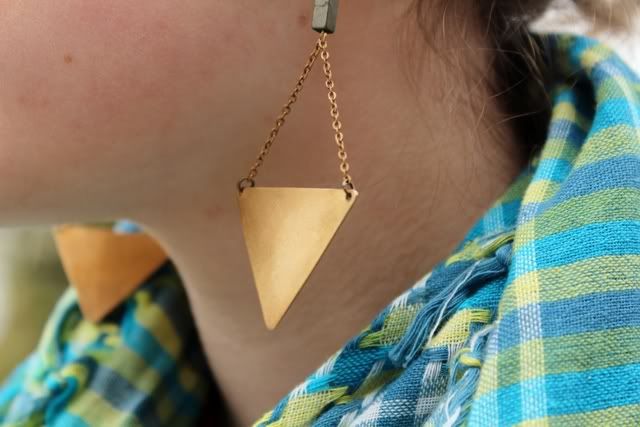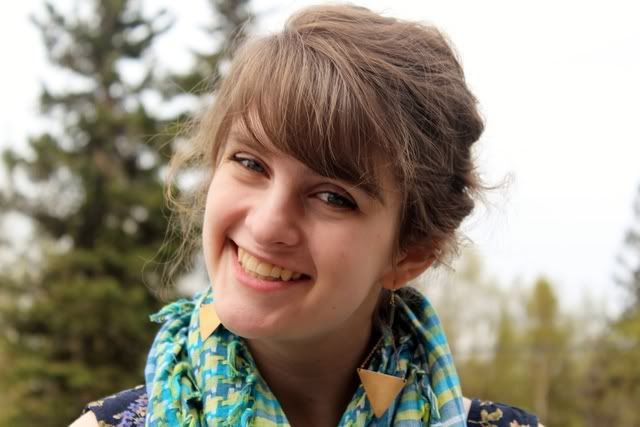 What a dreary day this has been. It's the first of many rainy days. Usually I like the rain and will even take advantage of using it for some awesome photo ideas (if I get models that are willing to get cold and wet) but today it has not been welcome. Hopefully tomorrow won't be so cold and rainy.

As always, please donate to the Batonga Foundation to help a girl in Africa receive a full education.