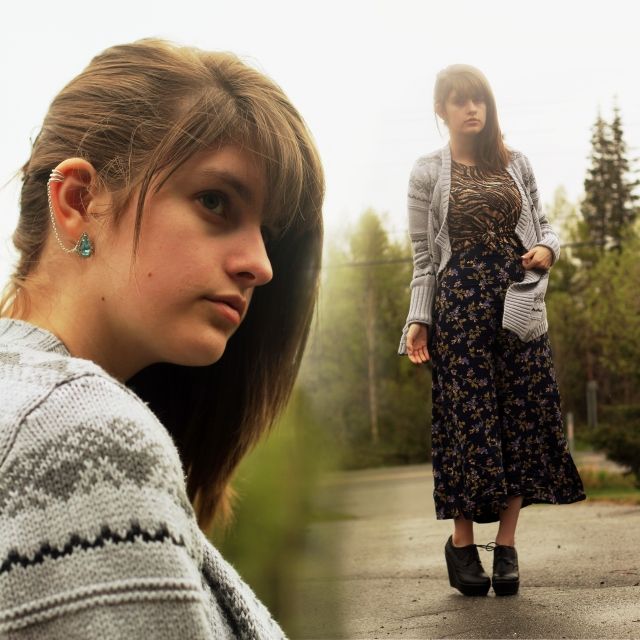 the dress: as dress // shirt: mother's closet // cardigan: target // shoes: forever 21 // ear cuff: icing




Sunny yesterday, rainy today. Sadly the rain is more well known in the summer than mister sun. Hence not very many photos today. Though the usual rain is just showers, risking my camera's life was not on my list of things to do. It was cold, so I wore the dress long and layered it with my trusty heavy cardigan. Now I'm so warm and cozy even when getting rained on.

I'm wearing this dress for an entire month to raise money for the Batonga Foundation, which supports girls in Africa by giving them a full education. You can read more about it here! Every little bit helps.
Thank you and have an awesome day!