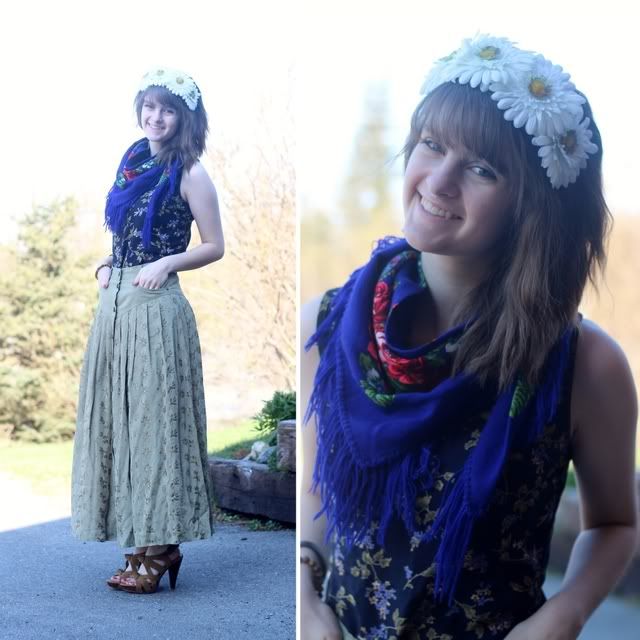 the dress: as shirt // skirt: thrifted // scarf: from boyfriend // flower headband: diy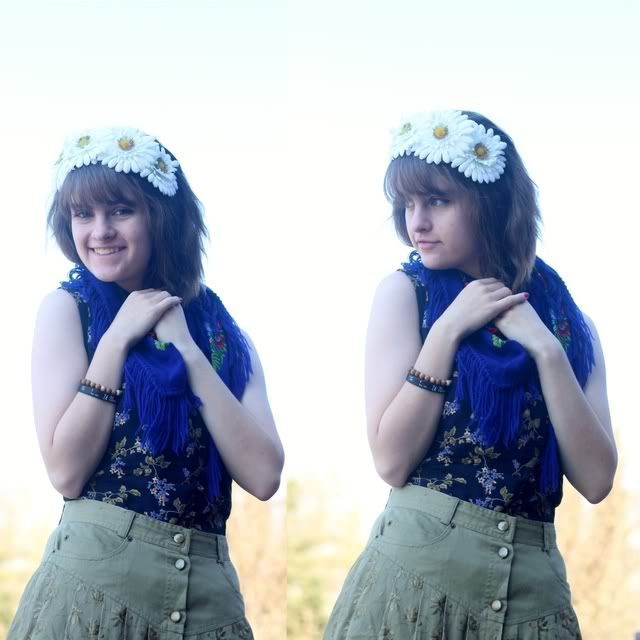 Greetings people of the morning. Who woulda thought I would even have a post up right at noon? Much less be awake at this time. Well Matt (my boyfriend) is about to begin a 48 hour film challenge and the kick off is just a few minutes away, so I had to be speedy quick and take morning photos before the insanity begins. I am super proud of him for doing this film challenge and I cannot wait to be a part of it!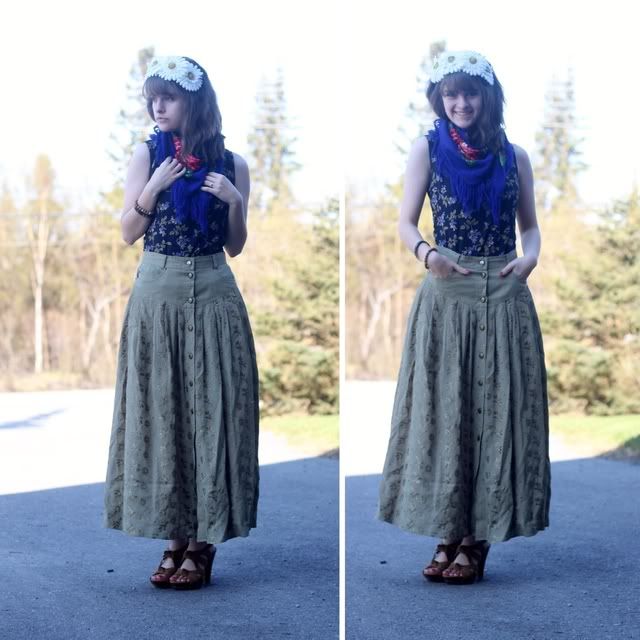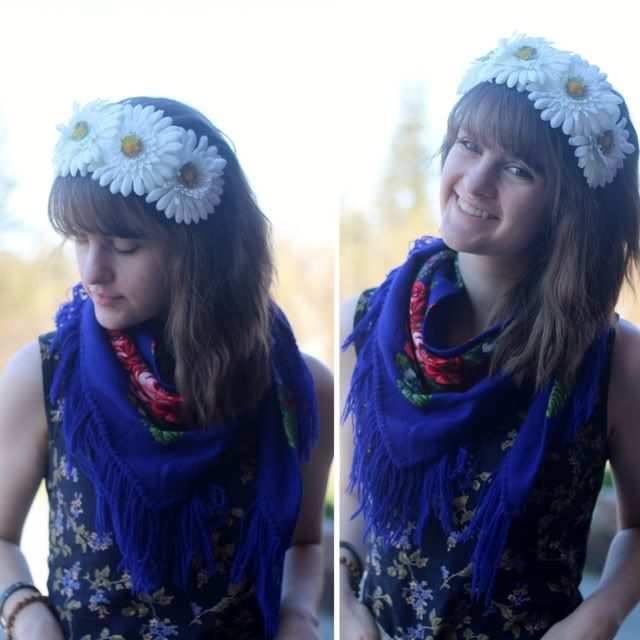 This outfit made me kind of like this headband. I'm not too fond of giant things protruding from my head, but the daisies are kind of growing on me.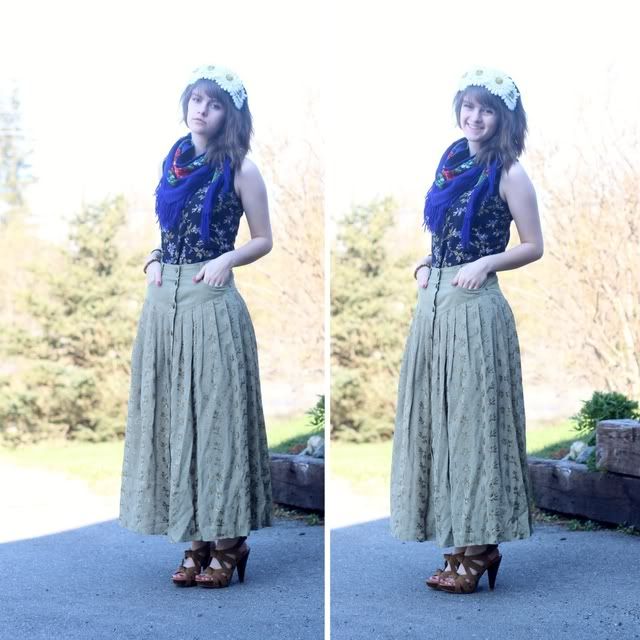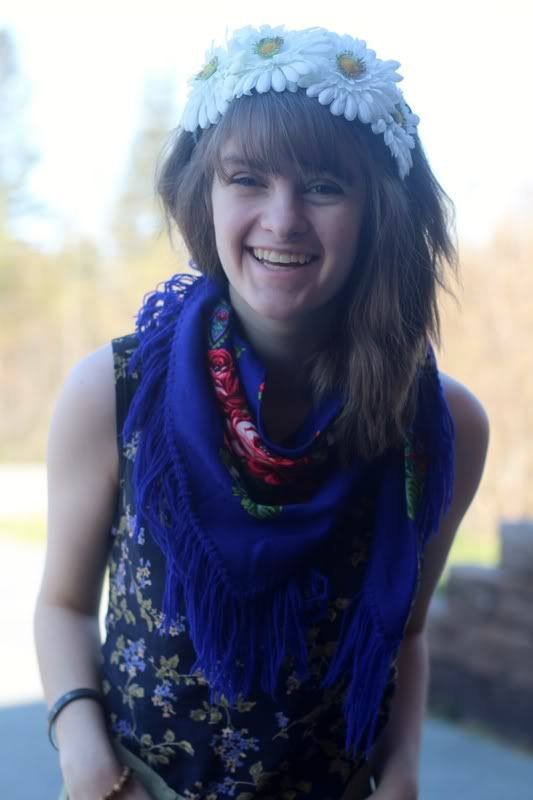 Well people are starting to come over, so I'd better head out, but in the meantime you can donate to the Batonga Foundation, which supports girls' education in Africa. It's already day eighteen in the challenge, so be sure to give today!

Have an awesome day everyone!