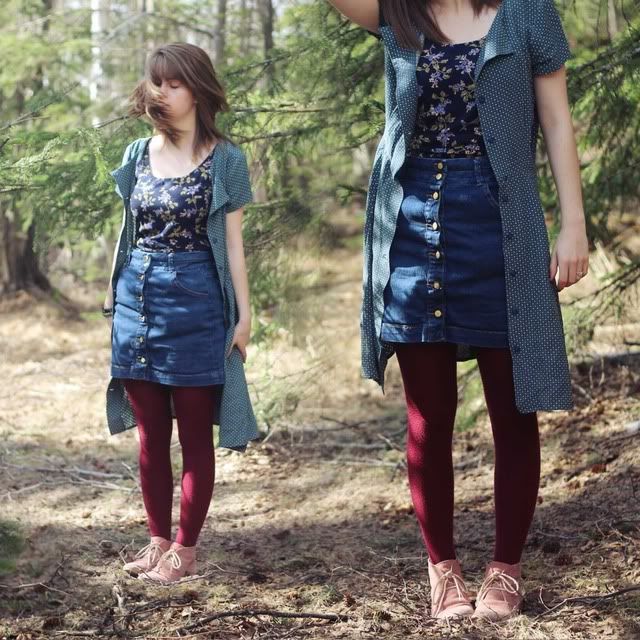 the dress: as shirt // skirt: old navy // tights: forever 21 // dress (as cardigan): mother's closet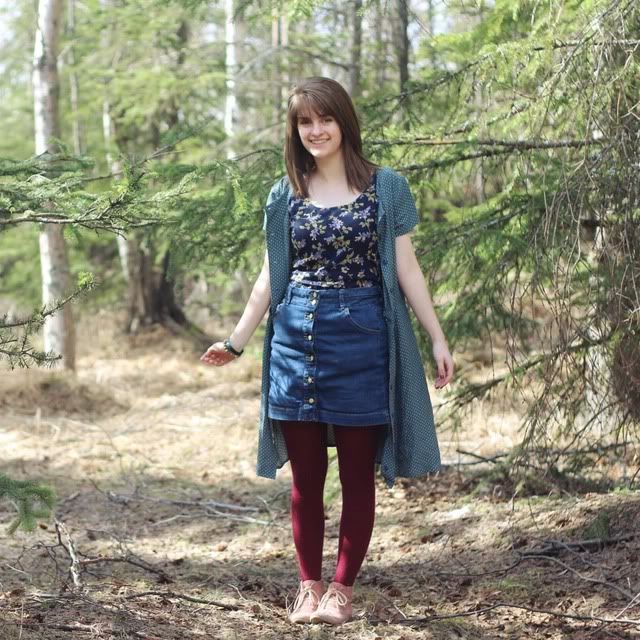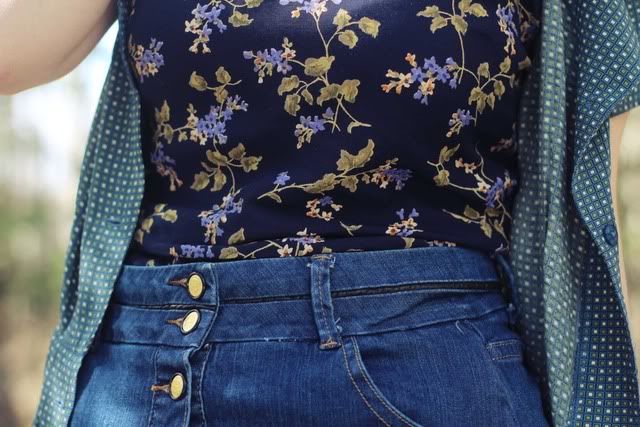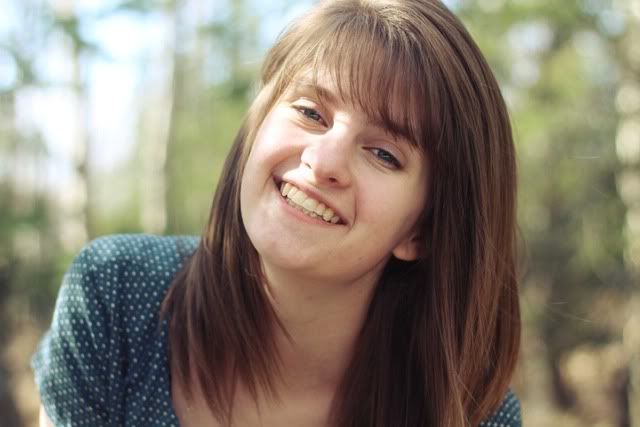 Sorry to be posting this so late, guys! (It's almost 11pm here and man am I tired). It has been such a crazy busy day. At midnight last night us seniors gathered around our school for the senior prank. If you follow me on instagram @impulsings, you've already seen some of the mayhem we caused. We got there early, parked in a big circle around the parking lot, set up tents and a campfire, hung out a little bit, and then went inside the school. We filled the entire south common area with desks from the classroom, making a maze to get to the lockers and the stairs and the coffee shop, then we covered the hallways with streamers and balloons and confetti and candy and posters saying "2012 the end is near" and whatnot. We even put cellophane over the lights and put strobe lights in the bathroom. It was amazing. Then we all slept in our cars or tents (I went with some people to grab mcdonalds and I'm pretty sure the cashier thought we were high ... which we were not. Just high on being crazy rebels. Because seriously, this is pretty much the most rebellious thing I've ever done, and it doesn't even count as rebellious because we had a teacher there with us. But whatever. It was awesome.) We did so much that the janitors couldn't do anything about it, and it was so funny watching people try to go through the maze and seeing the teachers' faces when they turned the corner in their cars and saw the giant circle blocking their parking spots! Let me tell you, it was the greatest thing ever. As soon as I get a spare moment (which probably won't be until next weekend), I'll post some photos from the event.

Also today I finished my AP English final and Matt got the department award for Drama at our school's banquet.

Needless to say it's been a busy, exhausting day, but it's been awesome.

So goodnight everyone, and remember to donate to the Batonga Foundation to help girls in Africa!