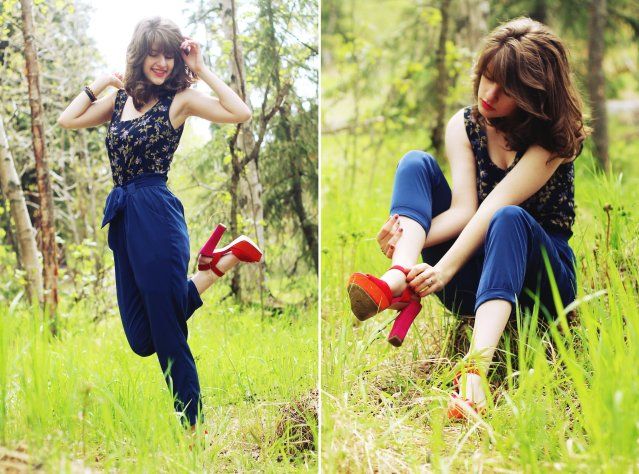 the dress: as shirt // pants: forever 21 // shoes: famous footwear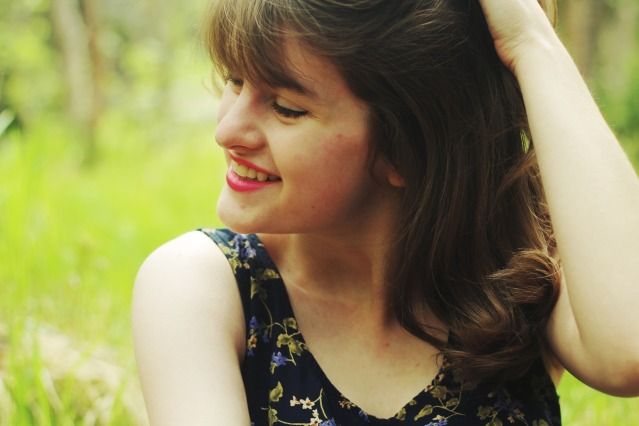 As I was sitting down to eat lunch and catch up on my favorite blogs, my brother came in and set a picked dandelion on my computer. After asking him why he did such a thing, he replied, "Because you're artistic ... and stuff." Then he turned and walked out of the room. Despite the odd encounter, dandelions can mean one thing: summer! And as a matter of fact, when I trekked through the yard to go take photos, dandelions were beginning to peek through the fresh grass.

I don't know what it is about Alaska. Maybe it's the pine trees or the ocean air or the fresh moose poop (okay that one is a joke), but this place smells so good! The moment they invent scratch-and-sniff over the internet, I'll send you guys a sample of what it smells like. If you've ever read Sound and Fury, this place smells like trees, untainted by humans. It's like holy ground teeming with insects and creatures. I just love it so much.

As always, I'm wearing this dress for an entire month to raise money for the Batonga Foundation, which supports girls in Africa by giving them a full education. You can read more about it here! Every little bit helps.
Thank you and have an awesome day!