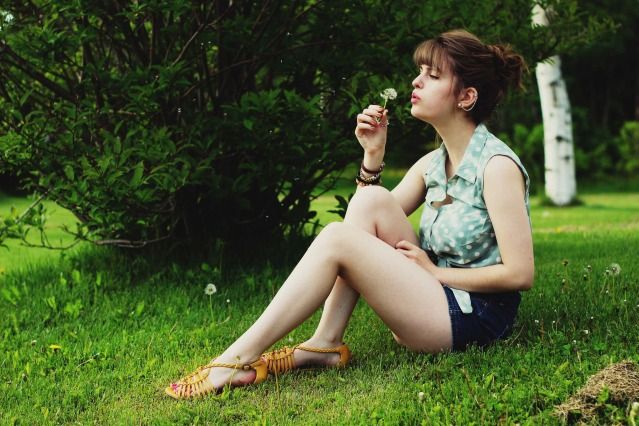 shorts: thrifted // shirt: forever 21 // shoes: famous footwear // hair comb: diy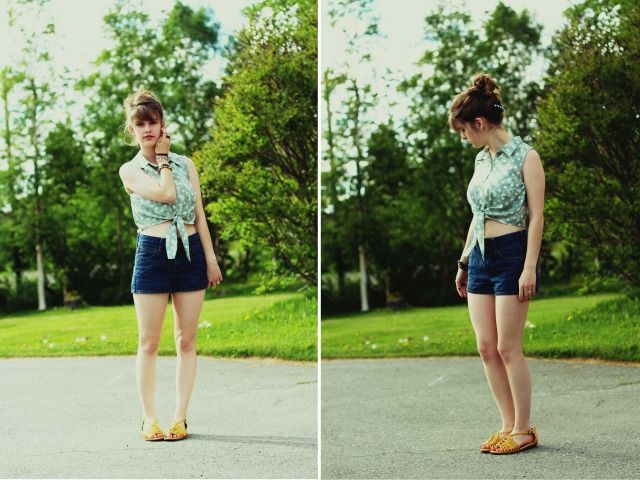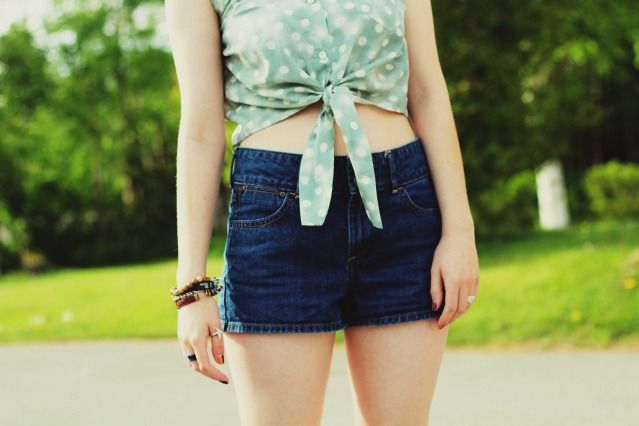 Told you I'd be wearing these shorts nonstop. They're just so comfy I never want to take them off! And the days getting warmer and warmer just give me an even better argument as to why I should wear them constantly.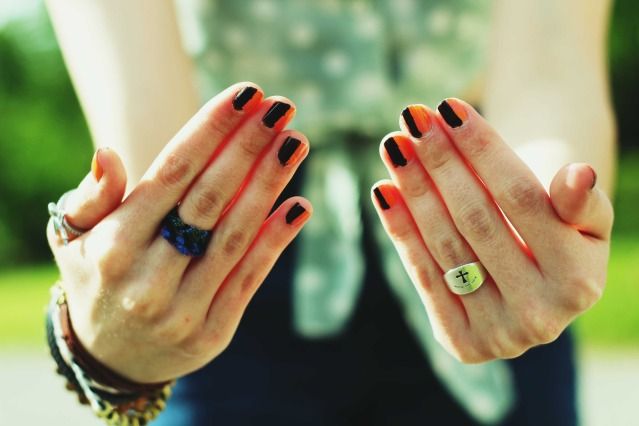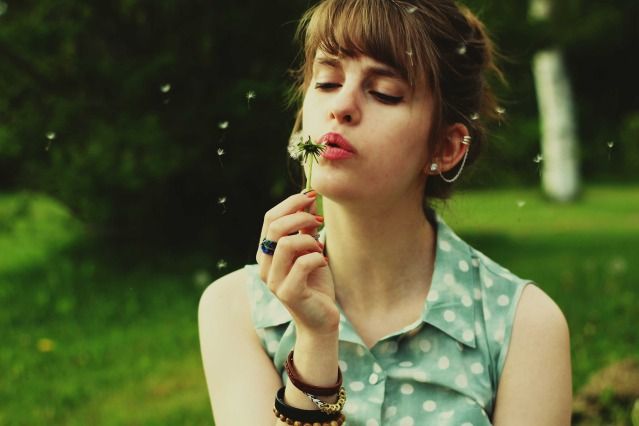 The main reason I bought these shoes was because I found myself at the mall in heels, and since I didn't really feel like wearing fancy shoes and thought I had a lot more money than I actually have, I bought the yellow beauties. The other reason I bought them was because I actually don't own any nice sandals. All my other pairs are falling apart so my purchase was justified. Plus, they're so adorable!