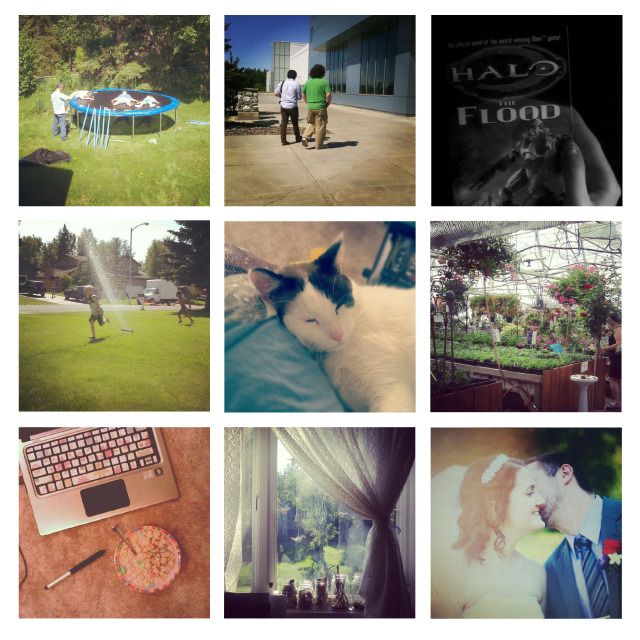 1; We got a trampoline. 2; My boys and I scouting out locations for wedding shots. 3; Some late night reading. 4; Set up the sprinkler for the kids I babysit. 5; A kitty sleeping on my knee. 6; Smelled some beautiful flowers. 7; Late night blogging and cereal. 8; Gorgeous morning on the wedding day. 9; One of my favorite shots from the wedding!

This has definitely been a sunny, summery week, filled with lots of laughs and love. If you want to keep up with me, my instagram is @impulsings.

Have an awesome day, and don't forget to enter my We Love Colors giveaway!