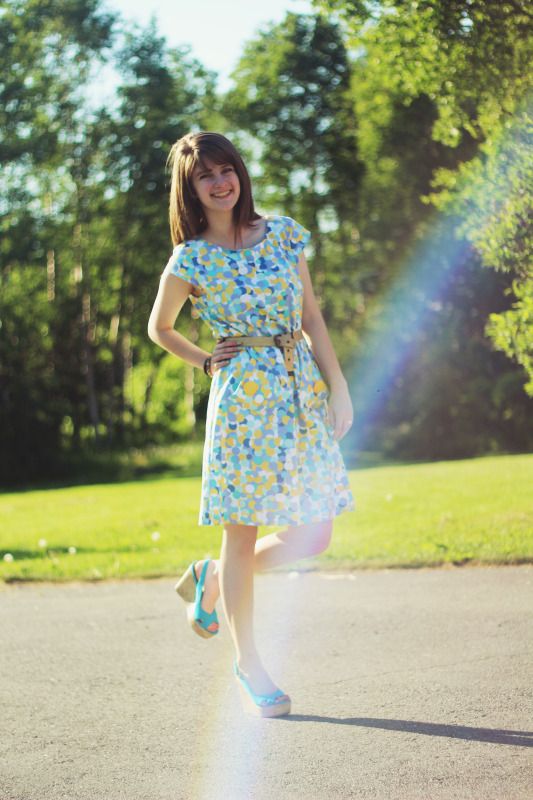 dress: ebay // belt/shoes: target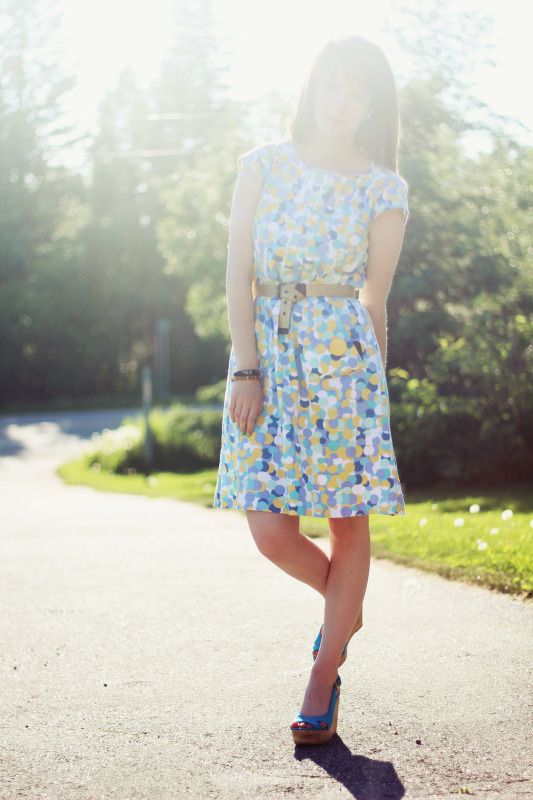 Well here it is! My very first ebay purchase! What drew me to this piece was the fun print. I've been wanting to add more color to my wardrobe, as well as more separates, and though this is a dress, I think it's a perfect transition piece. Plus it was only $5. Oh the joys of ebay.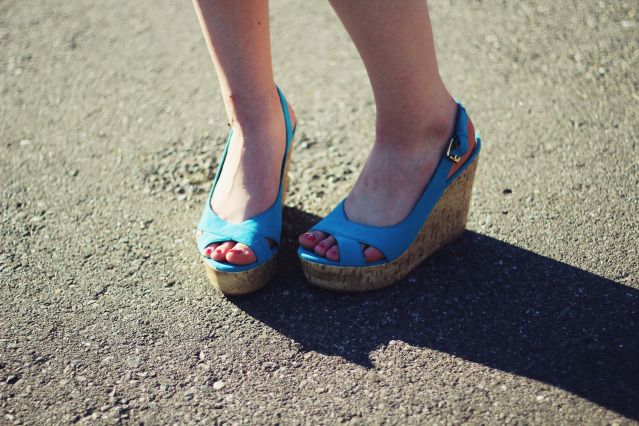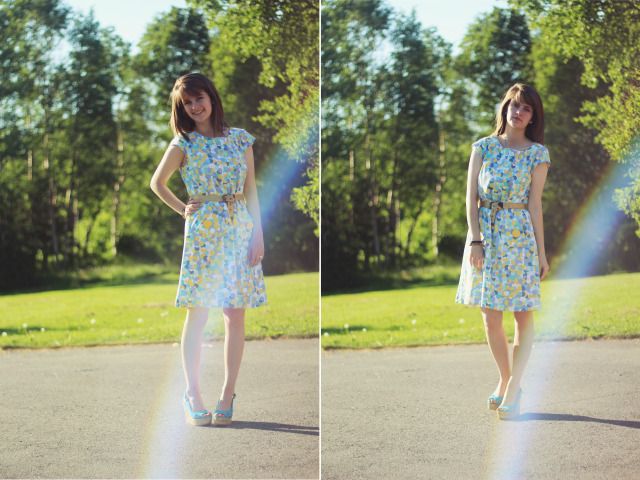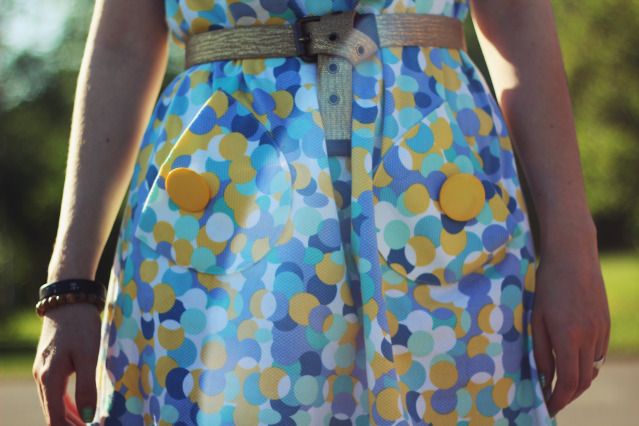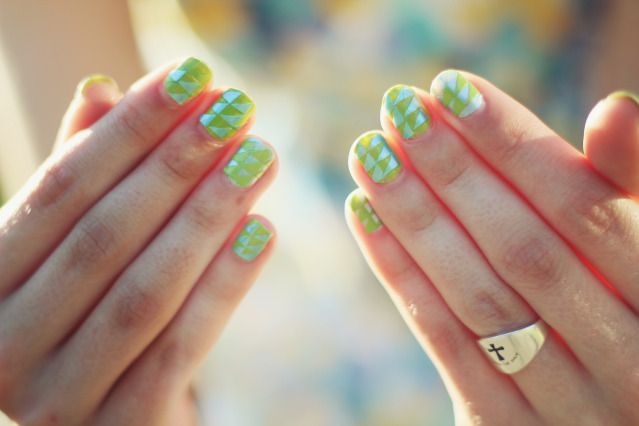 These nails took forever to do. Each little triangle is tape I cut and stuck onto the nail. Do you know how hard it is to line everything up perfectly? But it was totally worth it. I love the crazy design.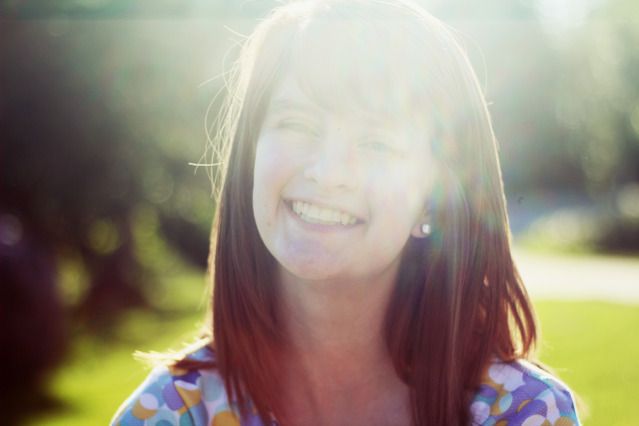 Have an awesome day and don't forget to enter my We Love Colors giveaway!