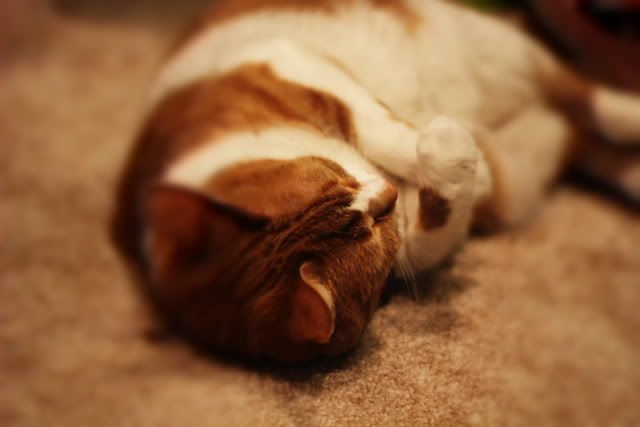 day 59

I didn't really feel like giving any effort towards a photo today. Sometimes I just wish I was a house cat ...

But today was pretty good. Watched some pokemon and got to eat dinner with Matt's family.

Tomorrow and the day after that I'm babysitting again, so things around here will be just a little slow, but I'm aching to jump back into posting outfits nearly every day.