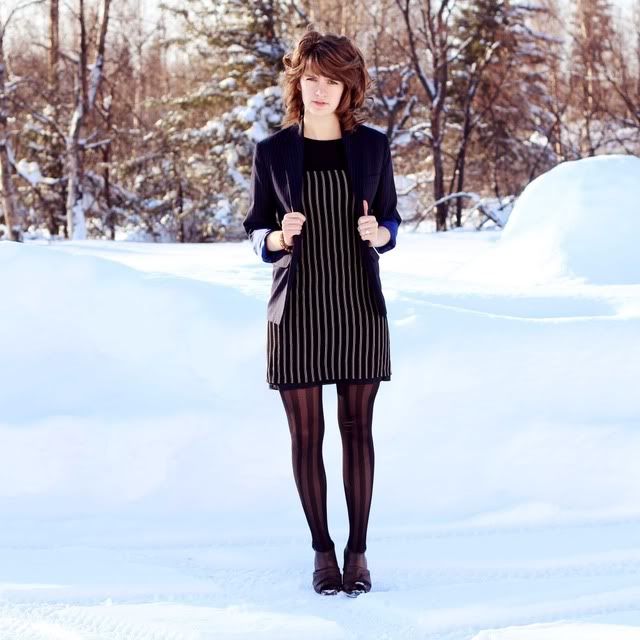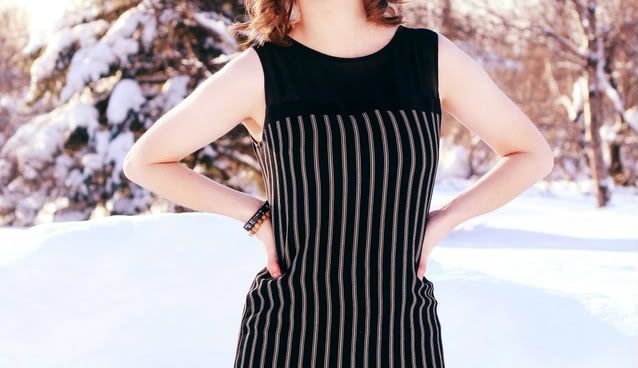 I'm quite excited that nearly all of this outfit is thrifted. When looking for blazers at the thrift store, just look in the little boy's section! I've found that the women's section just has giant jackets that swallow me up, but boys' blazers seem to be the perfect fit! Just make sure the sleeves are the right length--if not you can just roll them up (which I really like because then people get to see the fun inside colors).

And who in the world decided that girls' blazers couldn't have inside pockets? Because I am obsessed with the pockets on this blazer. It's like a hidden compartment I can keep all my junk (ie papers, pens, random foodstuff ... it's ridiculous). I feel like a spy every time I take something out of my pockets.

Today I'm spending my time working on another thrifted piece, this time a grandma dress that just begged me to fix it up. Hopefully it will turn out nice, because the dress is the most gorgeous color and has a really awesome collar!