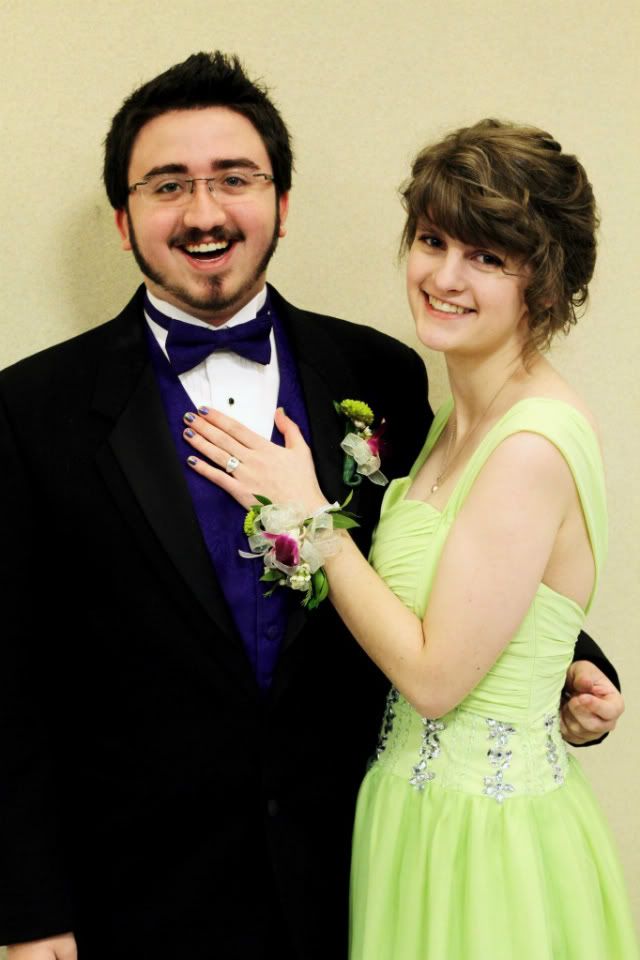 day 28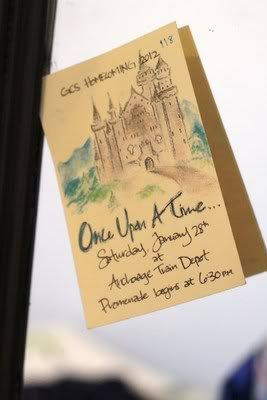 Yesterday was homecoming!

It's funny how so much preparation goes into one night. I mean, with all the decorating and dressing up for spirit days and purchasing dresses and tuxedos and altering them and finding dates and everything, you would think the celebration could last a little bit longer than one night. But at any rate it was very nice and I was honored to go with the most amazing guy in the entire world.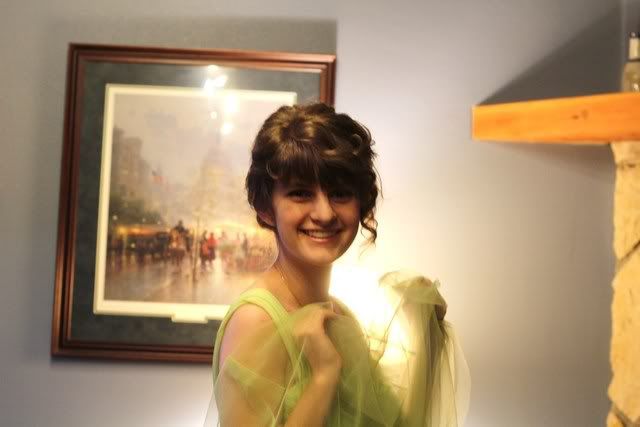 My dress had a ton of static in it so my mommy sprayed me down with static guard while Matt laughed at me. And after finally succeeding at putting on Matt's flower thingie (I can never remember the name) we headed out!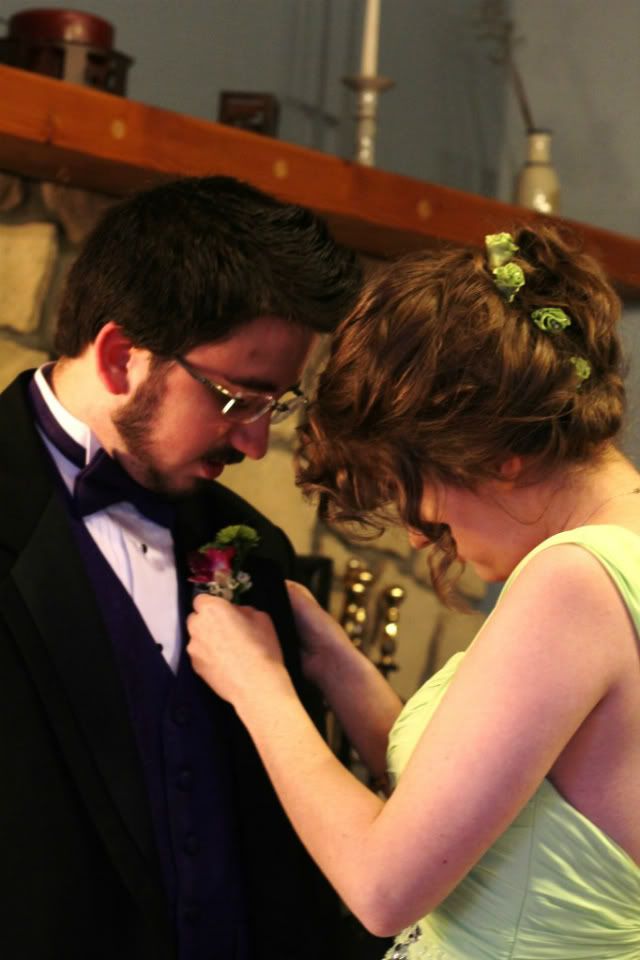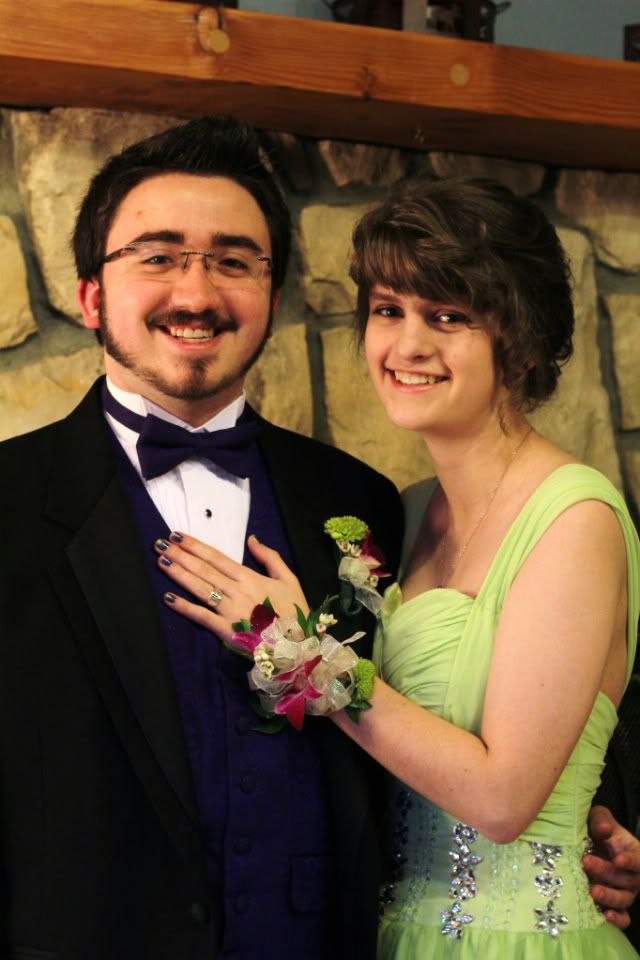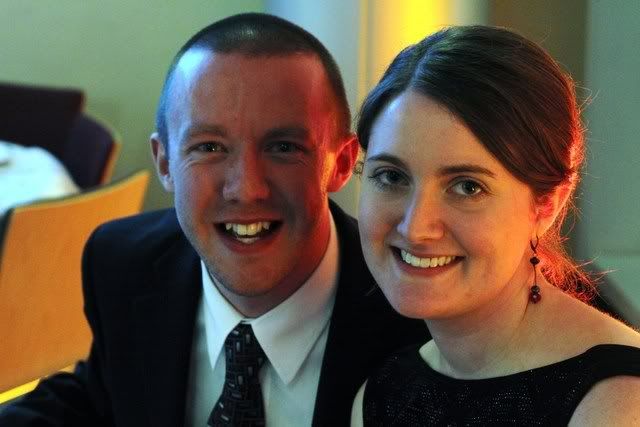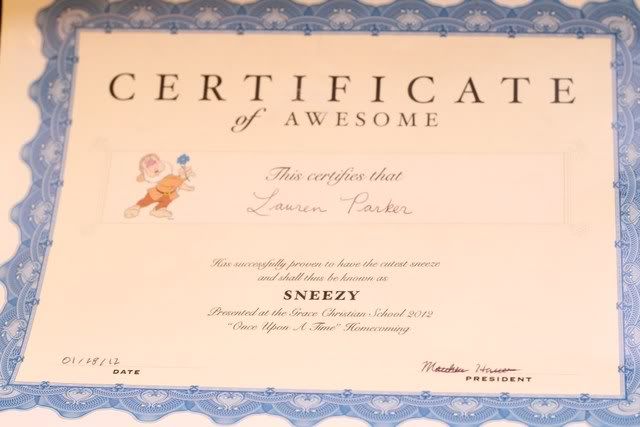 Since the theme for the banquet was "Once Upon A Time," they gave out some fairytale awards. Named after one of the seven dwarfs, I won the sneezy award for cutest sneeze (though I think my hiccups were included in the category. One of these days I'll get a video of me hiccuping for you guys. It's pretty hilarious).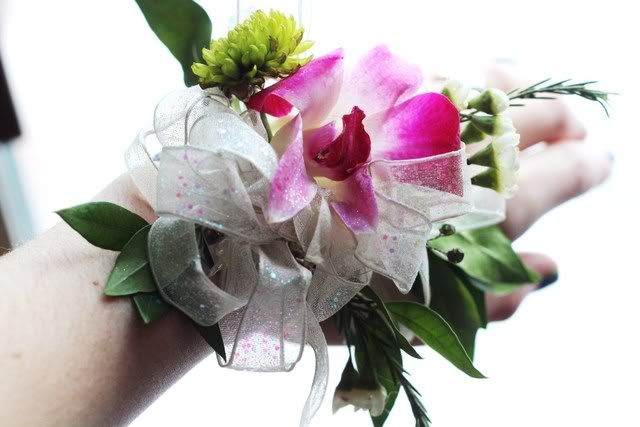 Then after the banquet we headed to the dance! I love dancing with Matt and feeling like we're the only two people in the room. He is really a spectacular individual and I'm so lucky to have him. We've had our struggles, but I know that when I go to sleep at night I love him even more than I did when I woke up. He's my best friend.