Outfit: Cardigan from Target? // Shirt Dress from Urban Outfitters // Tights from Walmart // Shoes from Target // Earrings from Noble Town Vinatge
For Christmas I requested an urban outfitters giftcard, simply because I had never shopped there before. Now I know why! Their items are pretty expensive, but I was very pleasantly surprised when I tried on my purchases. I got this shirt dress and another dress and they are so beautiful! If I ever win the lottery or come across a million dollars or something, urban outfitters will be at the top of my list of places to shop at. Plus, they have free shipping to Alaska, which is pretty much unheard of.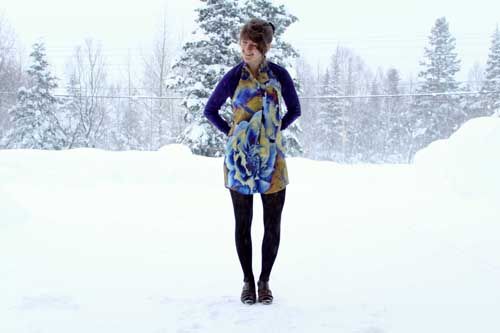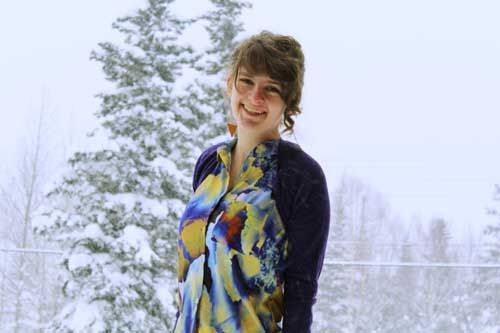 Apparently, we're about to beat the current state record for amount of snowfall, which isn't surprising because the snow is nearly as tall as I am! But I'm not complaining, the snow is so fun to play in. Later today my family is all going to put on our snow gear and play around in it. Time to put on my boots and snow pants!