dress/tights: mom's closet // shirt: thrifted // socks: gift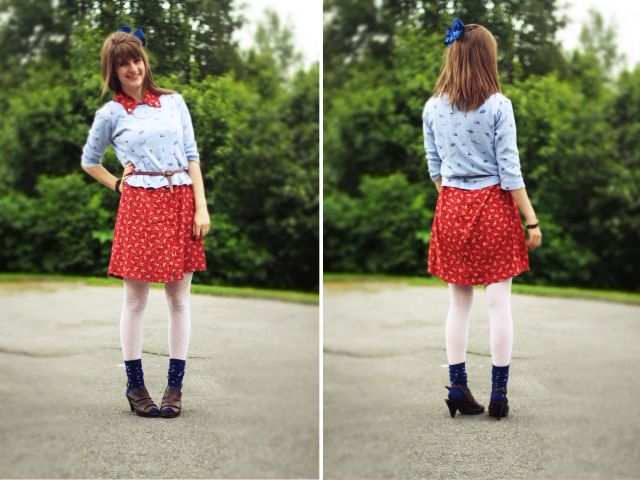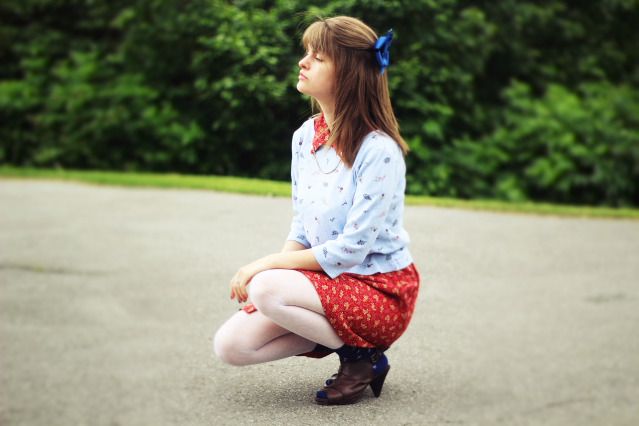 Happy fourth of July, everyone! And happy Independence Day to my American friends. Usually I am just now waking up around this time, but my dad woke everyone up early to clean the house for our party celebration super fun time tonight. I had a little bit of extra time to photograph my outfit; look at me being all productive!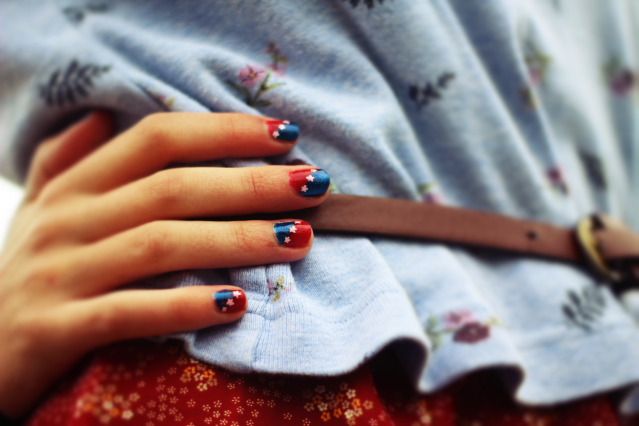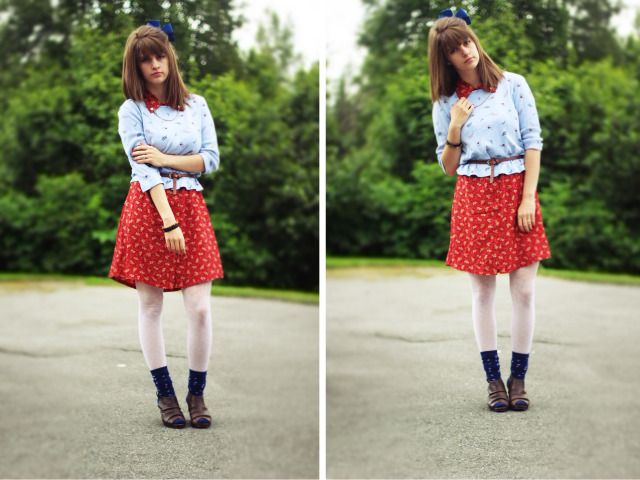 It's crazy to think that hundreds of years ago, a group of people stood up against all odds because they believed in something bigger than themselves. I wonder what the founding fathers would think of our little country today ... regardless of your political stand, I'd say this place is pretty alright. I'm so thankful to live here.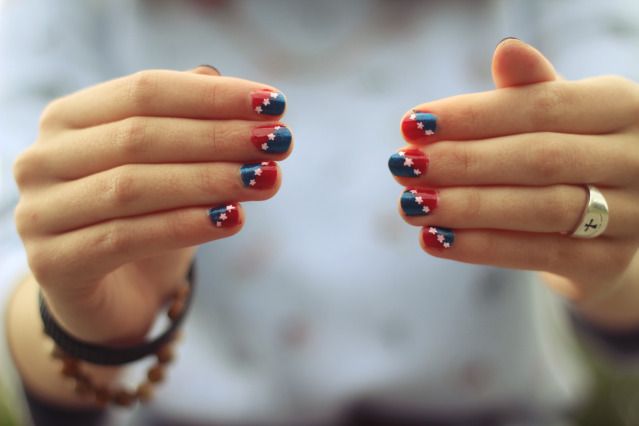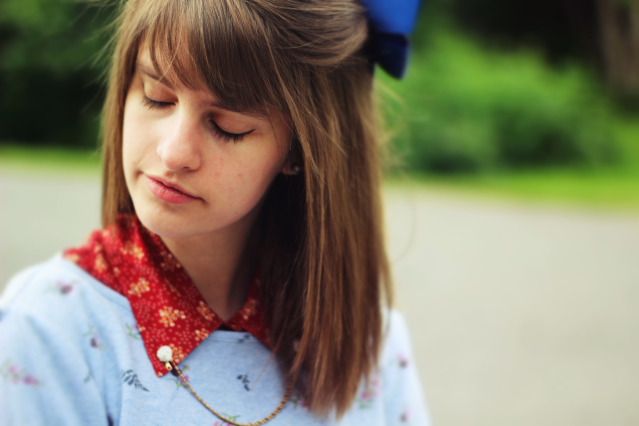 Right now I'm eating pizza snacks and watching America's Funniest Home Videos. Yep, this is America.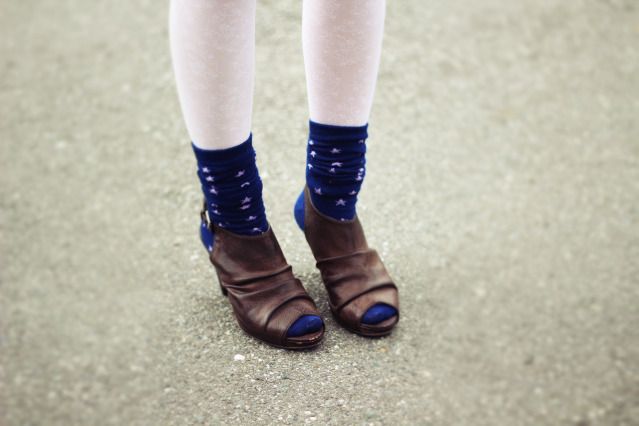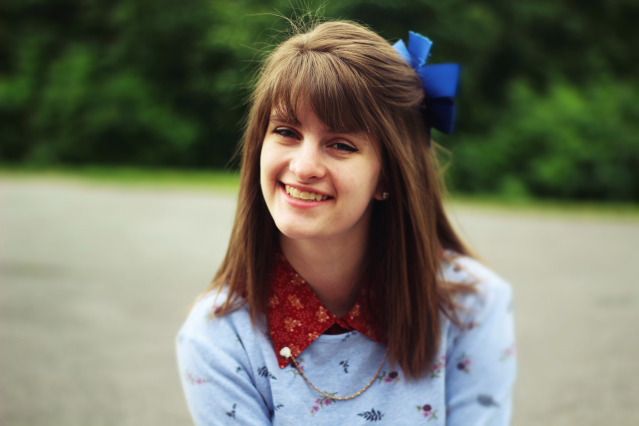 I hope you all have a safe and fun fourth of July!