black/white dress: handmade // blue dress: mom's closet // shirt: thrifted // socks: present // shoes: forever 21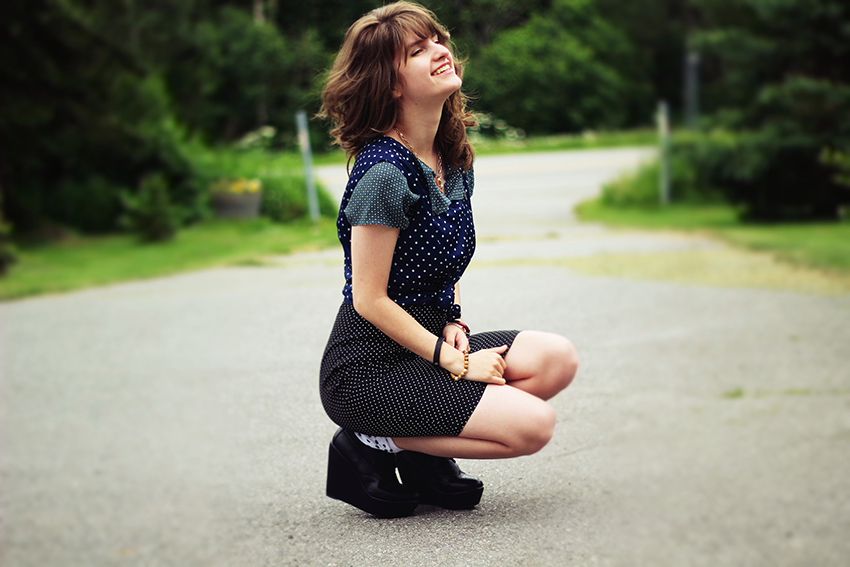 Basically I took all my pieces that had polka dots on them and put them together. Since they were all in the same general color palette they worked nicely together (even if they weren't I would probably still wear them).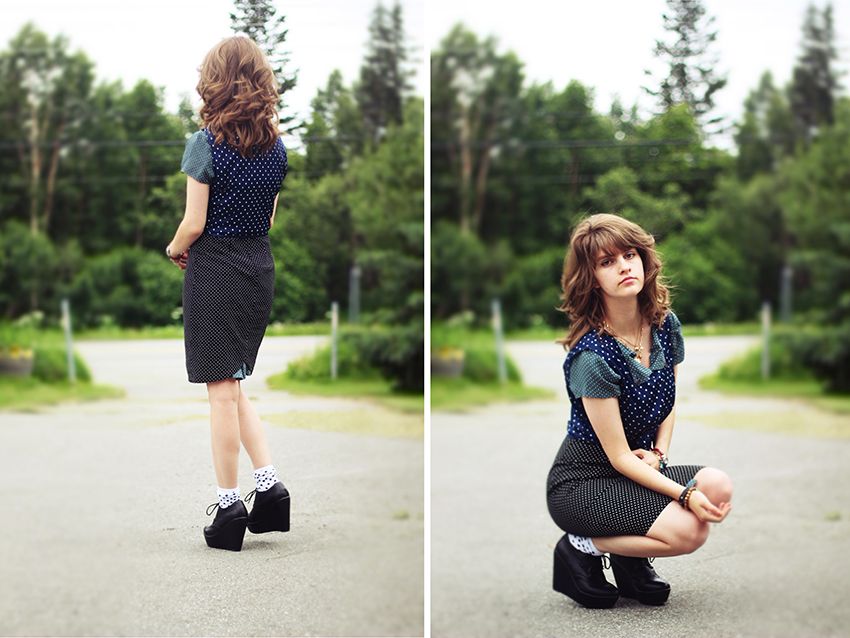 Does anybody else watch the show Community? That and sleeping and eating are pretty much the only things I've been doing this summer. If real college isn't like Community, I want my money back.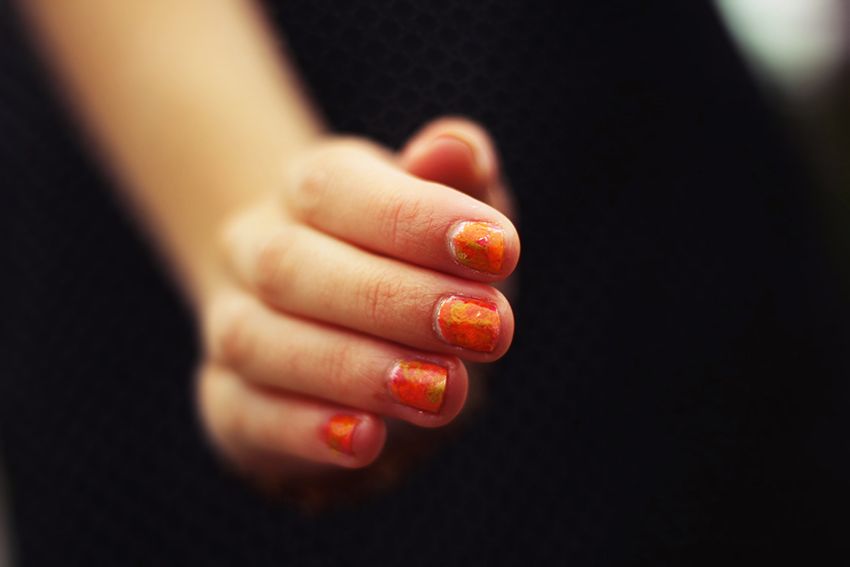 I'll have a diy on how to do these nails up tomorrow, so be sure to check back here! Same time, same place. It's gonna be a party.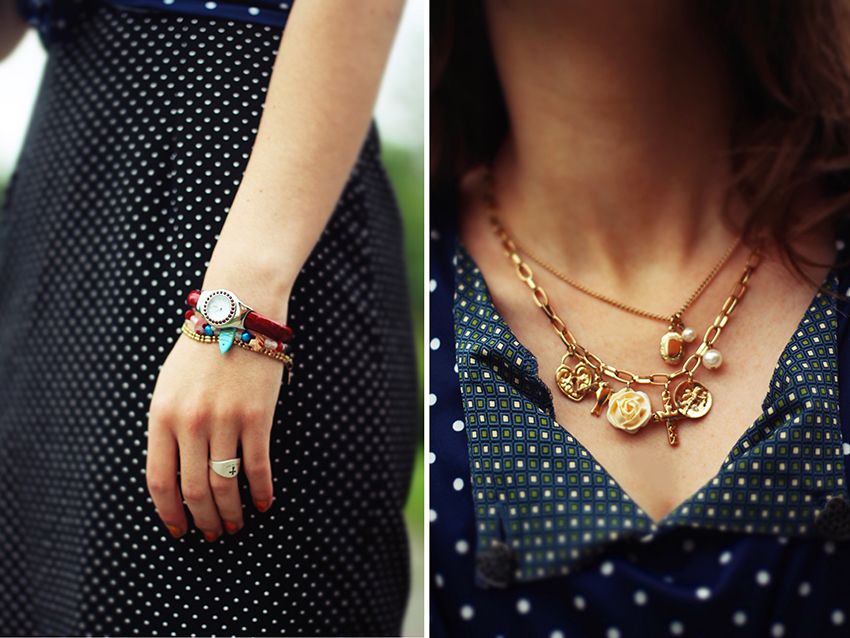 Have a great day everyone and don't forget to enter the We Love Colors giveaway!