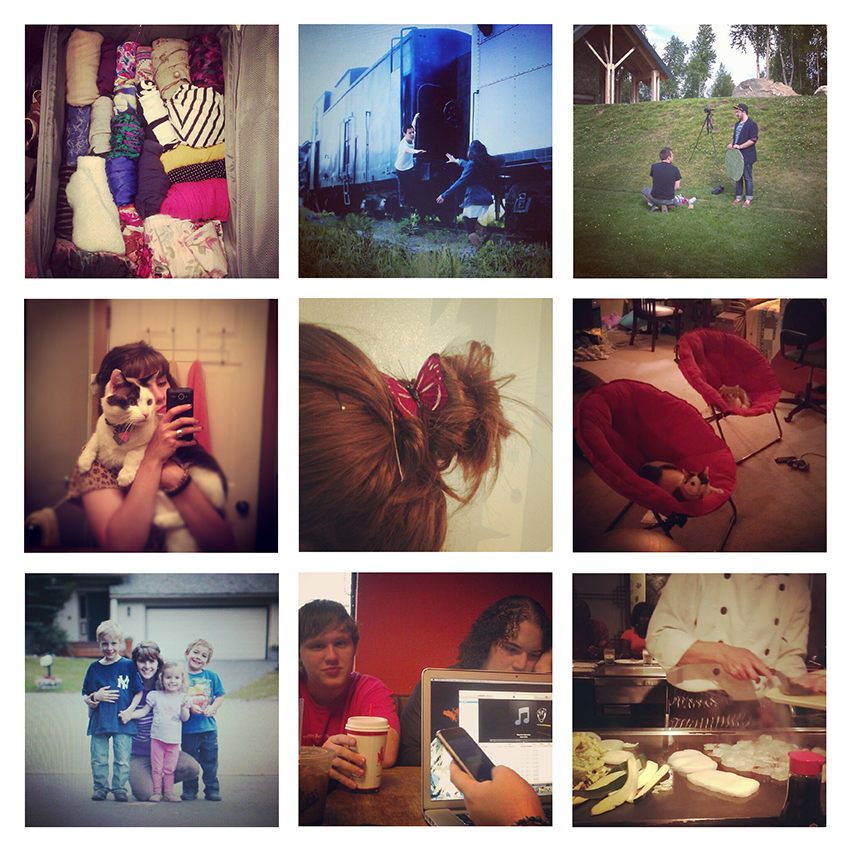 (Meant to post this earlier. Whoopsies!)

finally began the packing process // finished product of a client shoot // some awesome boys working hard to create this awesome photo // my kitty cat // photo props doubling as hair accessories // the cats enjoying the new chairs // last day with my kids // coffee with my most favorite boys // back to school dinner

Hope your week was fantastic!