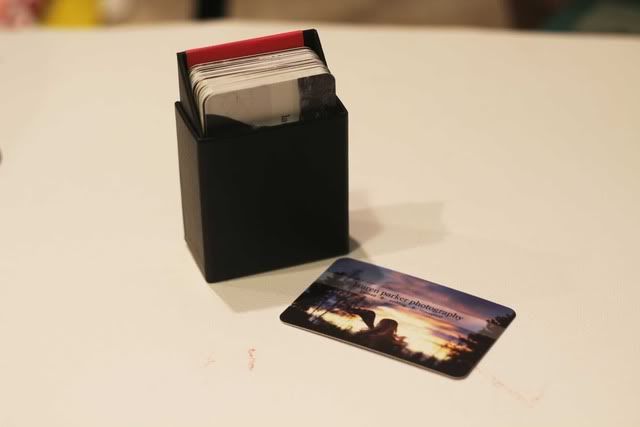 A couple weeks ago I ordered business cards from moo.com and I finally received them the other day! Let me just say this: wow. If you are ever in need of business cards, this is the place to go. The cards themselves are really thick, so they are durable, and they are recyclable too! I used my own design and the cards stayed true to the colors and whatnot. The back of my cards have all my contact info. It's cute too, but I forgot to take a photo!




It's going to be hard giving these away because I love them so much. I would say they are well worth the cost. I paid about $30 USD (shipping included) for 50 cards (I got doubles of each), and I used a discount I found by searching for coupon codes hehe. And the cards came in a recycled box which is also super cute and perfect to showcase them to customers.

I was having such a hard time working with Kinko's online to make posters because the CYMK (which is the color code they use to print) kept messing up my RGB color photos. So I finally gave up and ordered 8x10 photos from walgreens to serve as posters. SO. MUCH. BETTER. The colors are perfect and I have a nice glossy finish. I also got some 4x6s as well to put in my school's office.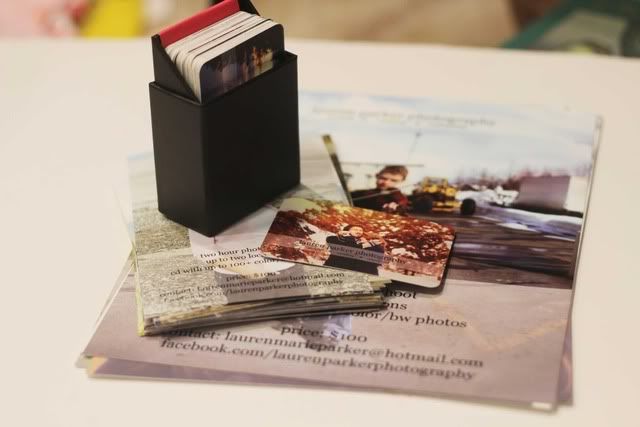 I am seriously beyond excited about my business cards and I can't wait to order more!