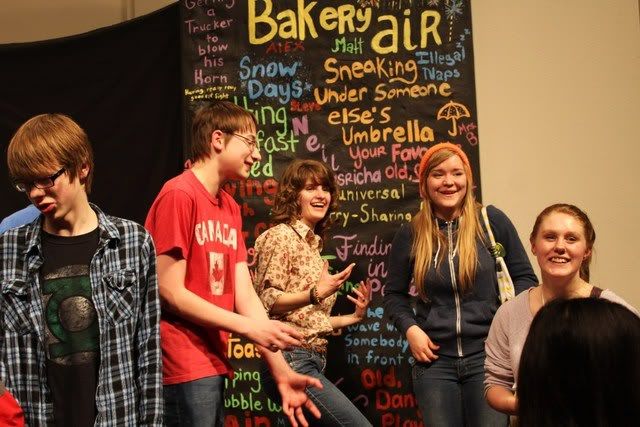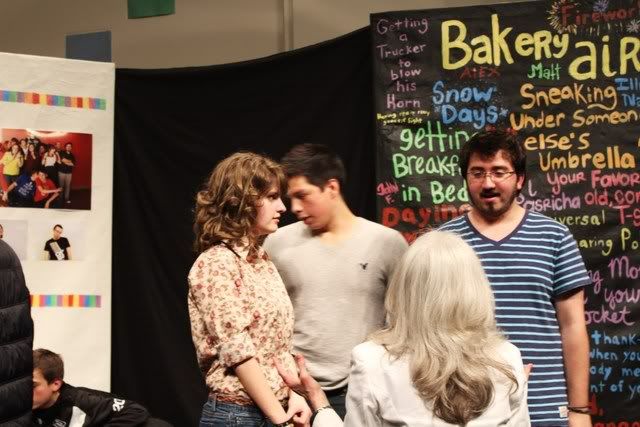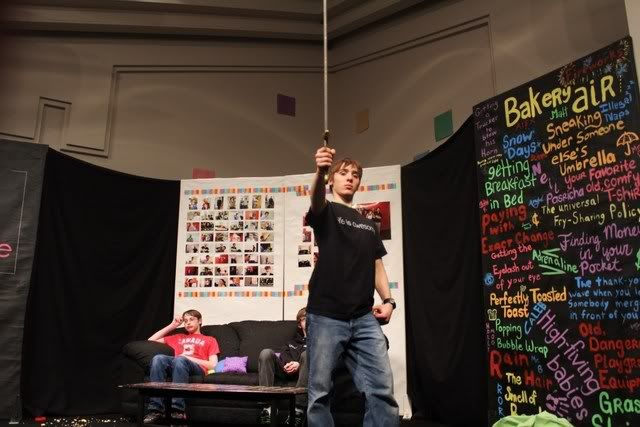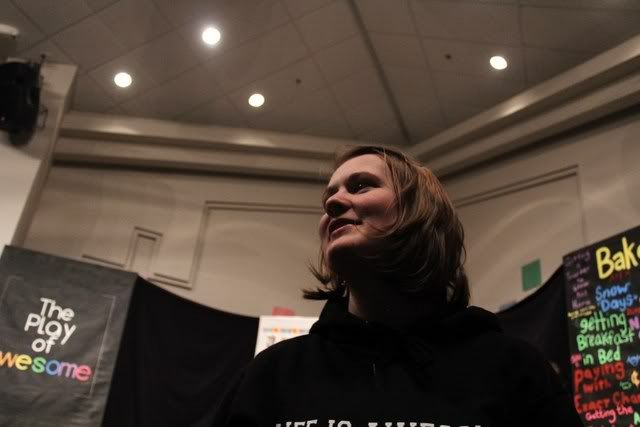 Everyone was so excited about the show! Many people have said that this is the best show our school has put on, which is a big compliment considering: 1. It was student written and directed, 2. It was the first play in the chapel, 3. It was the first play that involved video, 4. We have a reputation of big productions, 5. The Play was called the Play of Awesome. Who would want to go to a play titled awesome that was less than awesome? So there was quite a lot on the line and I'm so thankful everyone loved it!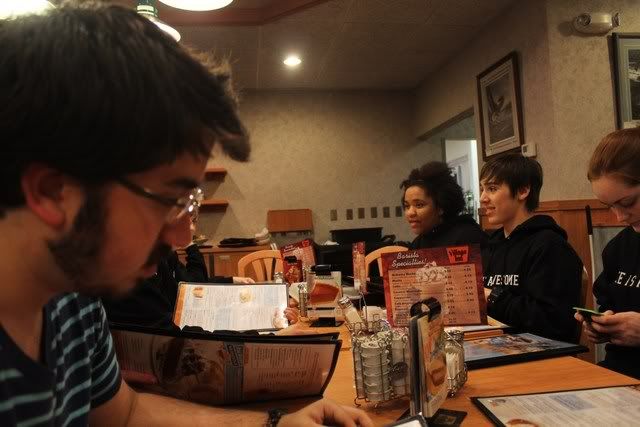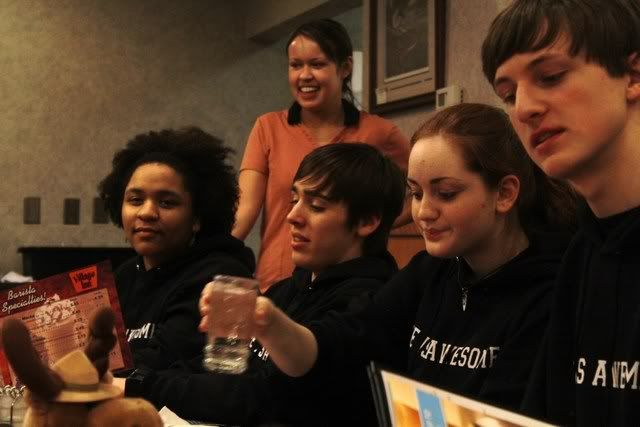 Another drama tradition is having the after party at Village Inn. Eating breakfast food at midnight? Awesome.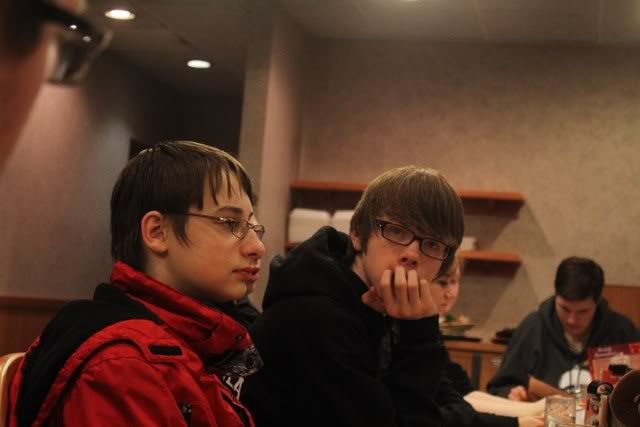 There's something funny about the next two photos ...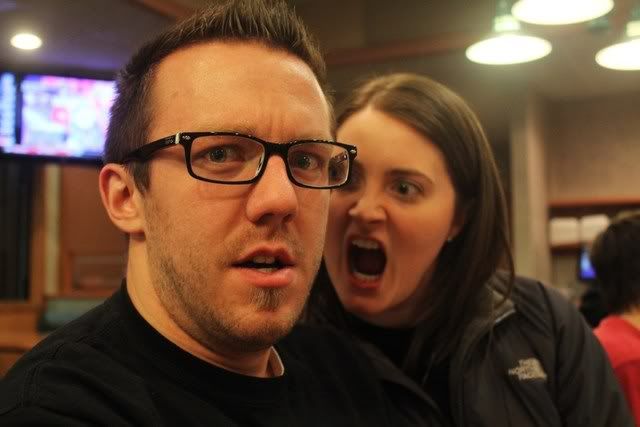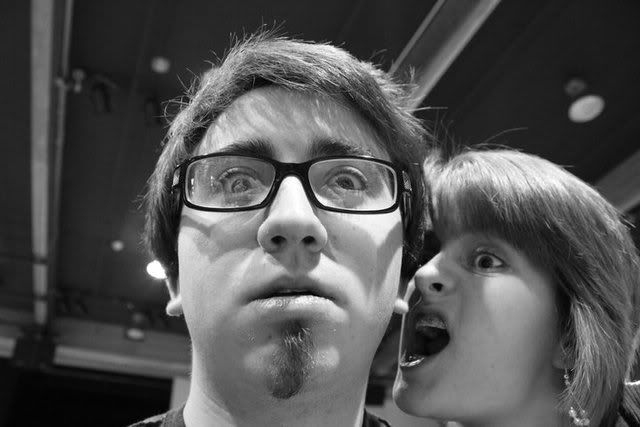 That photo of Matt and I was taken a year ago. This just further proves that Mr. Benson and Miss Williams, and Matt and I are the same people!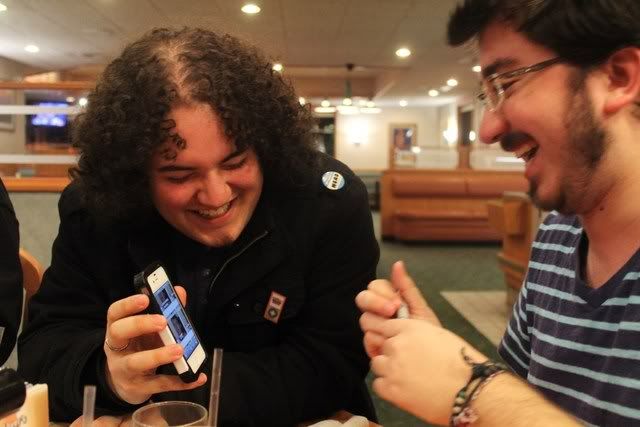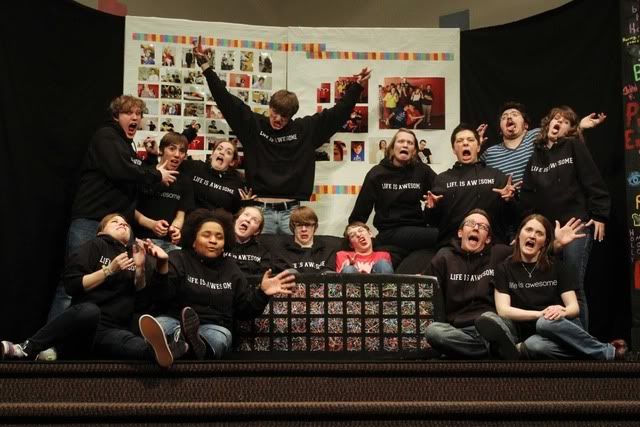 top row from left to right: Rory, Graysen, Mary, Alex, Holly (our stage manager), John, Matt, Me
bottom row: Jenna, Amy, Shannon, Steve, Caleb, Mr. Benson (our drama teacher), Miss Williams (our interpreter)

What started out as nothing more than a crazy idea turned into the best production ever. I am never going to forget the memories I made or the people I made them with.

To sum up how the play was in one word: AWESOME!