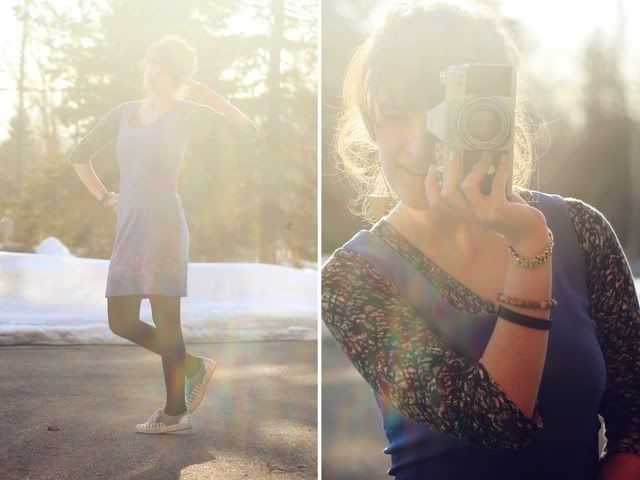 dress: thrifted // cardigan: target // tights: walmart // shoes: thrifted + diy



day 102

Oh yes! Summer is coming! I took these photos at seven, and it is still light out ... and it's only April! Every day it's getting warmer and warmer and even though there's still over a foot of snow it's melting every day and the bushes are starting to get their first glimpses of light after being covered all winter. So exciting!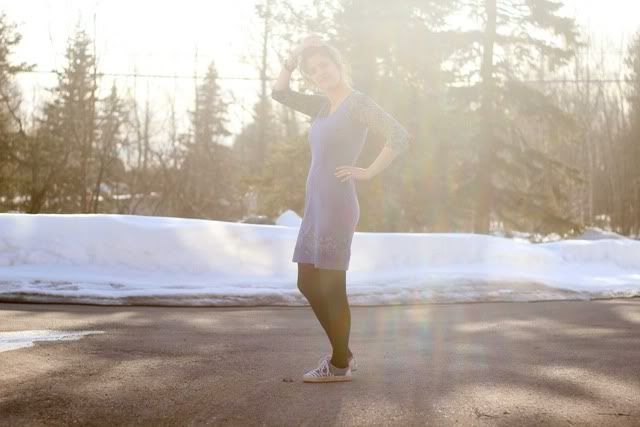 I finally bought film for my new film camera and I've been having the time of my life. I've already set up a game plan to ration all the rolls throughout the whole summer so that by the time I get to college, I'll have a whole wall's worth of photos to decorate my dorm room with.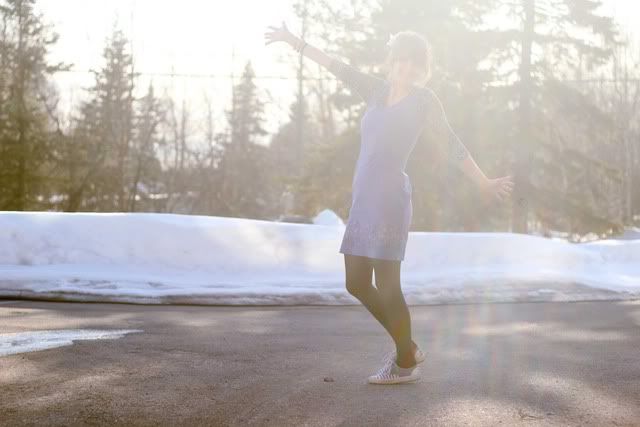 Have a great day everyone! Hope your weather has been as good as mine. :)