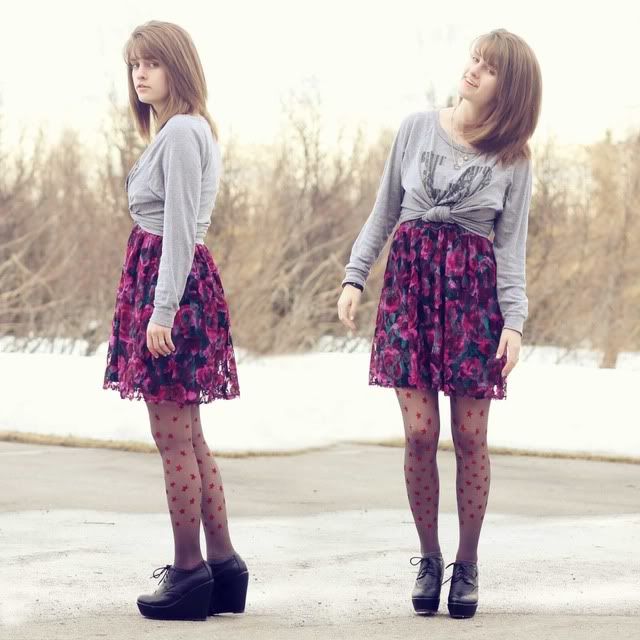 shirt/shoes: forever 21 // dress: urban outfitters // tights: diy



What a lovely day it's been! The sun is shining, the little insect creatures are coming out and the snow is finally receding (except for at school where there are dangerous ice parking lots still ... good grief I almost die every morning). I've been cleaning my room today, with the curtains pulled back and the window open (much to Oscar's, my cat, happiness), and only now that I'm sitting down I'm a little chilled. Maybe this weekend I'll even pull out my summer shorts!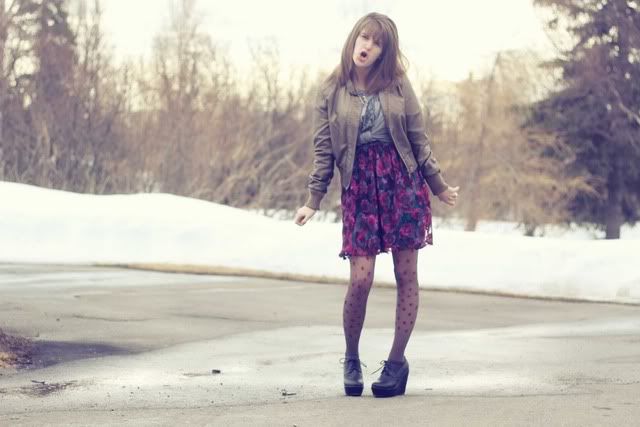 Silly test shot.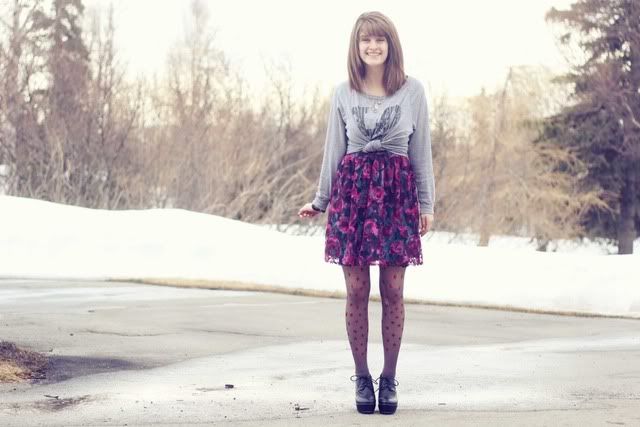 The dress is one I got as a Christmas present, and my most expensive dress, save for formal dresses. A long time ago on a What Not To Wear episode, the host Stacy said that the number of times you wear an article of clothing reduces the cost per wear. As in, if a dress is one hundred dollars and you wear it twice a year, it really only cost you fifty dollars. So if you wear it one hundred times a year, it's only one dollar! It's a somewhat silly thing, but when buying quality pieces it kind of makes sense. I would rather buy a nicer, more expensive piece that will last a long time than a cheap piece that keeps having to be replaced every few wears.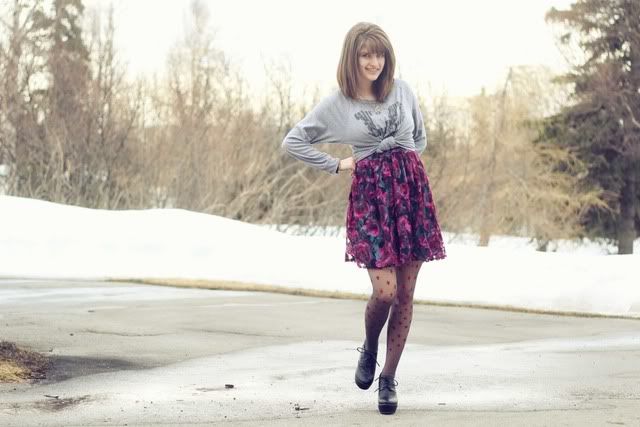 So that's where thrifting comes in, because some of those clothes have lasted centuries! Not exaggerating ... okay maybe a little. Not sure what Stacy would say to thrifting, but hey, there are some awesome things at the thrift store! I haven't been in a while, so all this talk is really making me want to go ...




Well I'm off to babysit on this beautiful Friday evening. Hope you all have a great night!