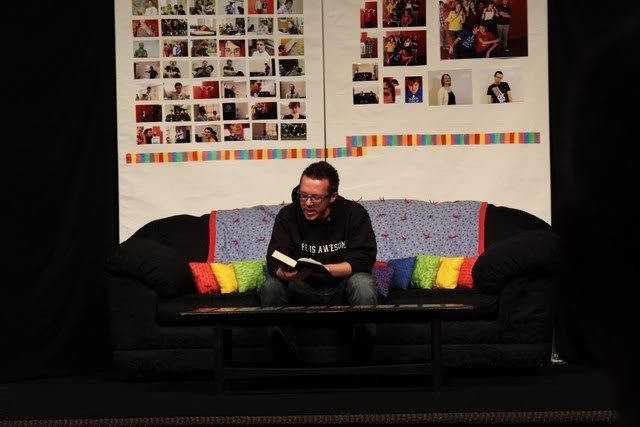 From the book: So what's this all about?

This is Mr. Benson, our awesome drama teacher. Not only is he a great teacher, but he's one of my good friends (he's a great mentor). I'm so glad I've gotten to know him and his fiance and I'll be so sad when I won't be able to see them every day. I can't believe that this was my last high school production ever. Oh golly I'm gonna cry. Moving on.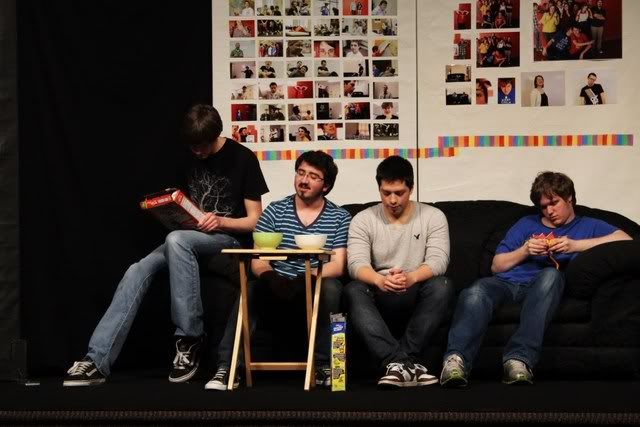 Getting the milk to cereal ratio just right.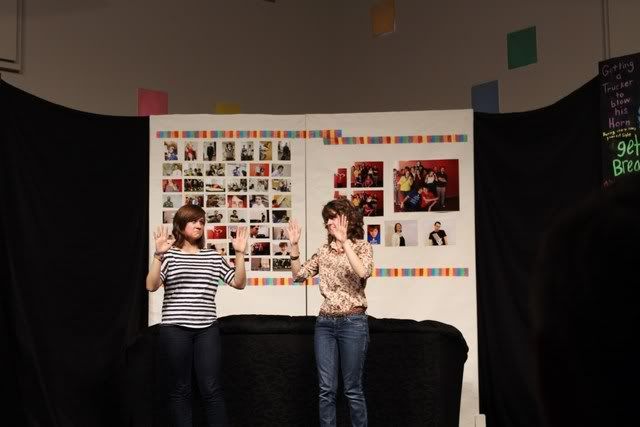 High tens.

A lot of this show depended on the audience. We found that the show was rougher if the audience didn't laugh as much. It was like we soaked up their laughs and that determined how excited we were to perform. Monday and Tuesday were alright performances, but as more people came for Thursday and Friday, we got more laughing juice for our acting souls! Laughter truly is the best medicine.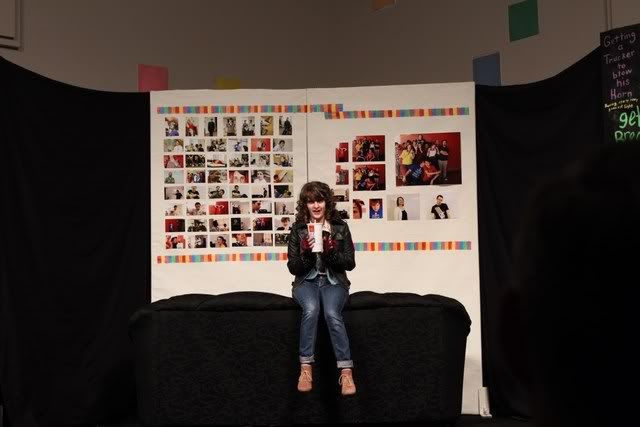 My main monologue was about pushing the button on the soft drink cup lid. And it's so true. Pushing those things is awesome!



Couch fort.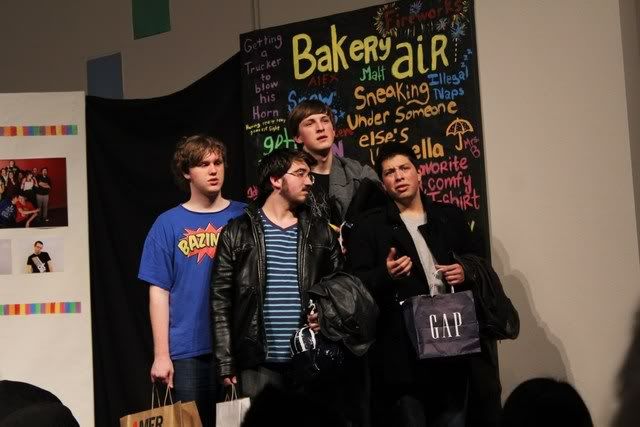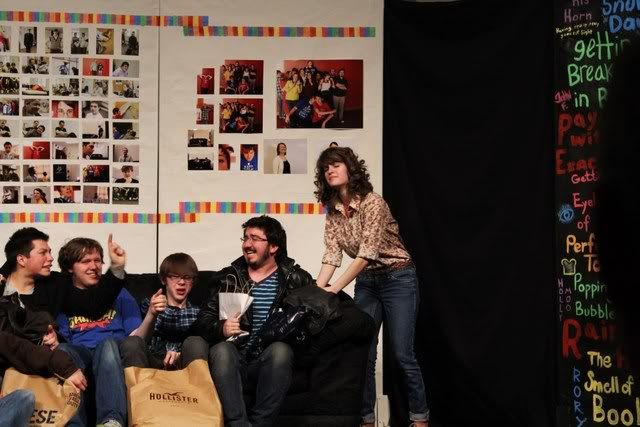 The man couch.

Since we played ourselves in the show, Matt still got to be my boyfriend in the play! This scene was the Man Couch scene; you know, those couches conveniently located outside the women's changing rooms? Yeah. Awesome!



Opening a new jar of peanut butter.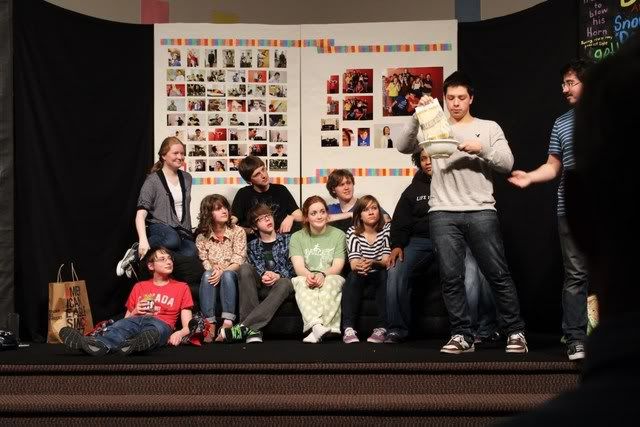 Perfectly popped popcorn.

Like I've said before, I wish we could perform it again. It was just so funny and emphasized the importance of life and all the awesome things that it holds.

Be sure to check back for another post in this awesome series! (is that joke getting old yet?)