dress: urban outfitters // shirt: thrift store // tights: romwe // belt: target // shoes/cardigan: borrowed




One thing I have never liked in the clothing world is the rain boot. Having small feet, I don't really like wearing shoes that make my feet look giant. Plus I have never seen incredibly cute rain boots. But my friend Jenna has these bright pink pair and they are the closest things to cute rain boots I've ever seen. I still don't think they look incredibly awesome on me (even though the heel does make me taller--score!), but they are kind of fun to wear anyways.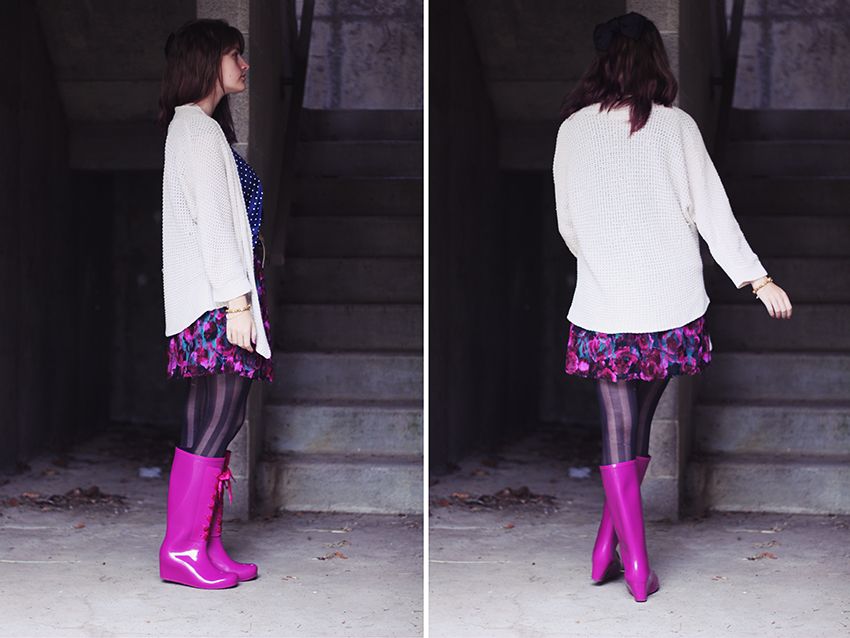 This is definitely one of my favorite outfits so far though. I can finally check mark my list saying that I've successfully mastered the belted sweater look that always circulates around pinterest from Ordinary People. Even though the polka dot shirt isn't a sweater ... it's the thought that counts, right?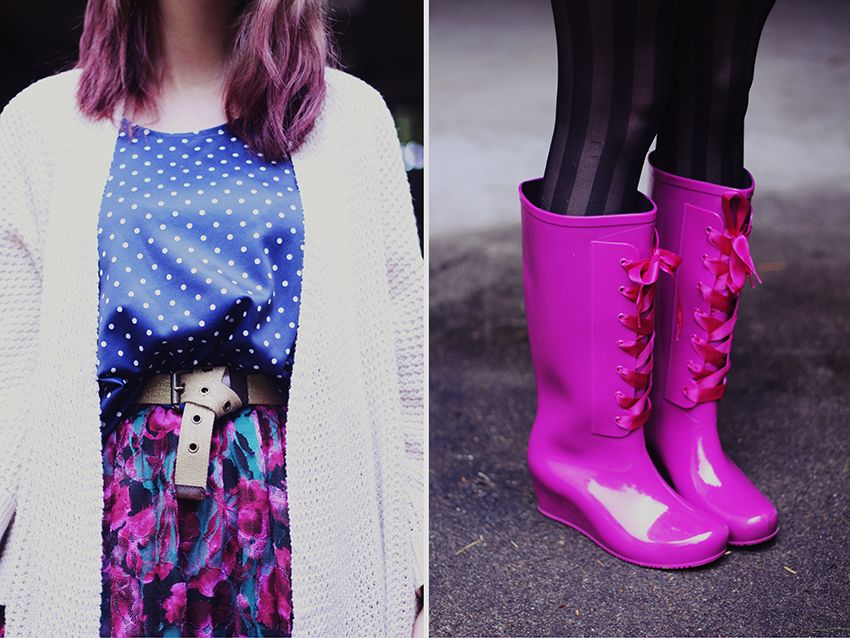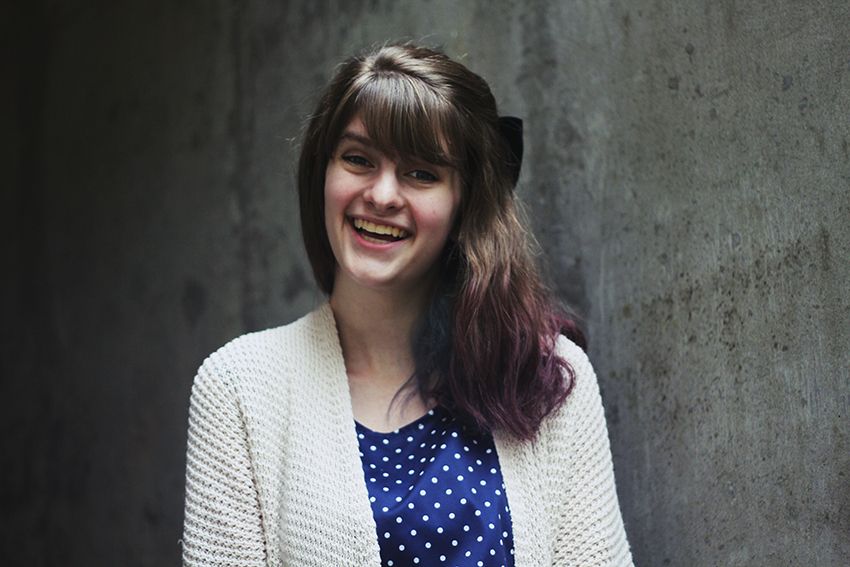 I am so glad the weather is starting to cool and I can finally break out my fun sweaters and cardigans and tights again. I hope you guys have a great day!