dress/shirt/shoes: borrowed // tights: mom's // socks: target // brooch: thrifted // coat: forever 21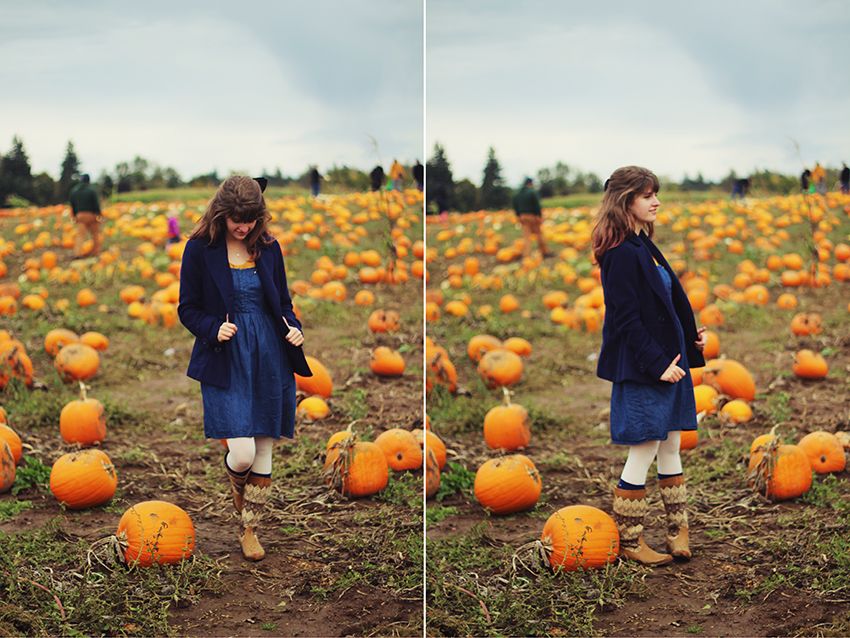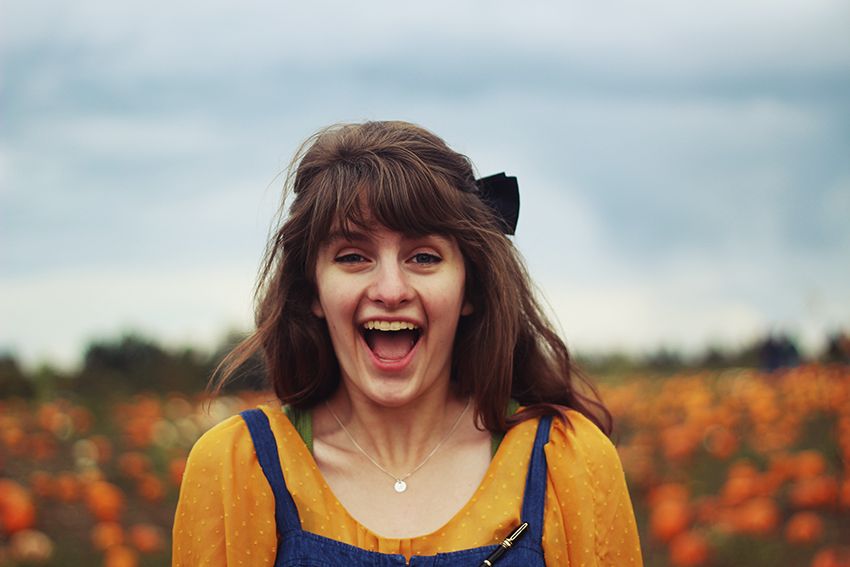 Check out this absolutely perfect brooch! I found it for $4 at my town's brand new Goodwill and I couldn't be more happy about it. In light of yesterday's post about writing, it's a fun way to express my love for the written word. I've recently gotten into collecting brooches and I really love the fun, quirky ones. I can't wait to expand my collection and see what treasures are out there.

These pictures were taken at the pumpkin patch, and while I was trying to dress in fall colors, I definitely did not intend to blend into the sea of pumpkins! But I think this outfit was perfect for the occasion. Orange, denim, cowgirl-esque boots, I definitely felt like a country princess weaving through the corn mazes, petting cows, and picking out pumpkins.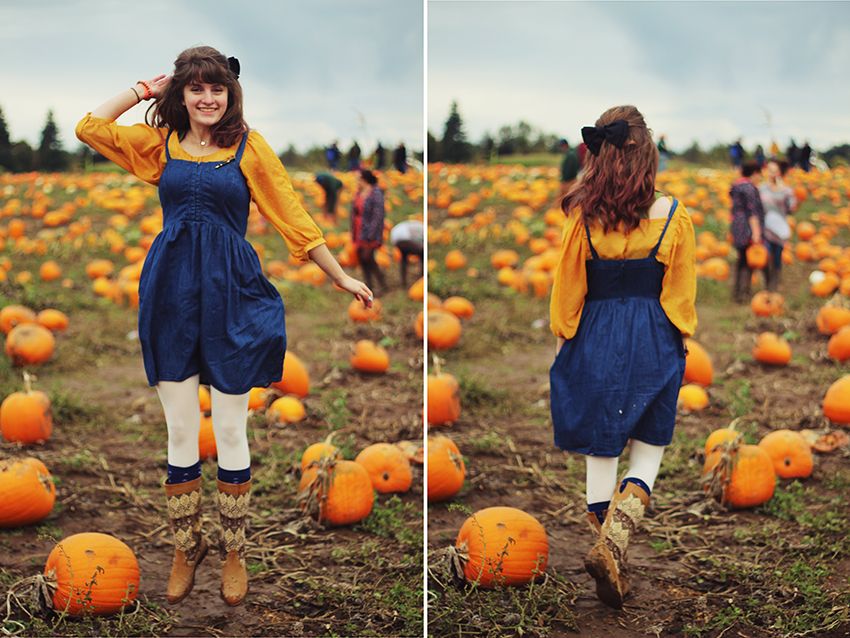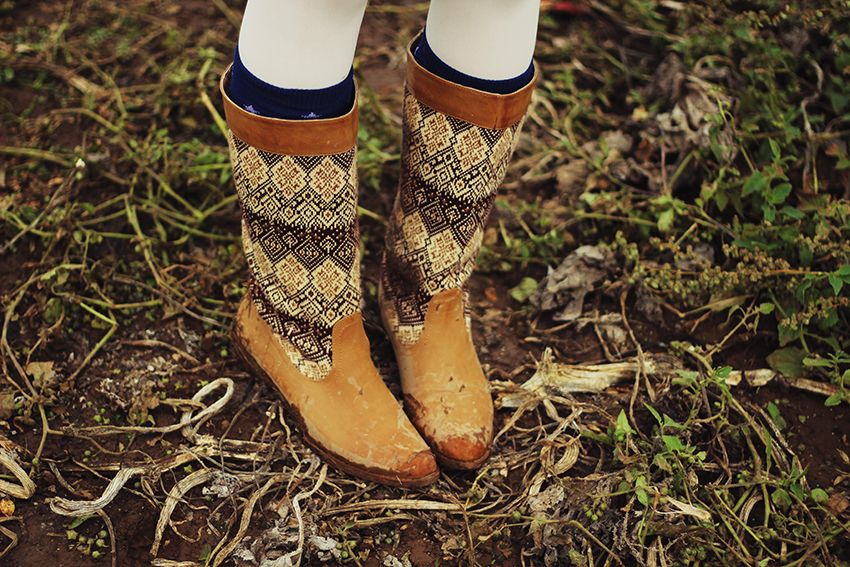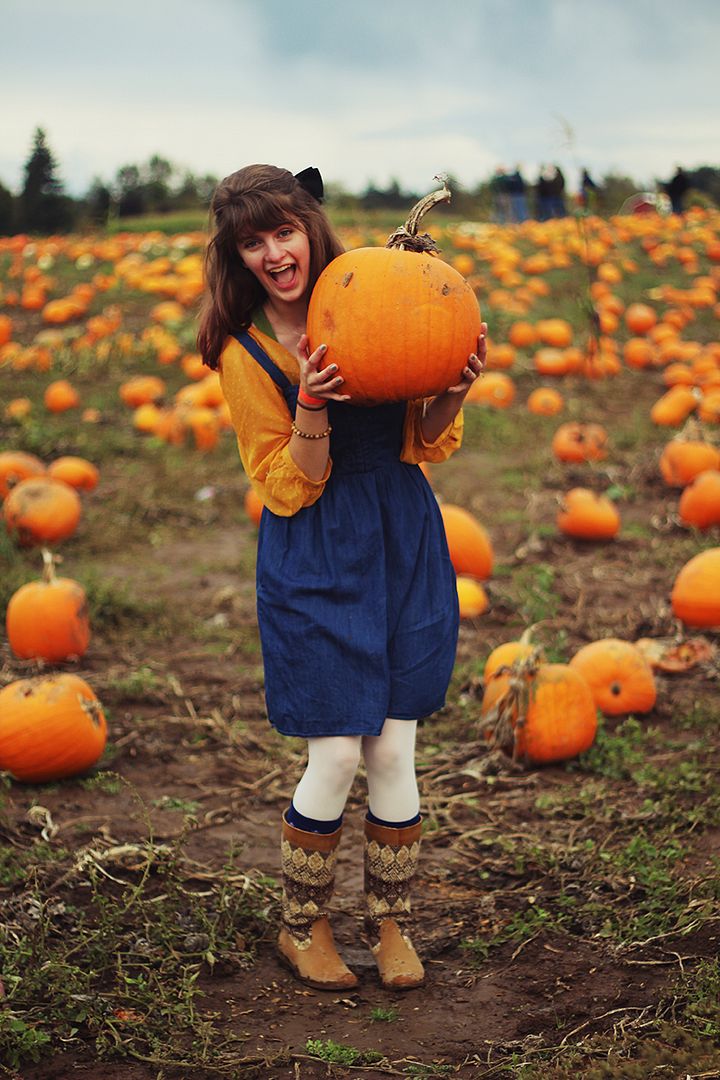 I hope you guys have a great weekend!