This past week, my very first article was published in my college newspaper! I thought it would be fun to share the article with you guys, as well as show some extra photos that didn't make it into the newspaper.

If there is anyone excited about fall fashion, it would be me. Coming from the cold winds of Alaska, I was practically wearing the same tank top and shorts for the entire first month of school. But with the crisp smells of fall and first days of rain beginning to greet us, I could not be happier to pull out my oversized sweaters and warm fuzzy scarves and hot chocolate mix and welcome the cold autumn months. One of the things I have learned from college is how to remix summer pieces into a fall wardrobe, and I'm here to share some tips with you fashion forward ladies (and gents)!




Big scarves are definitely still in style this season, and for good reason too. They add extra depth and texture to any outfit and keep your neck warm in the process. One thing I love doing is somewhat unconventional. If you have a sleeveless dress, you can turn it into a scarf in less than five seconds. You simply take the bottom end of your dress and pull it through the arm holes. And that's all! Now all of my summer dresses instantly become fall accessories.
For those warmer fall days in Oregon, a nice way to stay cool is to tie the front of a maxi skirt. Not only does it add a great architectural element, but I am always game to change up the way a skirt looks and remix it.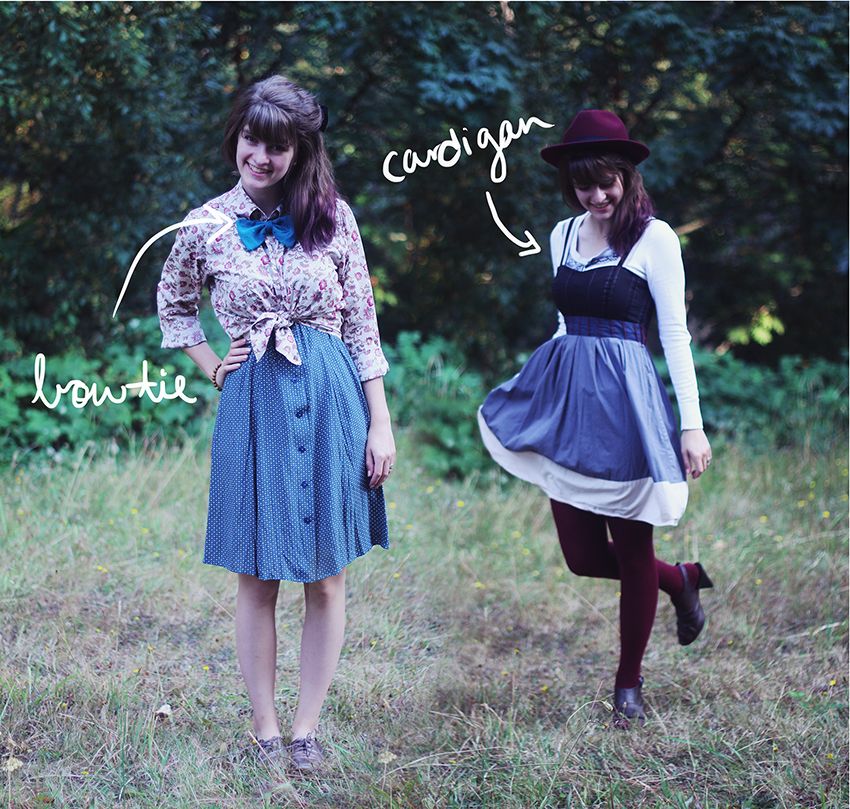 Another great way to bring your summer dresses back into the spotlight for fall is to simply wear a shirt over or underneath the dress. I absolutely love tying button down shirts over my dresses and adding a nice bow tie to complete the look.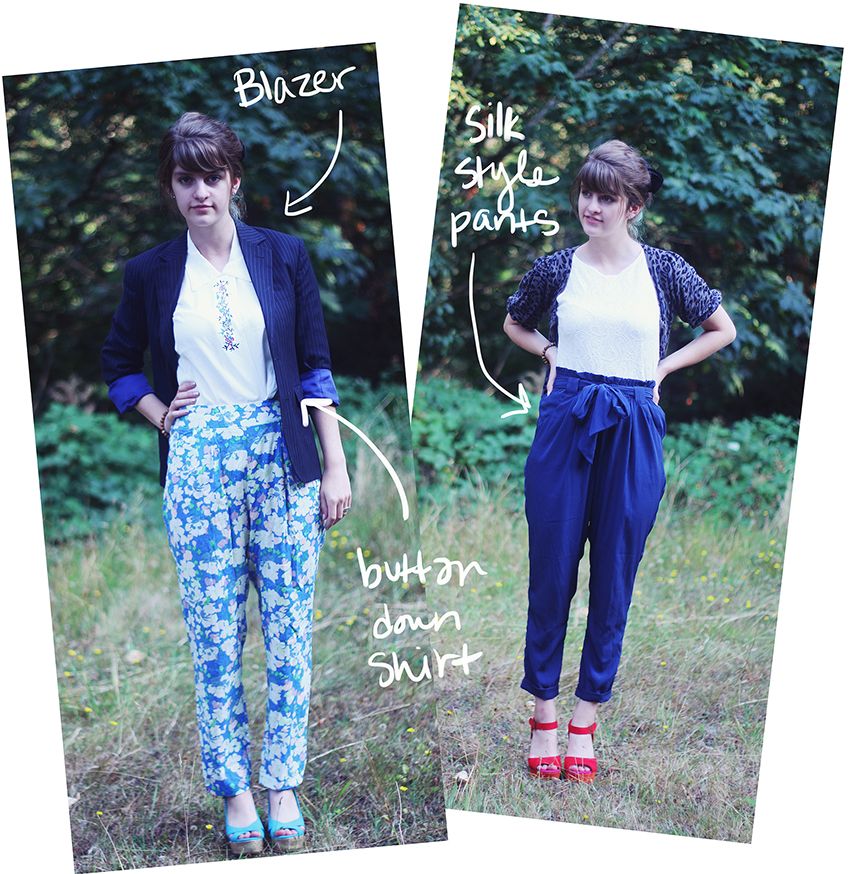 One of the trends that I am really excited about is the satin/silk style pant. It feels like you're walking around in pajamas, but offset them with a structured shirt and you're good to go. And to complete the business look, go for a blazer. For me, it's always hard to find a good blazer that actually fits, so here's a good tip for you thrift-happy people. Don't be afraid to look in other sections of the store. The little boy's section has great blazers, and if you look long enough, you just might find a coat that fits you perfectly.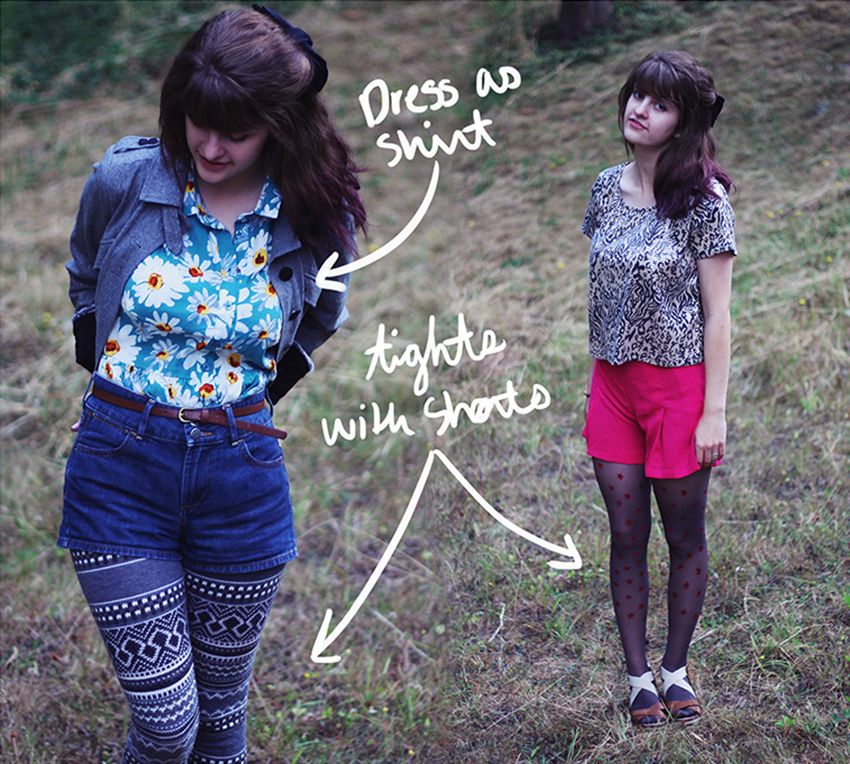 Another trend that's coming back this fall is tights underneath shorts. This one is always a gamble because it can either look classy or like your entire wardrobe exploded on you. Either keep the shorts a solid color or the tights, and since patterned tights are on the rise, it's a nice balance if you wear a patterned shirt and tights with neutral shorts to break the flow.
Something else I love to do in the fall is wear my dresses as shirts. I am all for breaking boundaries when it comes to personal style, so wearing a bright floral piece in the dreary autumn is just my cup of tea. Thankfully, dark florals are popping up everywhere as well as geometric shapes and I'm excited to see those two patterns marry together in one awesome ensemble.

As always, I am a firm believer that you should always feel confident in whatever you're wearing and that a person should never tie themselves down to any fashion trends. If you don't feel good in what you're wearing, you shouldn't wear it. That's the thing I love most about personal style. It's personal. You can create your own fashion sense that has your personality woven all throughout it, so when people see you walking down the sidewalk, they get a little glimpse of how awesome and unique you are.