shirt/tights: borrowed // tank top (undershirt)/shoes: target // skirt: forever 21 // eevee brooch: c/o denton's inventions // earrings: thrifted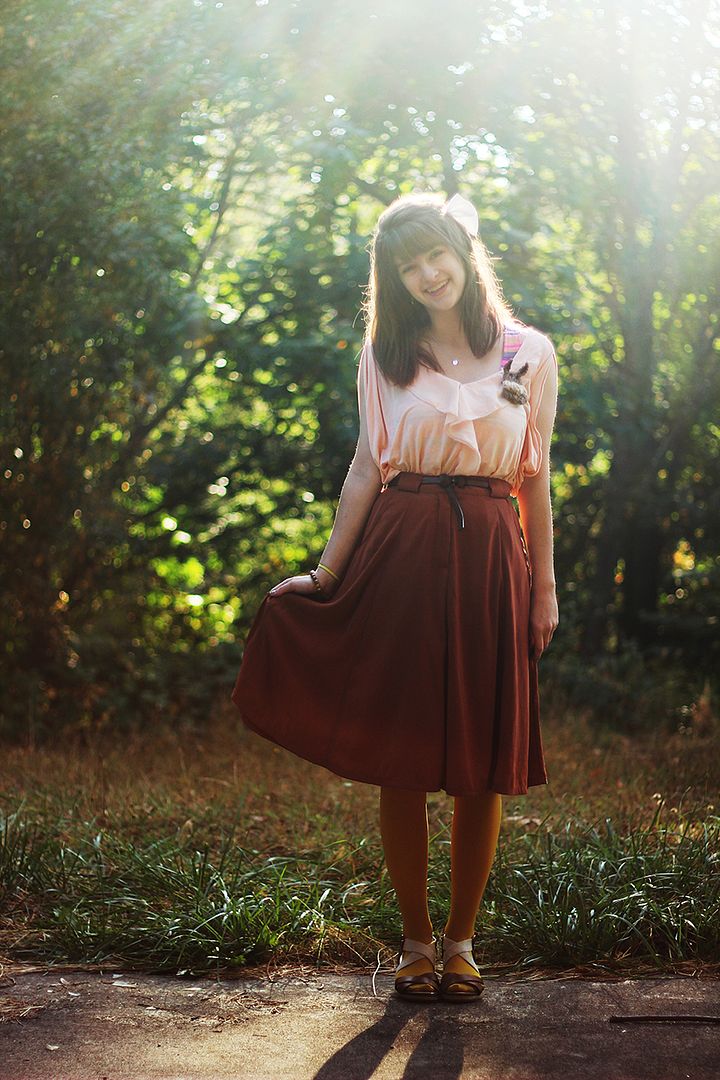 And another brooch has been added to my ever expanding collection! This little pokemon was sent to me by my Michael's cashier in Alaska, of all places. Denton makes really awesome knitted and crocheted things that just blow my mind. You can check out his blog here to see his other creations and even request an item!

As for me, I really love my little Eevee. Every time I look down and see him, he makes me smile. It's like carrying a real pokemon with you everywhere!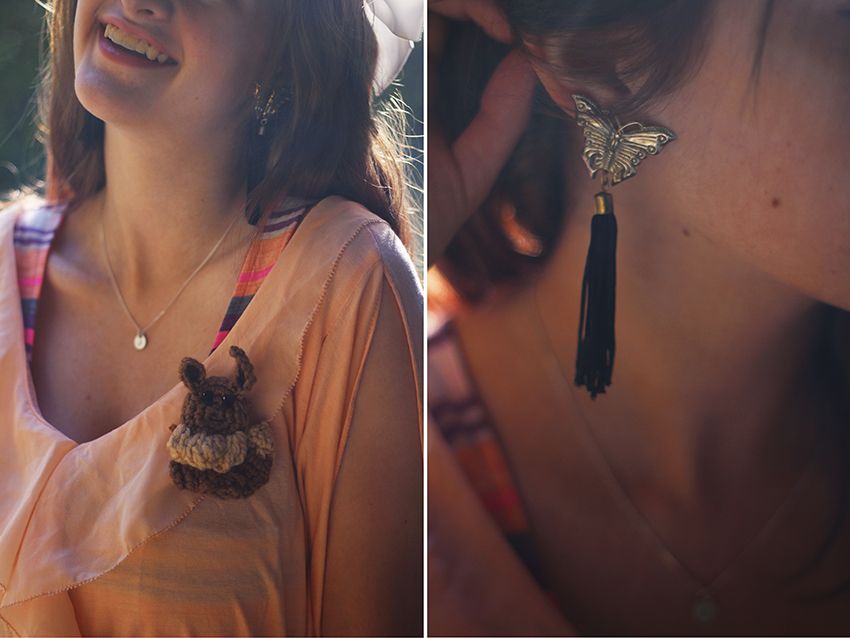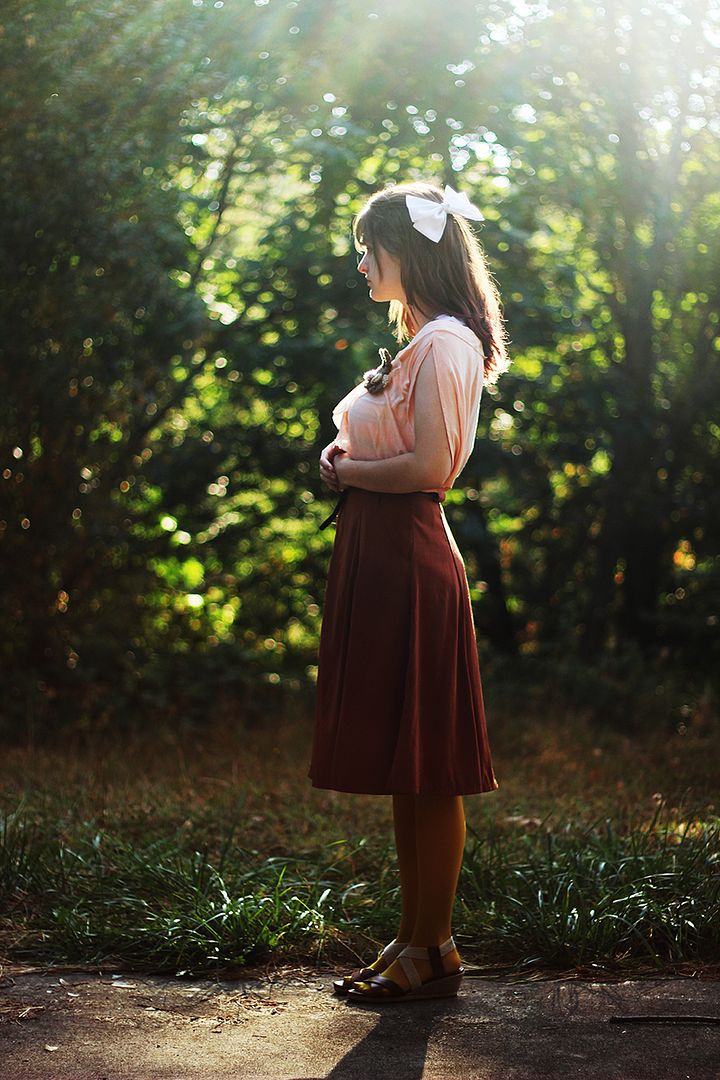 And aren't those earrings just the craziest things you've ever seen? I'm pretty sure the previous owner was a crazy cat lady grandma, and every time she wore those earrings her cats would bat at them. I like them because they are just crazy enough for me, but still not too crazy.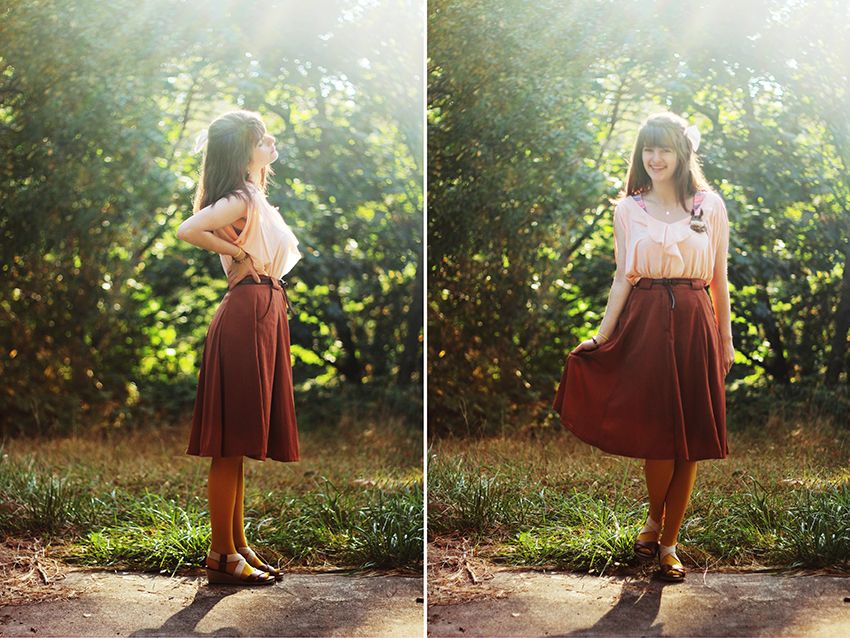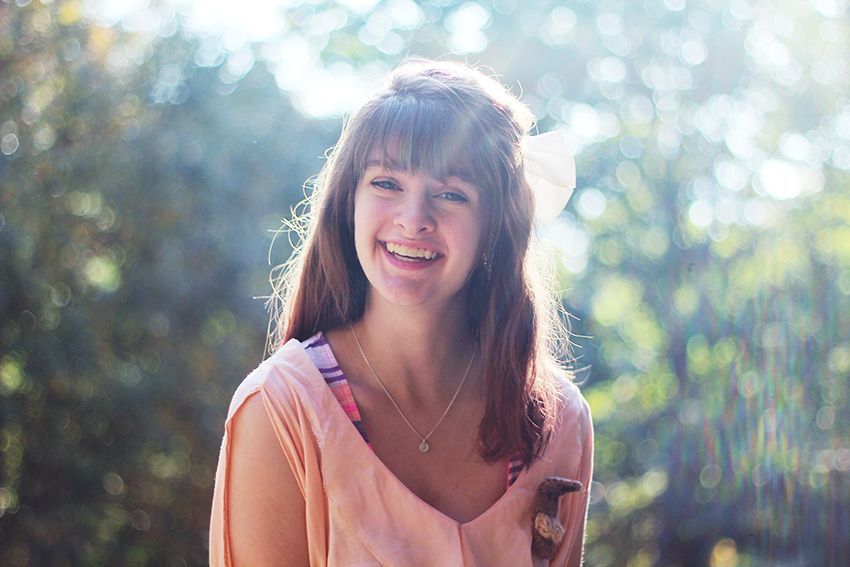 Hope you guys have a fantastic Tuesday!