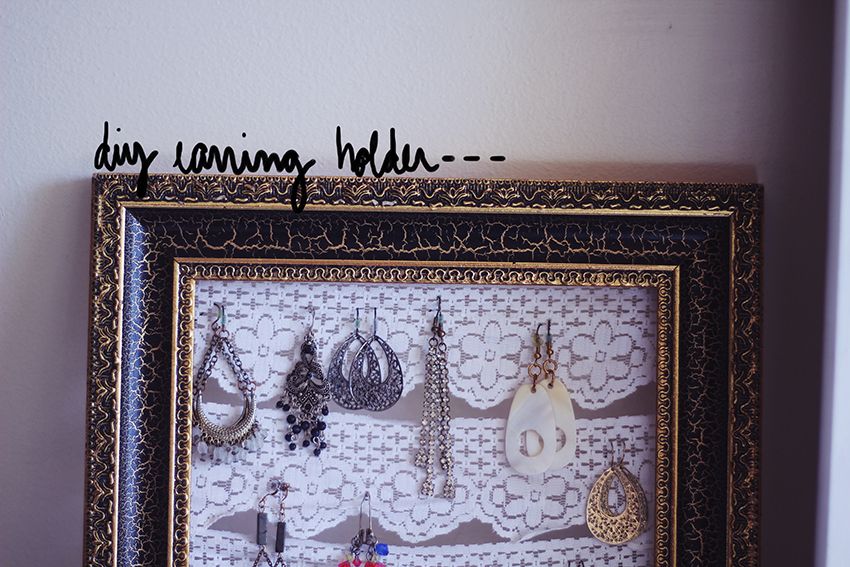 The other day I was visiting my friend Marina's dorm, and she had the coolest earring holder ever. My favorite part about it? She made it! She had used a clothes hanger and lace fabric to make it, and I thought it would be really easy to create my own version of it. This project is super easy. It only takes about fifteen minutes and only cost me $1. The frame I got from a thrift store and I had the rest of the materials lying around my dorm room.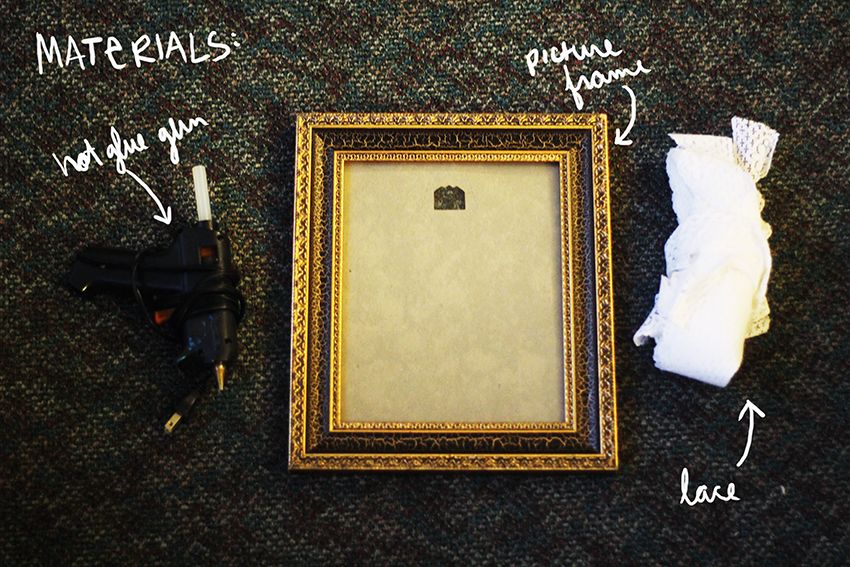 Materials: hot glue gun, lace ribbon (or fabric), a picture frame, and scissors.




Step one: You need to remove the back and the glass from the frame. You won't need it for the project, so I have my glass tucked away waiting to be used for some other diy.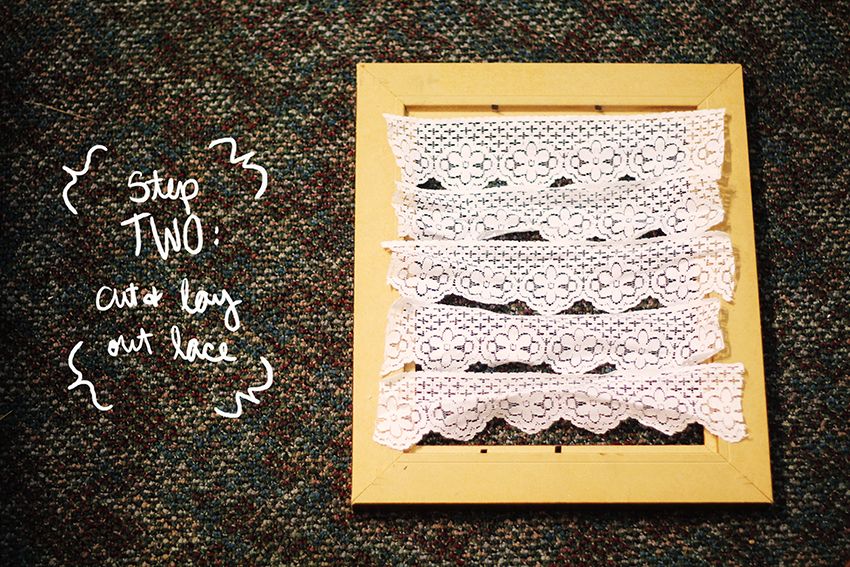 Step two: cut the lace and lay it out on the frame. You'll want to make sure the lace is actually long enough to glue onto the frame, and that you have enough pieces.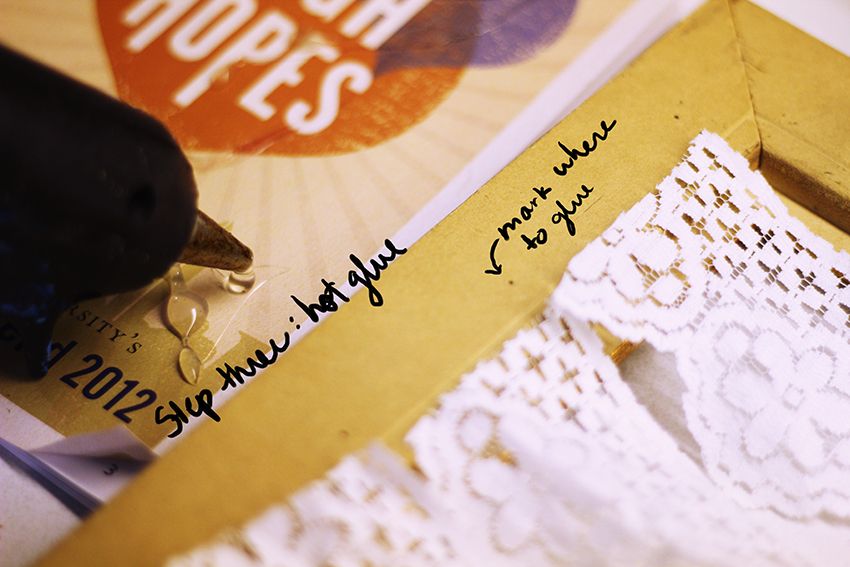 Step three: hot glue. Mark where your lace ends so that you can hot glue only where you need to. Glue one side first. Then glue the other, pulling the lace tightly so that it doesn't sag.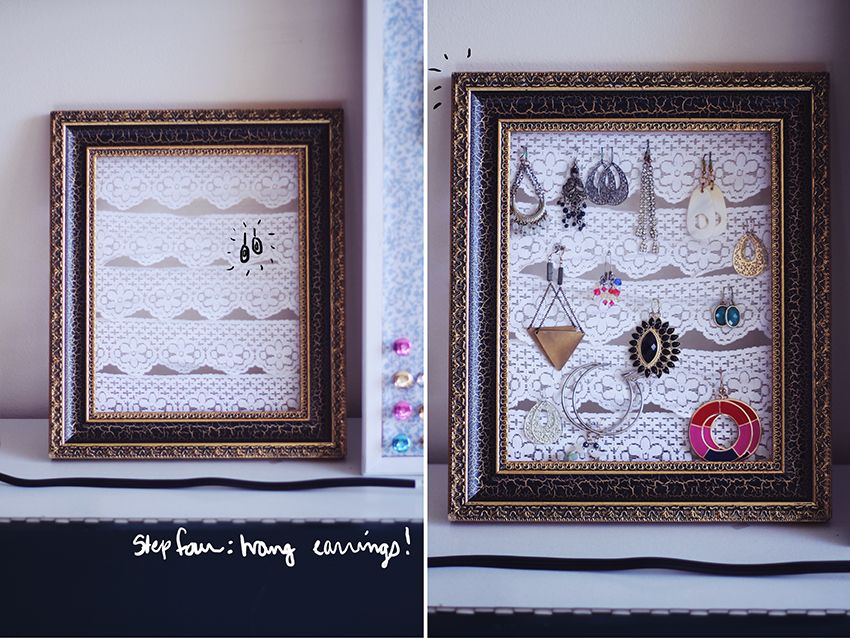 Step four: hang your earrings! When the glue is dry, you can hang up your earrings for proud display.

And that's all! Now you have a fancy earring holder that you can brag to all your friends about.

If you guys make this, you should totally email me a picture of it so that I can feature it on the blog!