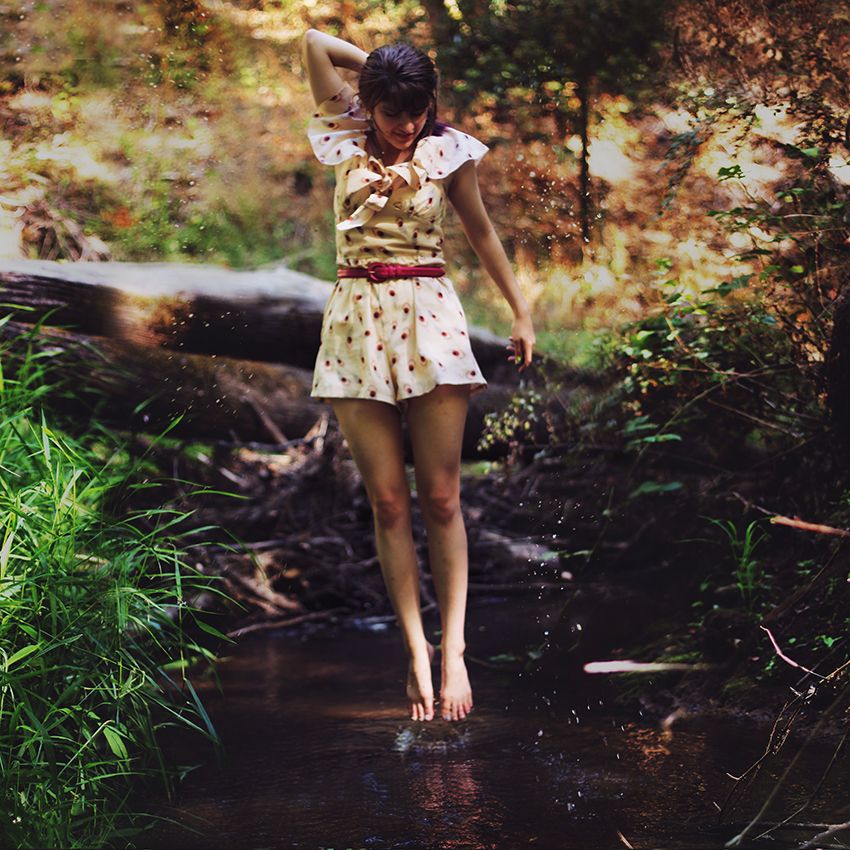 romper: from ivy // belt: thrifted




One of the glorious things about having roommates? You have nine more closets to choose from! My friends are all so cute and fashionable, so it's been fun sharing each other's clothes. This romper is my friend Ivy's, and it is perfect for a hot day when you want to look cute but also want to wear as few clothes as possible. Of course there's more to friendship than just sharing clothes, that's just one of the perks. ;)




So I really hate taking photos of myself in front of people. As in, I WILL NOT take pictures if there are people around (unless I have a friend with me, then it's a bit easier). This river is right on campus, but I had never seen anybody walk on the trails above it, so I figured I would be safe from any human eyes. Well, right in the middle of me taking pictures of myself, I hear a noise. I turn, and there above me on the trail, comes a giant group of people running. I died you guys. There I was, standing in the water with a tripod and camera pointed towards me, in full view of all these people. I stayed really still, hoping they wouldn't notice the strange girl taking pictures of herself, but of course right before they were hidden by trees again one of the guys in the group yelled, "Look at that crazy girl in the water!" Yep, I am crazy. But I love it.

Then when I was almost done, I thought I heard them running by again, and I never ran so fast in my life.

Looking back, it is a really hilarious story, but at the time I was so petrified and embarrassed.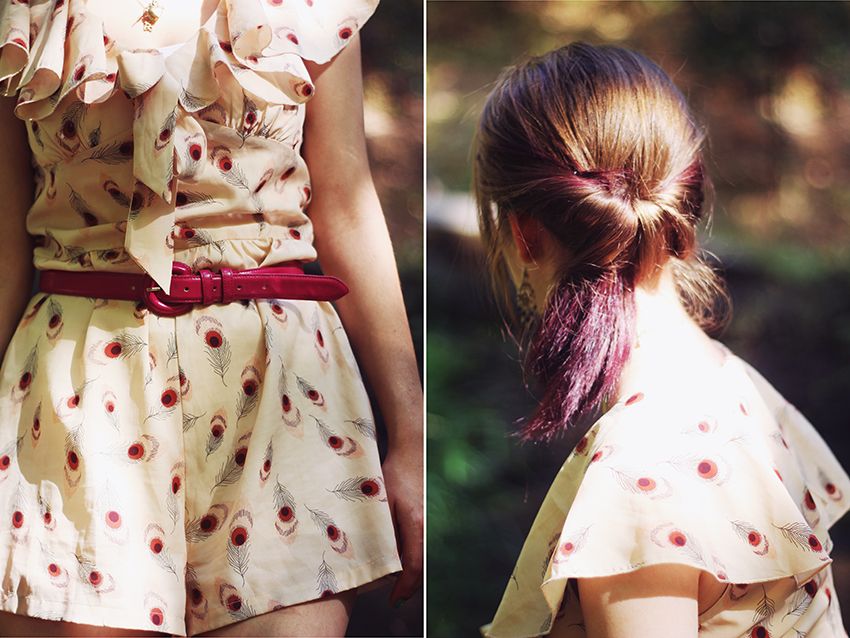 On a different note, now that my hair is getting longer (can't believe I cut all my hair off less than two years ago), I've been looking at different ways to style it. And I've especially been having fun with it now that my hair has purple in it. Thank goodness pinterest is there for me to have tons of hair tutorials! And soon my hair will get even longer and I'll be able to do all sorts of crazy things with it.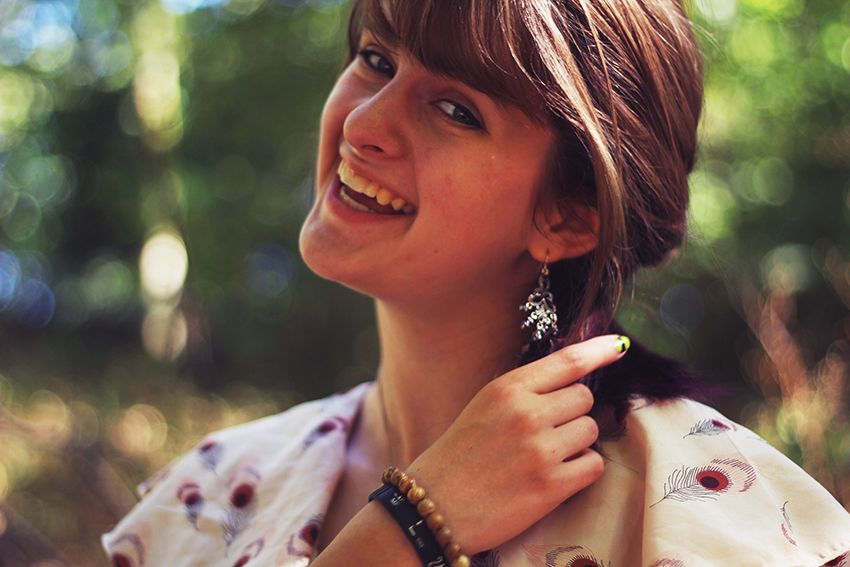 Well I'm off to start another day, hope yours is awesome!