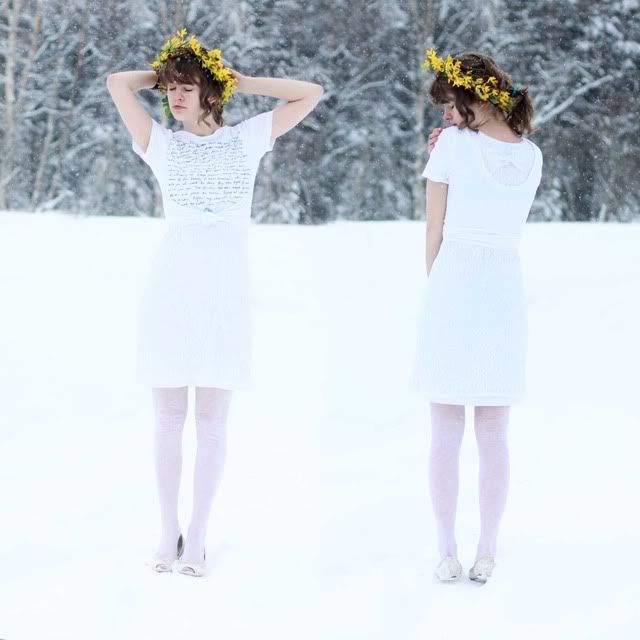 Shirt: Forever 21/DIY // Dress: Sister's closet // tights: Mother's closet // shoes: Payless // Flower crown: DIY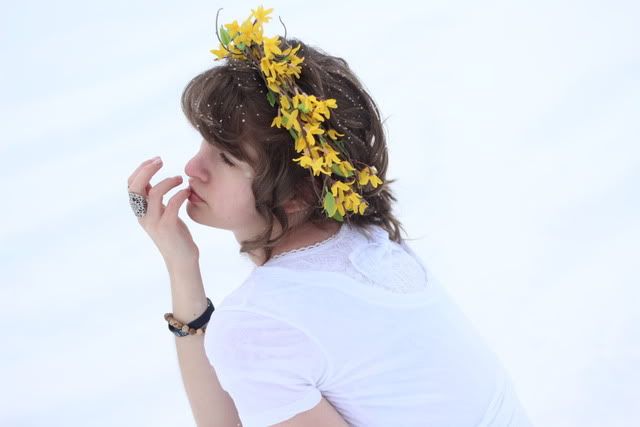 This was originally a costume for one of my 365 photos, but I like it so much I can see myself wearing it to other events. Maybe a fancy dinner?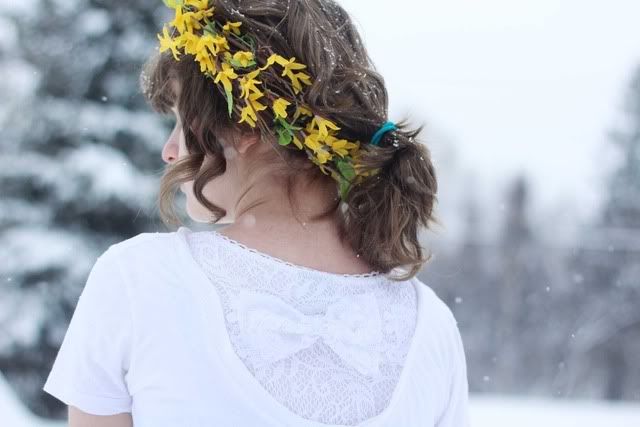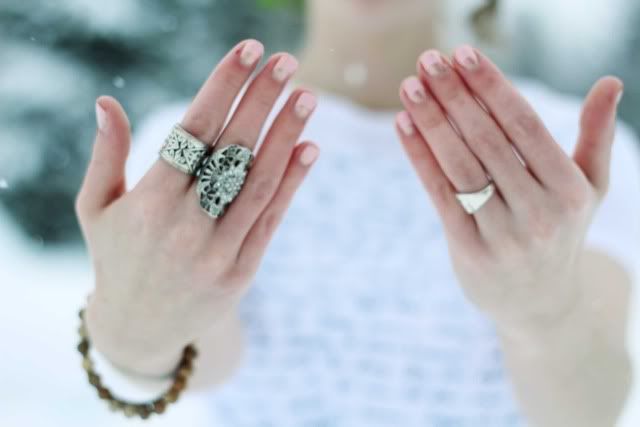 The flower crown is from my school's drama closet. All I did was weave it together. It's just a tad too big for my head, but perhaps I'll fix it and even make some more. I've been inspired by Jennifer for her flower crowns and will definitely use the tutorial for my own flower crown obsession.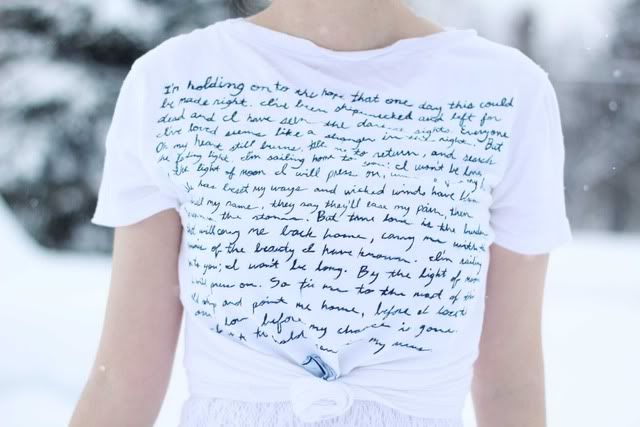 Have an awesome day everyone!