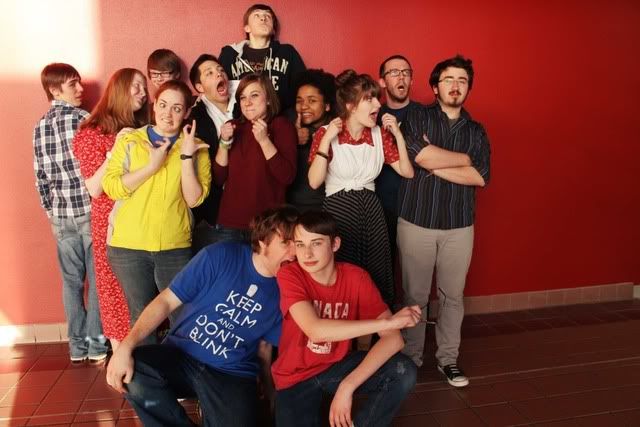 day 80





Aaaaaw a family portrait with the entire family! This photo is infinitely better than the one I took before, and I already ordered this to go on our "living room wall" in the show!

So I'm going to have to talk for just a moment about something suuuper important: SMART SHOPPING. Haha okay, maybe not that important, but hey, everyone likes saving money, right? So before I ordered the photos from Walgreens (and I'm seriously in love with Walgreens photos right now), I quickly searched the internet for any coupons. There are always coupon websites that list codes for some pretty good deals, and lo and behold I found one. (I never like giving out my information to random websites, so be sure to look for one that doesn't require anything ... I got my code without even an email.) I'm not quite sure what the code specifically was for (just because I don't remember, hah), but it took twelve dollars off my order! Score! So my advice to you is this: always always always look for discounts before you buy something online, and ask if there are any discounts when you go shopping in real life. You never know if you'll save money if you don't try!

But on to this photo. I seriously love every single person in this. We've grown into a real little family of awkward and crazy and awesome drama people. I've just been having a ton of fun with this play, it hasn't been stressful, we've all bonded and had adventures and made memories together, and I will be so sad when it's over! Like always, I can guarantee next week will be so scary since we're actually performing in front of people (haha it's always right before a show I question why I ever even got myself into this mess), but man, I will be sad when it's over.

These are some of my favorite people ever. I cannot even repeat it enough. I love them.

p.s. Don't forget to enter my giveaway!! Tomorrow's the last day!