Sandra and Eve are the two beautiful girls behind The Hearabouts and kindly agreed to be featured in my very first blogger spotlight!



Eve

1. First off, can you tell everyone a little bit about yourself?

S: I'm a 24 year old blogger from Romania, I completed my post-graduate studies last year and I'm currently trying to find my place in the world. I adore photography, cats, London and anything fashion-related.

E: My name is Eve, I am 24 years young, I am a student with a passion for fashion, photography and all that's colorful and sparkly.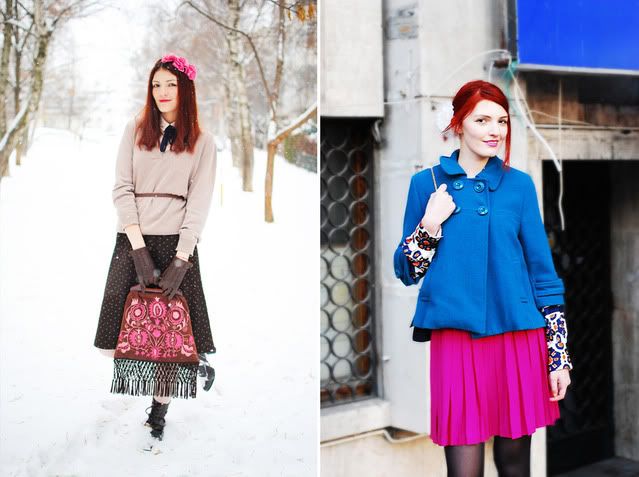 Sandra

2. How did you get started with fashion blogging?

We were already following many blogs from different countries and we have had a passion for fashion and photography for many years, so it all came natural. Some time passed until we finally decided to take the big step but we are thrilled that we did.

3. What made you decide to start a blog together?

We've been friends for many years and we used to take photos of one another for our Lookbook.nu accounts. We thought that it would be a great idea to start a blog where we would be able to post more photos, not only of our outfits, but also snapshots from our day-to-day lives. Plus, everything's easier if there's two of us, we share both the joys and downsides that come from blogging.



Eve

4. How would you describe your style and how has it changed over the years?

S: My style changes a lot, I can say that I am quite influenced by trends, but I have always had a soft spot for vintage fashion. I tried almost everything, from punk-chic, to ultra-feminine and I felt great. But I usually don't put on clothes I don't feel comfortable wearing, clothes that don't allow me to be myself.

E: If i could find one word to describe my style it would be: eclectic. It depends on the mood that I am in...it can be edgy, rock and roll but sometimes it can be romantic and really feminine with a vintage touch. I think that over the years it has become more creative and colorful.

5. What's your favorite thing about blogging?

The people we've met, the places we've been invited to and last but not least, the feeling that we are appreciated by our readers, as few or numerous they might be at a certain point.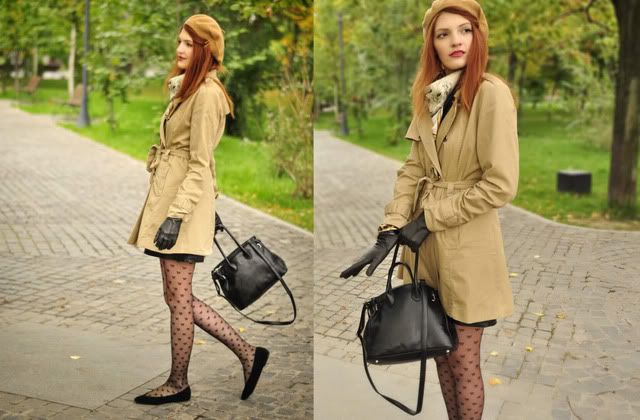 Sandra

6. Is there any piece you've been aching to add to your closet?

S: This spring, a dress in soft shades of green, pink or yellow and a pair of flatforms. Oh, and I've always dreamed of owning a Vivienne Westwood orb necklace.

E: I've been dreaming of a pair of red velvet Doc Martens for a while.



Eve

7. What would you say is the most important blogging skill and how did you go about achieving it?

The most important blogging skills, in our view, are patience and sincerity. We learned that we should be patient and work hard, because success doesn't come easy, at least not to us. And we've always tried to stay true to ourselves and our readers.

8. What's your favorite piece in your wardrobe?

S: Right now it's a Vivienne Westwood vest, but I will always love all the vintage pieces from my grandmother.

E: At the moment, my favorite piece in the wardrobe is a pair of boots I have recently purchased.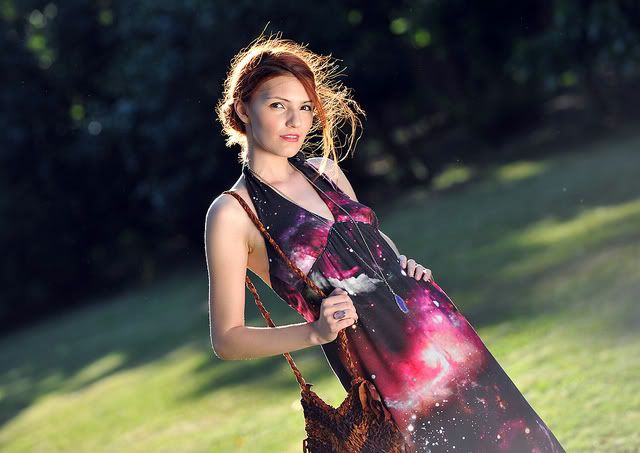 Sandra

9. Who is your biggest inspiration?

S: My grandmother.

E: My biggest inspiration is my aunt.

10. If you could travel anywhere in the world, where would you go?

We'd both love to visit Japan, it's been a life-long dream of ours.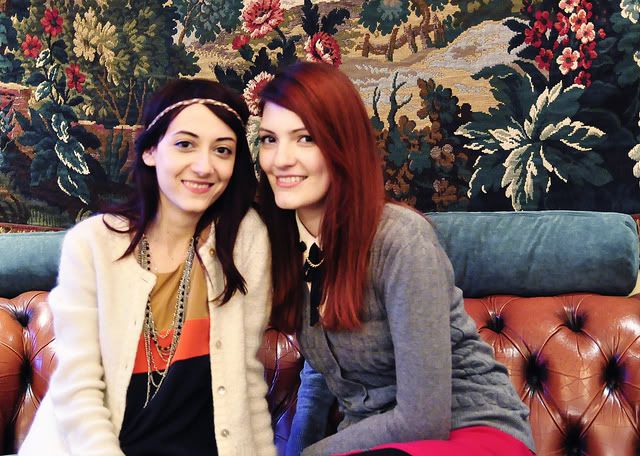 Thank you very much Sandra and Eve! And you can check out their lookbooks here (Eve), and here (Sandra), and don't forget to take a peek at their blog here!