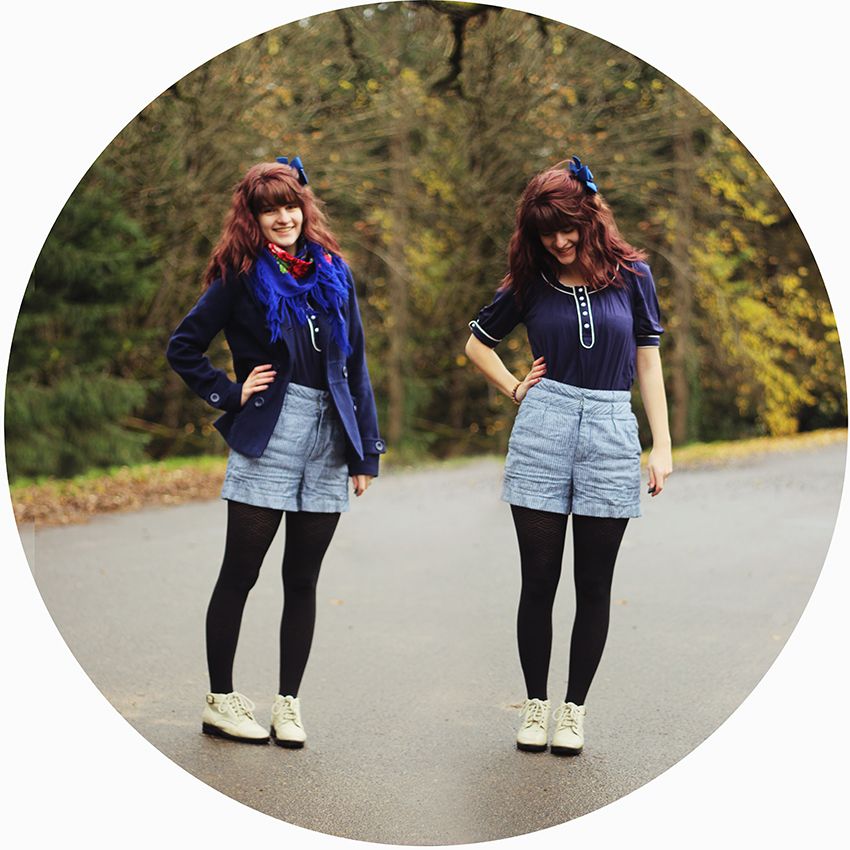 dress: borrowed // shorts/jacket: forever 21 // tights: walmart // shoes: thrifted // scarf: gift




The weather is starting to get colder and colder here, which means the coats are coming out and tights under shorts are returning again. There's a nip in the air and everyone is singing Christmas carols and decorating and participating in secret santa and making snowflakes and sipping hot chocolate. And while it is cold here, I've been pining for some wondrous Alaskan snow--perhaps not having to take outfit photos out in the snow, but playing in it and watching it fall and making ice cream out of it. My roommate Annette and I have our dorm window covered in snowflakes and it makes me smile every time I see it. If only they would turn into the real thing!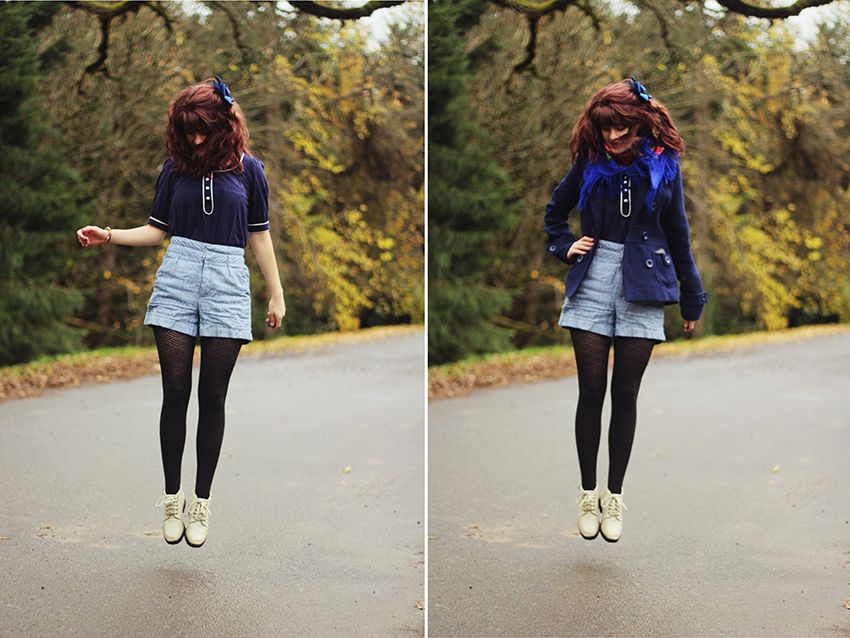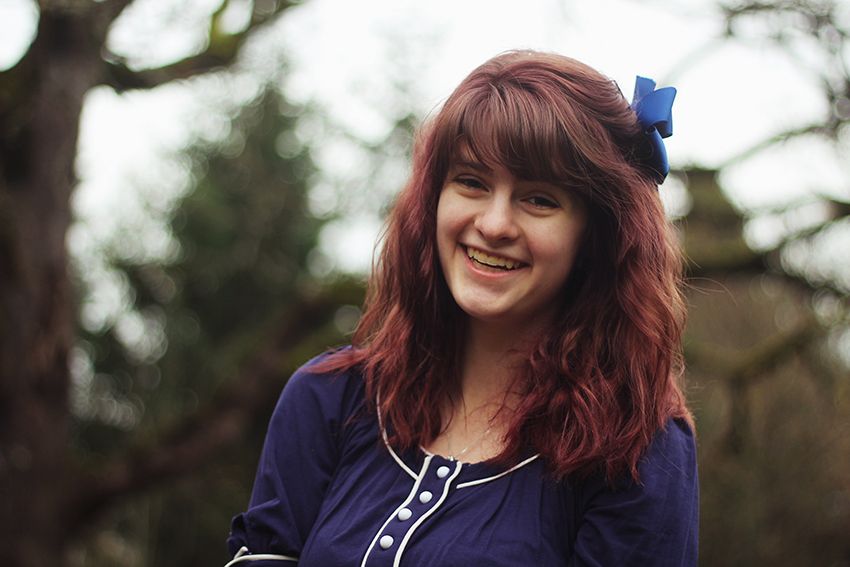 I hope you have a beautiful winter day! What's your favorite thing about winter?