jacket/shoes/jean dress: forever 21 // white dress c/o sugarlips // leggings: urban vibe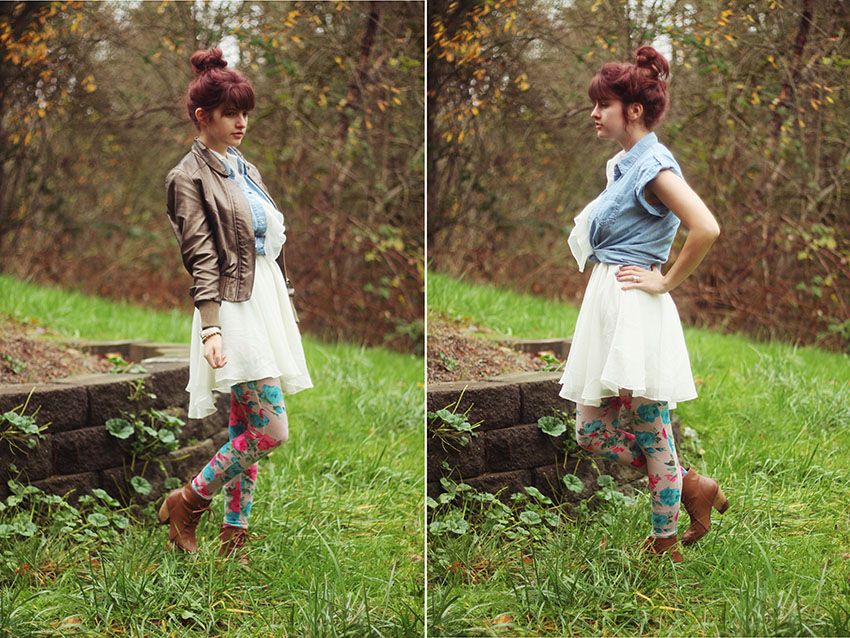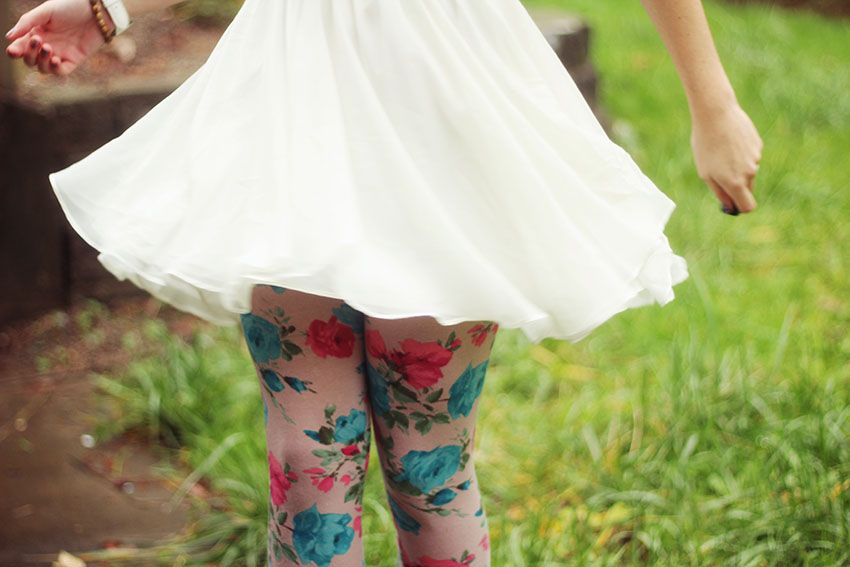 Today marks the first day of the last week of my first semester at college! It's dead day, so I'm taking it easy and studying for finals and hanging out with friends and buying Christmas presents. My friends have also gotten me addicted to Pretty Little Liars (yeeah, major white girl show that's totally ridiculous and unrealistic but still somehow addicting), so I'm sure we will be watching a lot of that ... and playing poker. Oh yeah, we're crazy college students.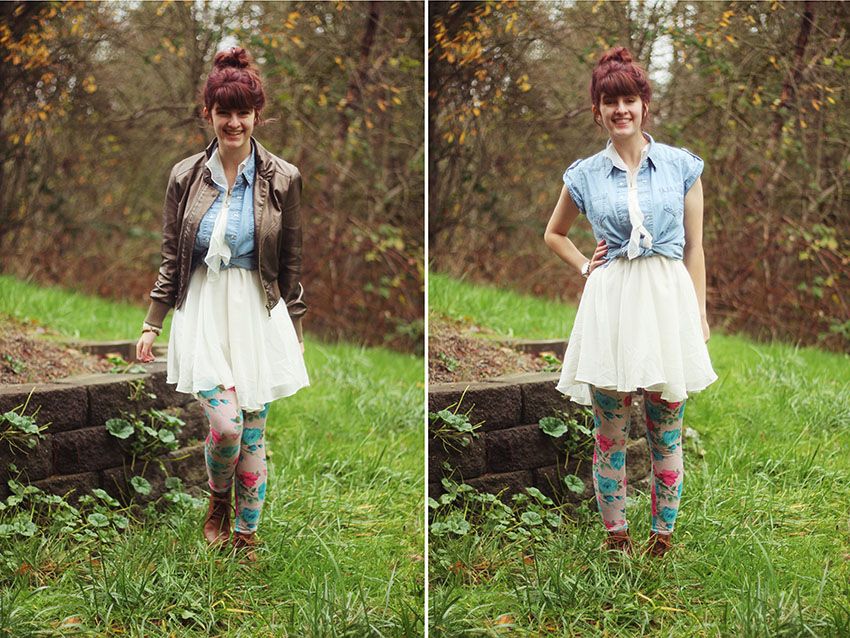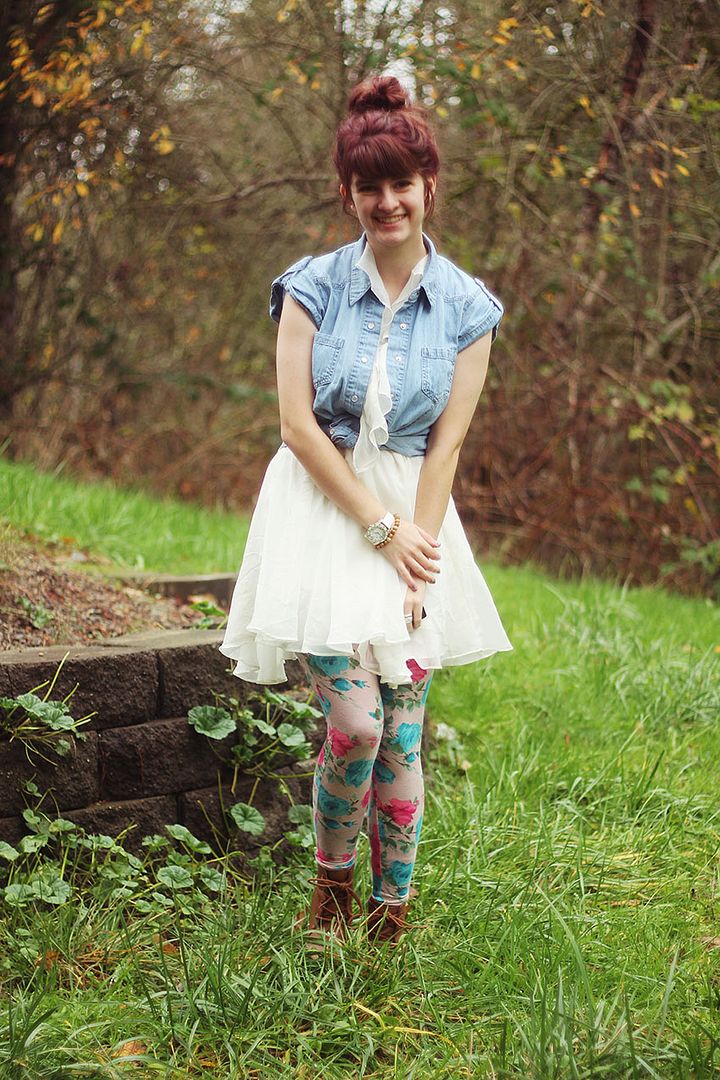 The rest of the week is going to go by so fast/slow. Fast because every week goes by really fast, but slow because I only have one final every day and then two on friday and each day itself goes by slowly. I think everyone including me is just about ready to go home. I think a lot of it is the Christmas spirit going around. Only five more days!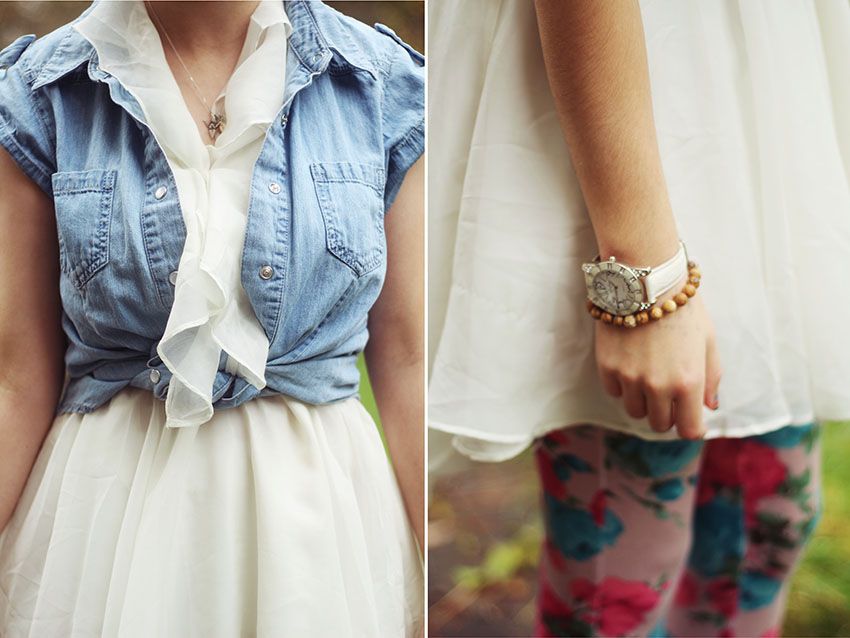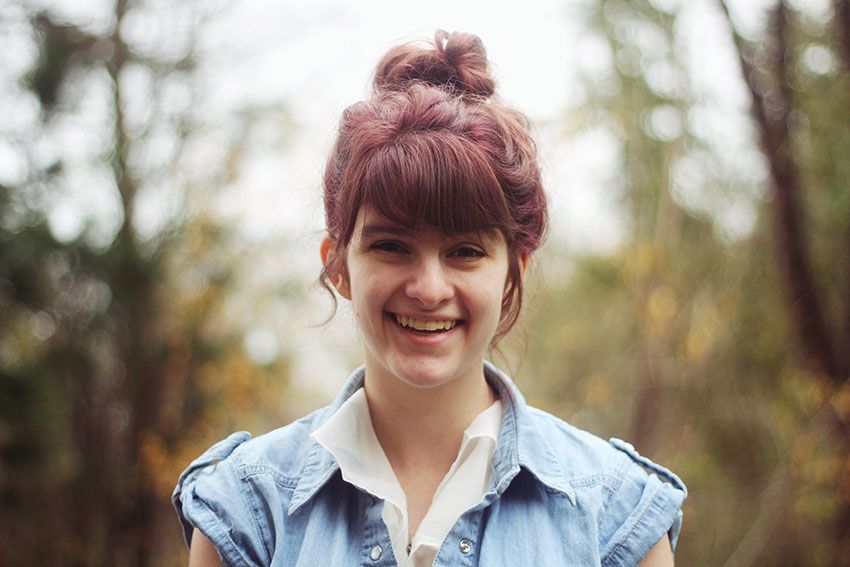 I hope your week is fantastic!