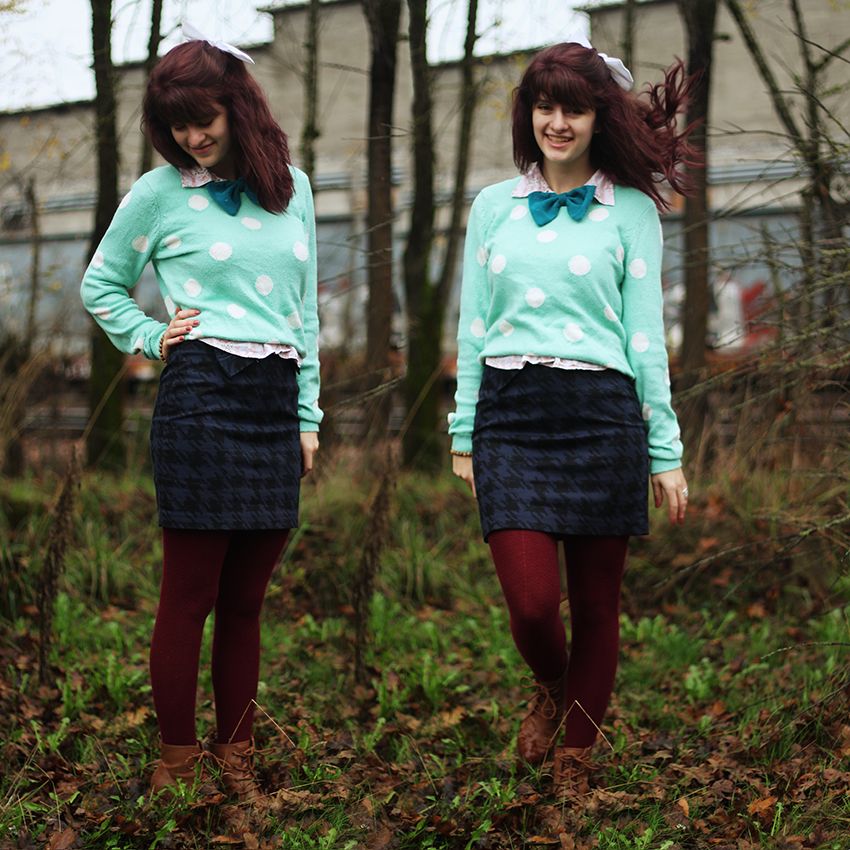 shirt: thrifted // sweater: borrowed // skirt/tights/shoes: forever 21 // bow tie: diy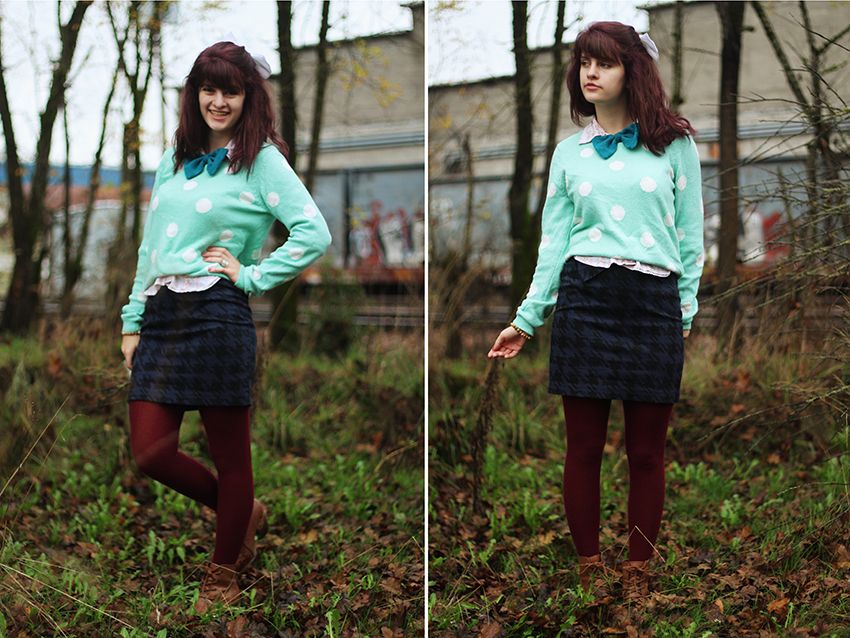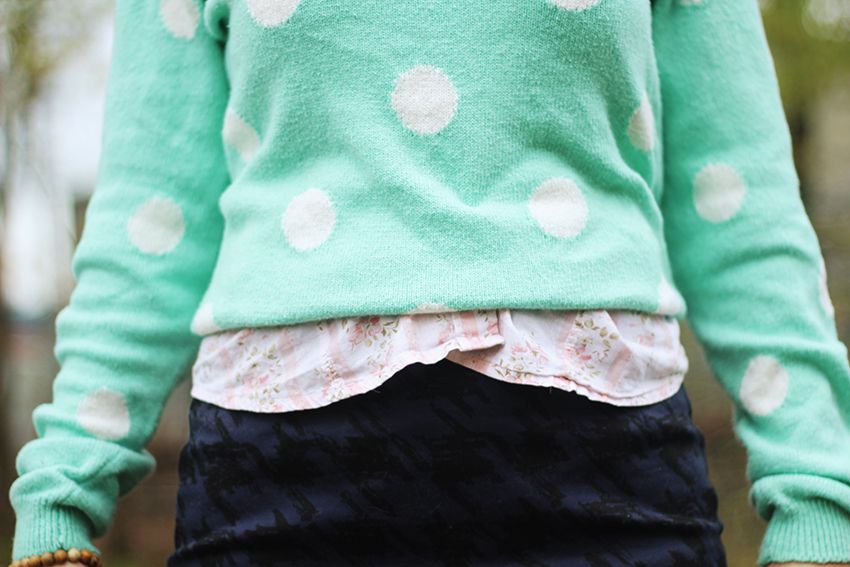 How do you guys like my new hair? My friend Annette and Tabatha helped me finally dye my hair purple last friday! I've been wanting to dye my hair purple since the beginning of summer, and after I dyed my tips to make sure I liked the color, I did my whole head! I'm really happy about it and have already gotten so many compliments from random students and random old ladies that pass by me on my walks (they ended up talking about how they wanted to dye their hair purple too!). I'm excited to watch it fade over the next months as well, because with my tips, the color always remained really pretty.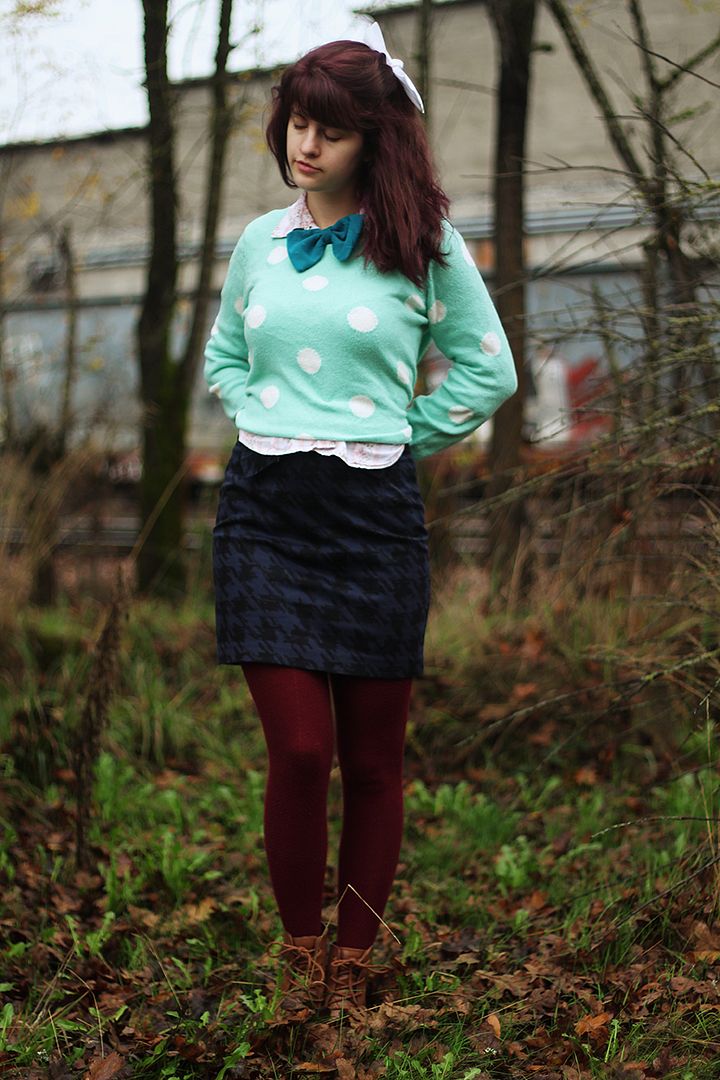 Also, it's pretty cool that we have the technology to change our hair color. I really love my natural brown locks, but it's also fun to change things up. My philosophy is that life is too short to live with any regrets, and I think I would be sad if I never dyed my hair a fun color; plus I think it would be best to do it in college while I'm still a "kid," so that I can still use rebellion as an excuse, haha. Even though this color isn't as crazy as I could have gone. ;)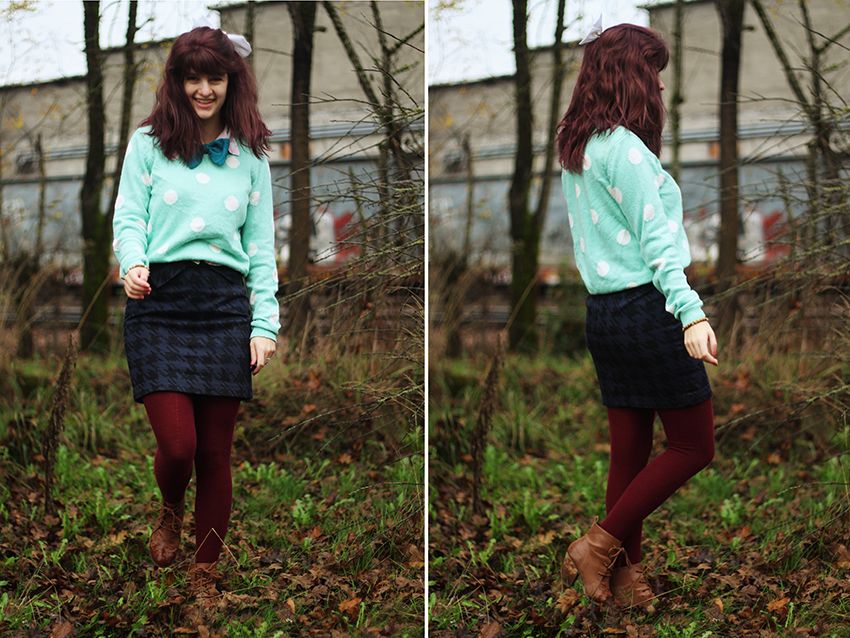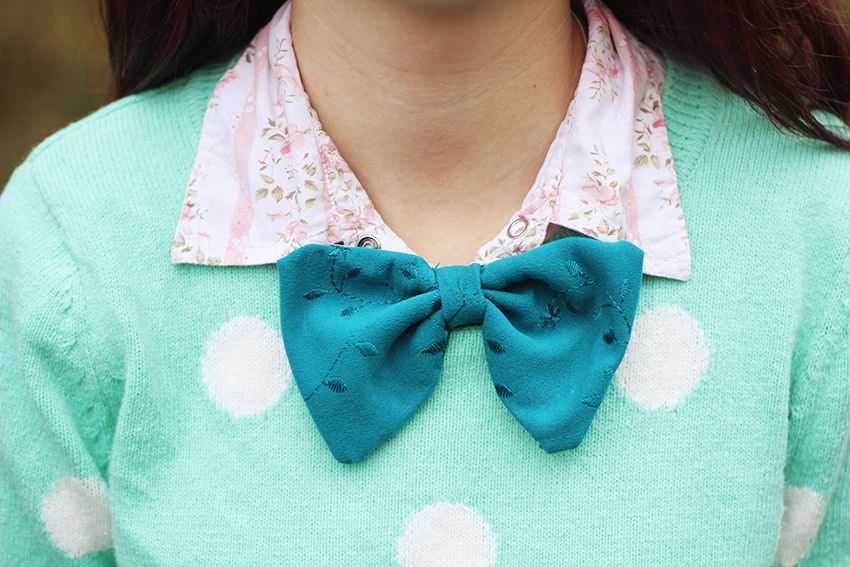 I hope you have a great day!