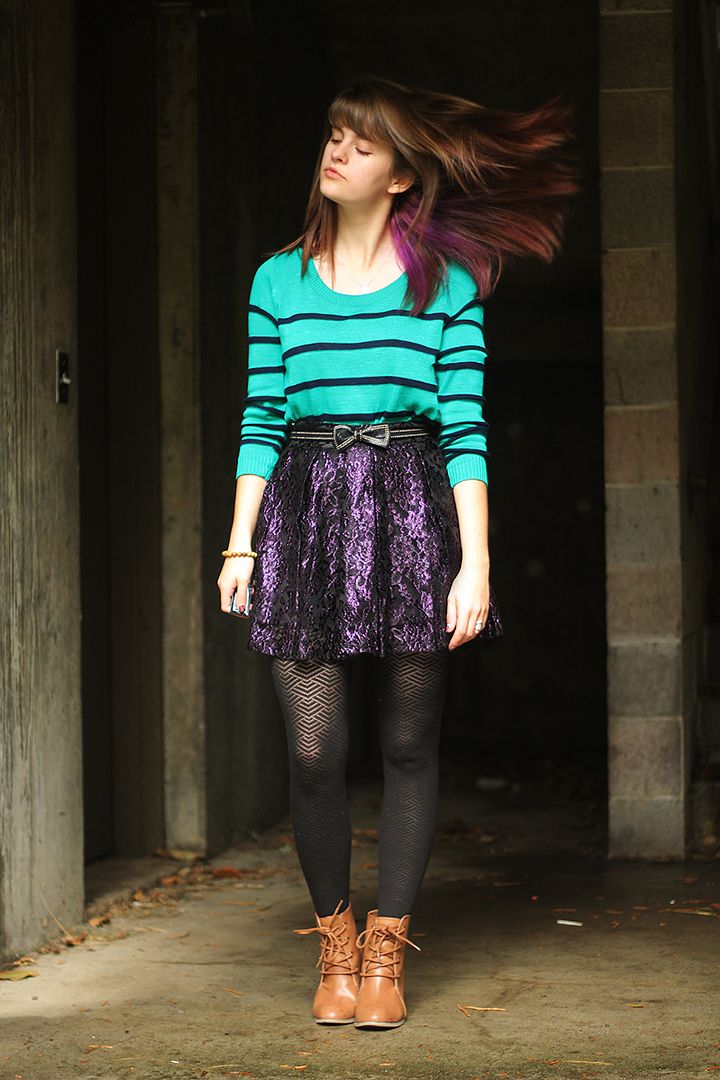 shirt: borrowed // tights: walmart // skirt: thrifted // belt/shoes: forever 21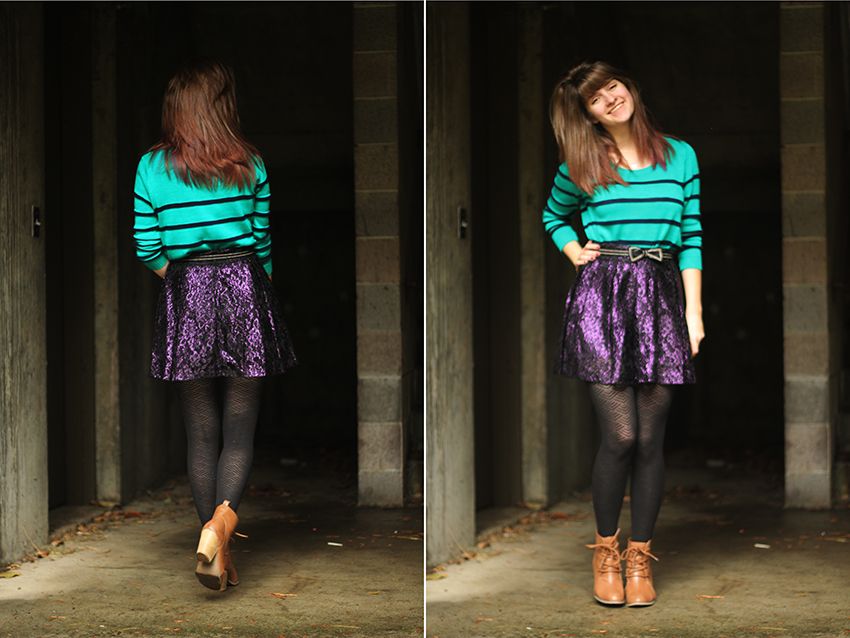 On a recent trip to Portland, my friends and I stopped by the mall to do some shopping. Since I live in a super rainy state where I walk everywhere, I knew I had to buy some good boots, so I snatched up this pair. I am basically in love with them. I'm the worst person ever when it comes to heels, because I am incredibly picky since I don't always have the best balance. So I am so glad I found these because not only are they super pretty, but I can actually walk in them.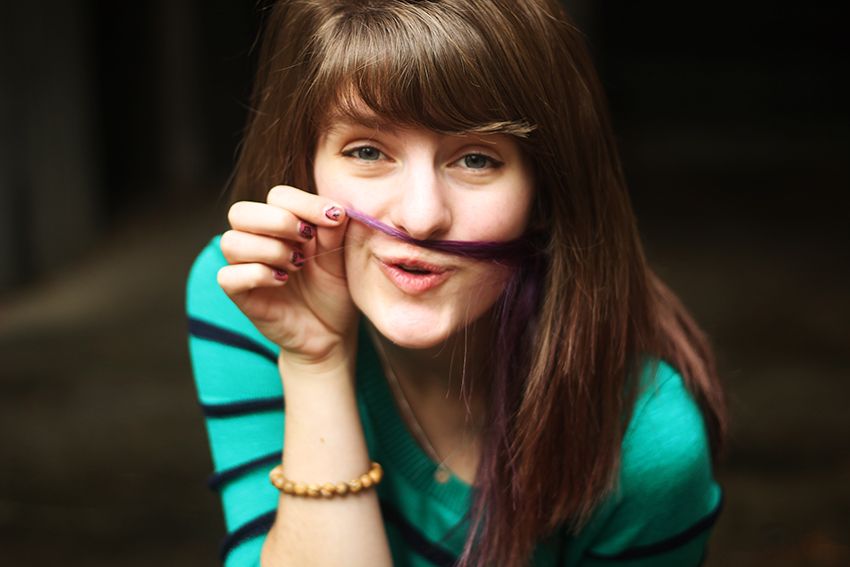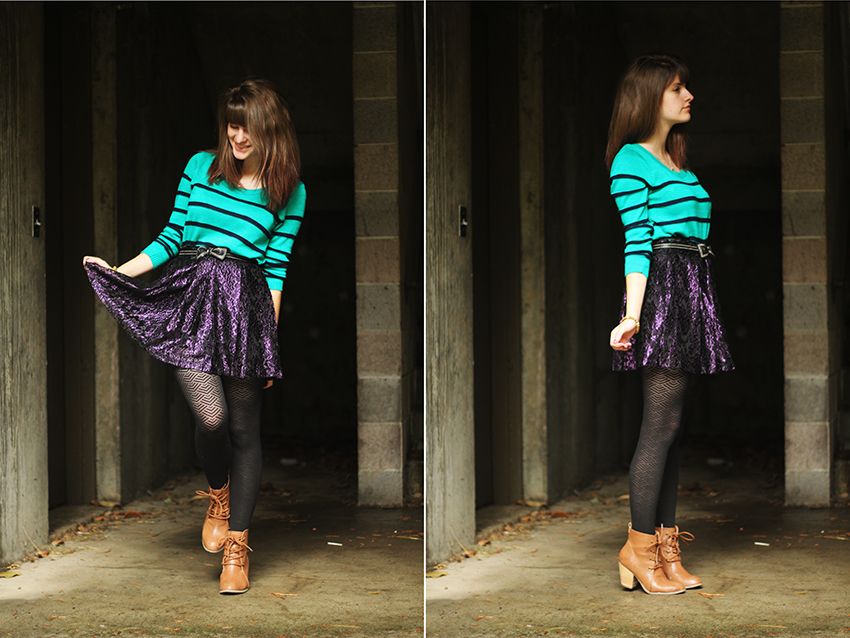 Also a couple weeks ago I got my blue streak in my hair redyed and now it's fun purple! This color fades to pink over time, so it will be fun to see the process of that. I love having fun colors in my hair. Every time I see it, it makes me smile.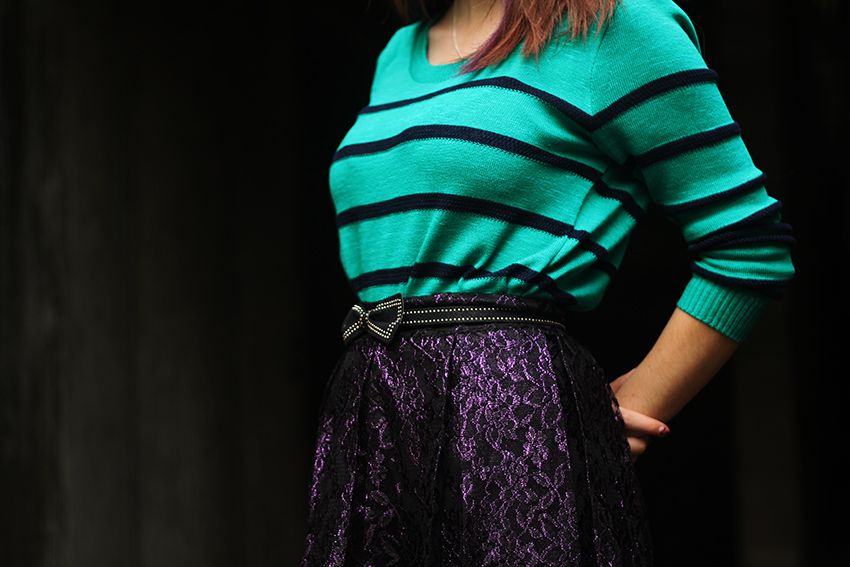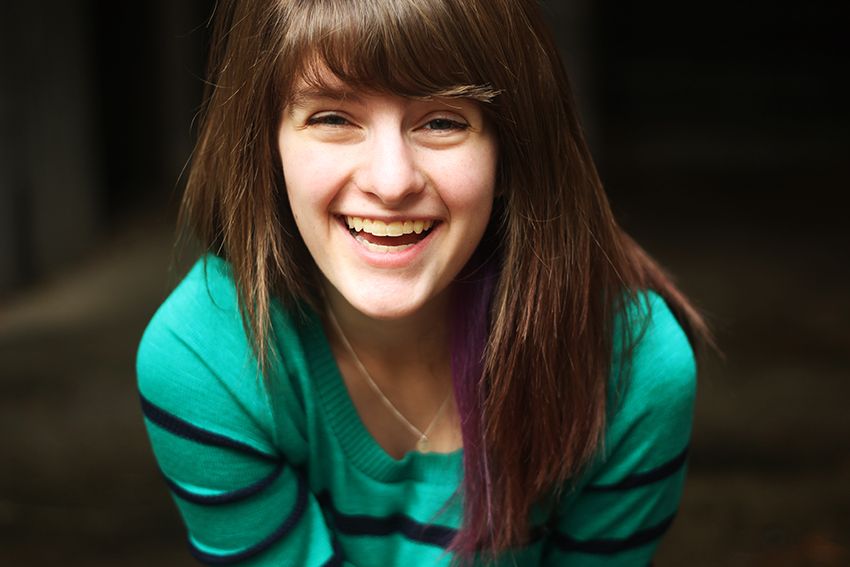 Have a great day you guys!