dress: borrowed // shirt/pen pin: thrifted // tights: diy // shoes: target // jacket: from a friend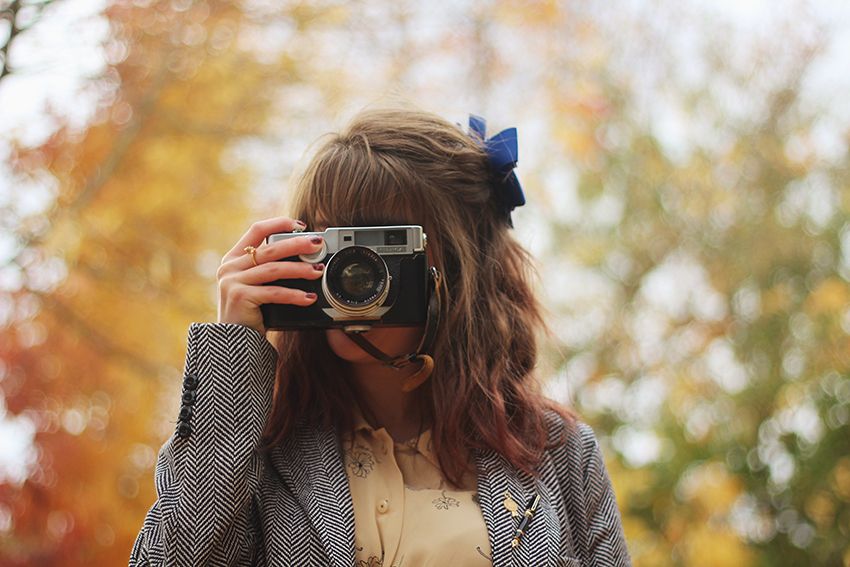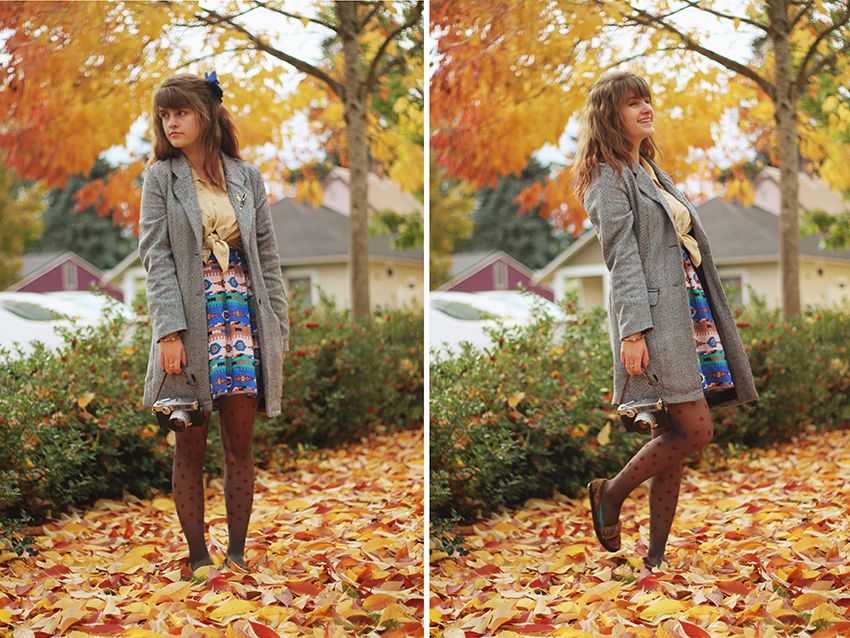 Hello everybody! Let's just take a moment to appreciate how marvelous all the beautiful fall leaves are! I am so so in love with all the beautiful colors. Every time my friends and I go on walks, I purposely walk in the piles of leaves. I always feel like a kid again crunching in the leaves. The fall here is seriously so gorgeous and I kind of want it to be fall all the time.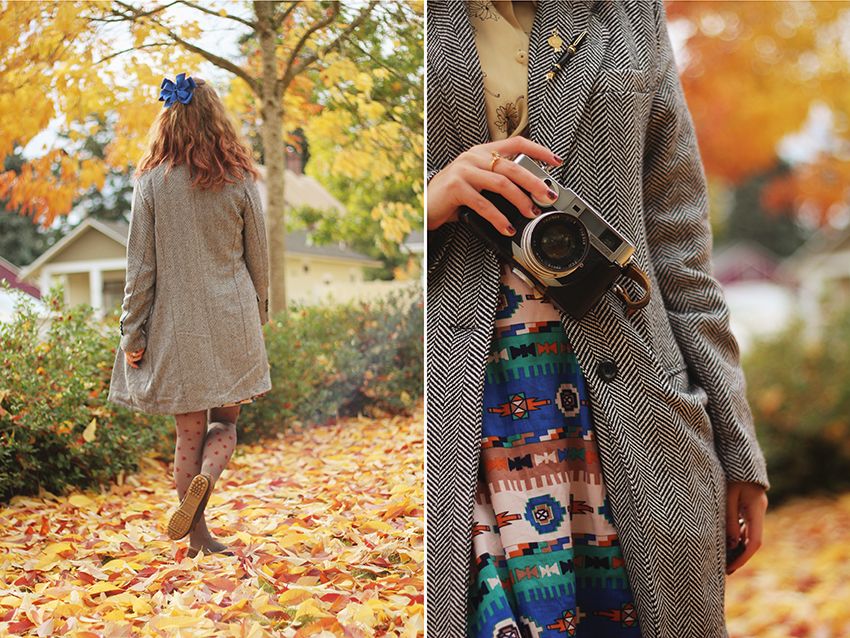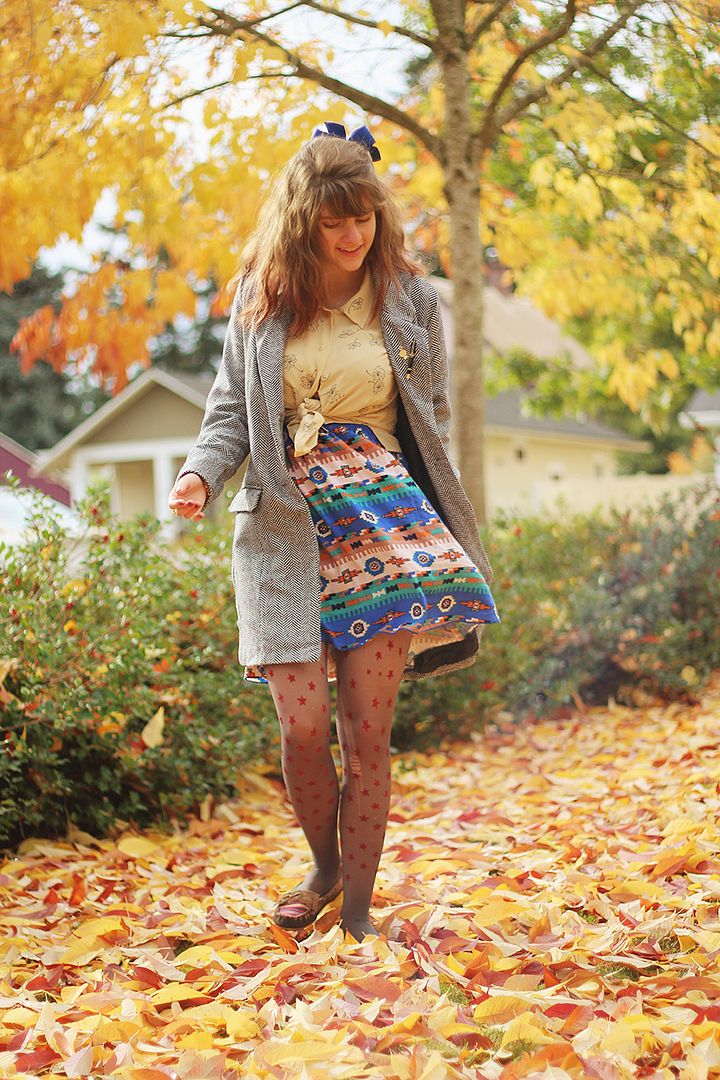 The camera is my friend Jenna's grandfather's. I love being able to hold a piece of history because it has so many stories. Just think of all the locations and memories this camera captured. I can only imagine Jenna's grandpa carrying this around. I wonder if he thought that one day I would hold the same thing? That's why I love vintage things, because their stories are limitless.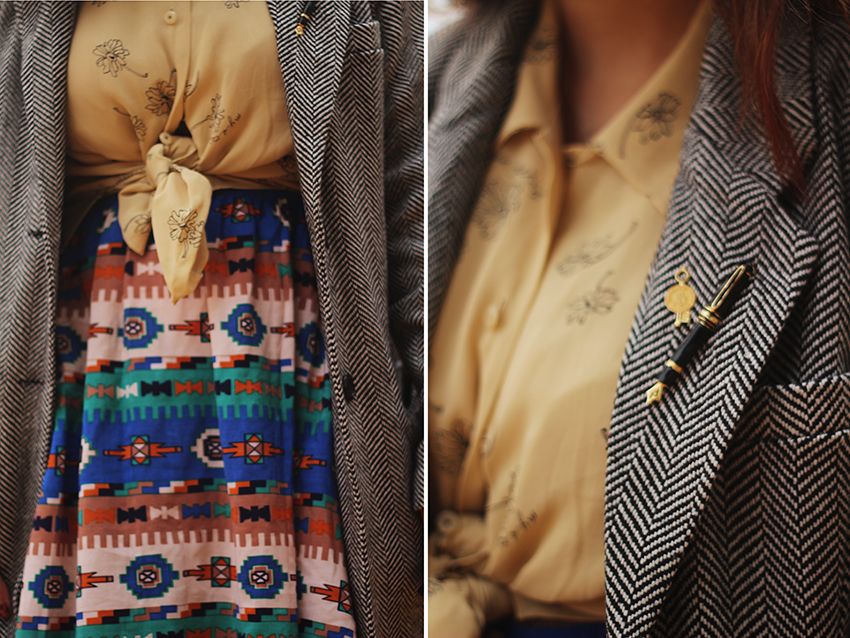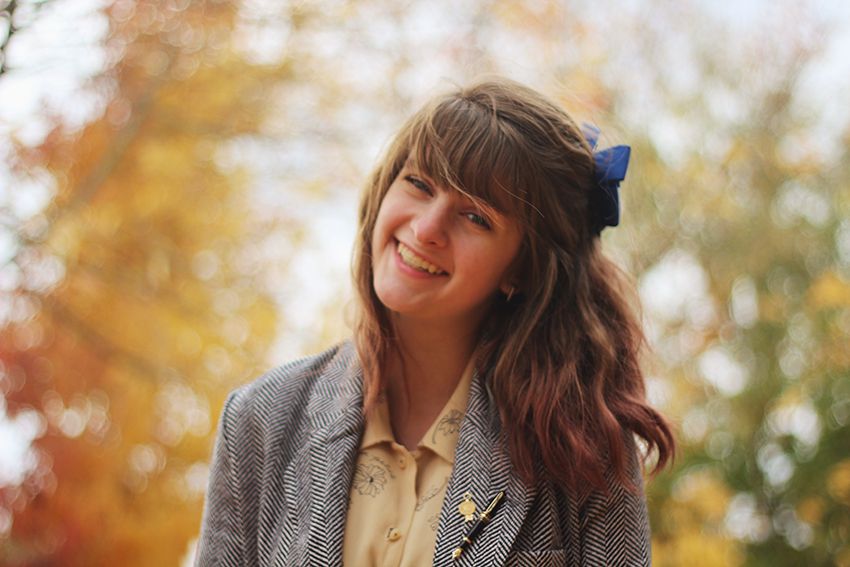 Can you believe that it's already Friday? Hope you have a great day!