dress: borrowed // shirt: mom's closet // collared shirt: garage sale // tights/shoes: forever 21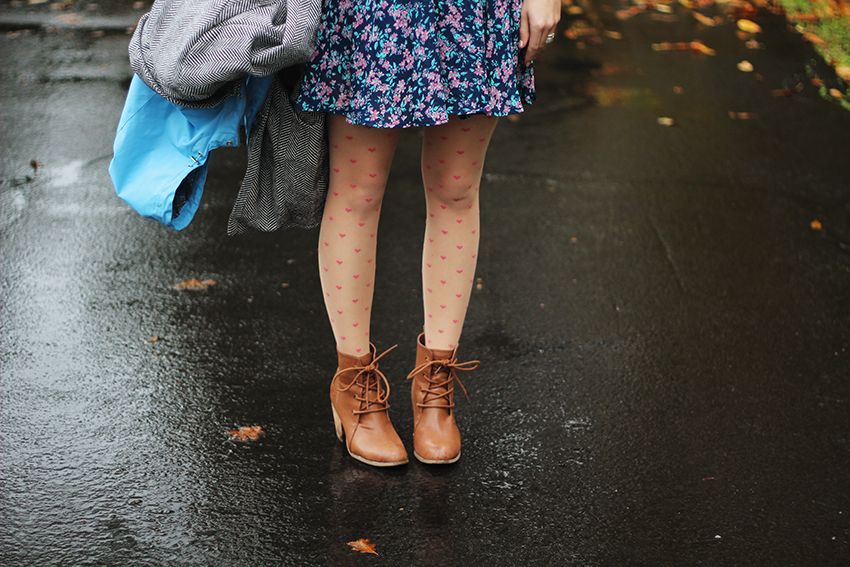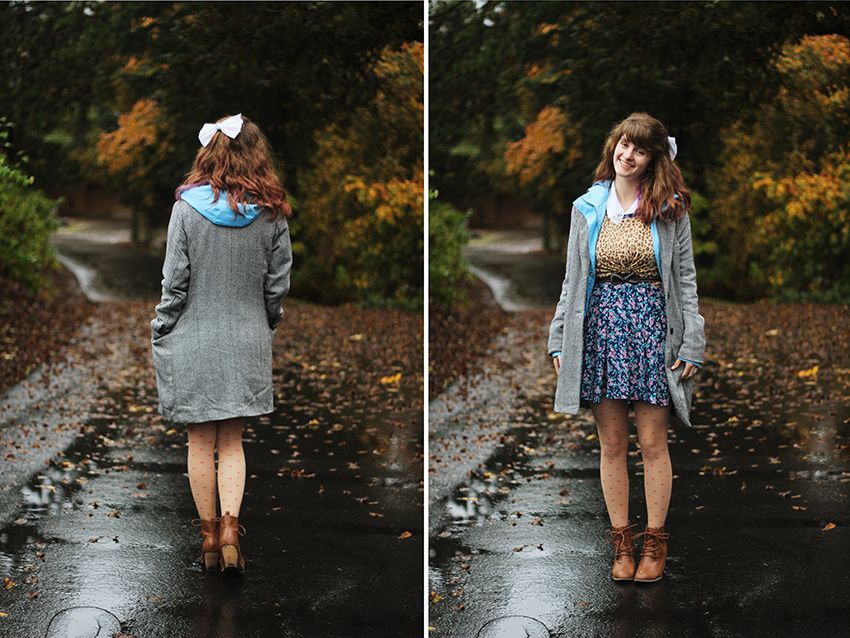 These photos are from a couple days ago, before I dyed my hair! That's right people, if you've noticed on my other internet haunts, I dyed my hair this deep purple color, the same color that I dyed my tips way back in September. But I'll talk about it more in my next outfit post. :) Until now, let's take a moment to enjoy these super cute tights I got the other day! They have cute little hearts on them! Sometimes I just love wearing cute girly things. It makes me feel really pretty. Who doesn't want to look down and see cute little hearts on their tights?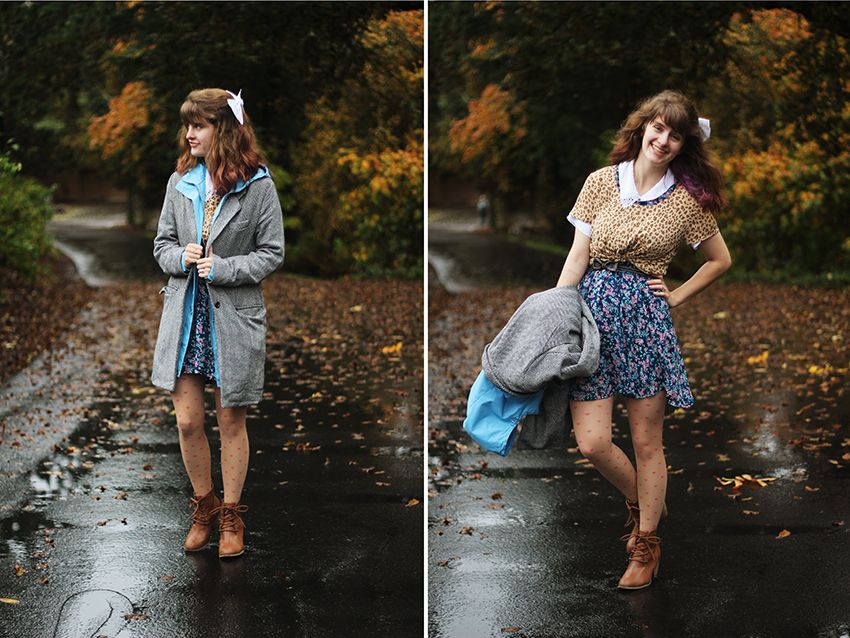 It is officially nine days until I see Matt again! We are in the single digits people! It's been almost exactly three months since I've seen him and I cannot wait to step foot in the airport and see him with his bags. :) His family is coming to Portland for Thanksgiving and I can't wait to see all of them. It will be nice to have a little bit of familiar faces around for the holiday. I am seriously so excited!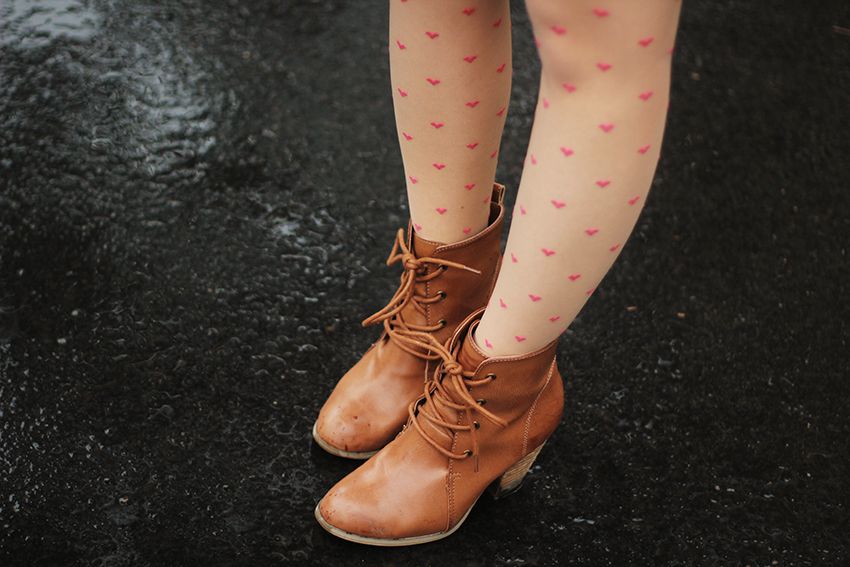 I hope you guys have a fantastic week!