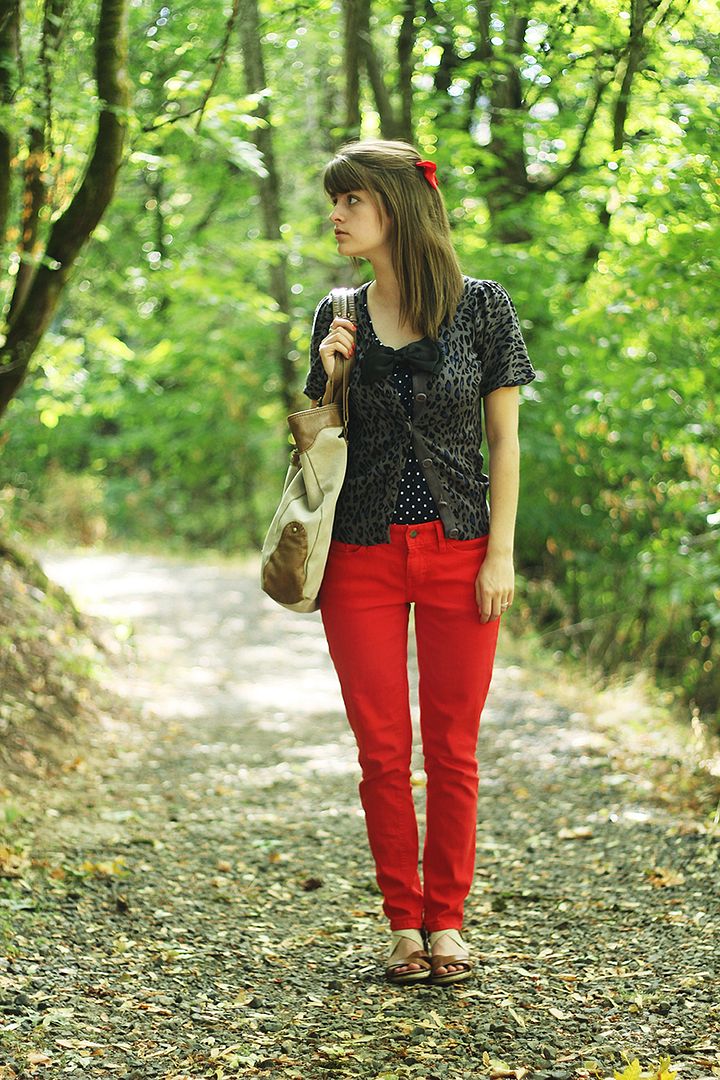 pants/shoes: target // cardigan: friend // shirt: thrifted // bow tie (hair bow): sister





Well it's official: I'm a college girl! Yesterday was my first day of classes. I decided to wear my new fun red pants and walk around in heels (but thank goodness these are the most comfortable shoes ever). This outfit was definitely inspired by one of my many pinterest finds. I really loved the contrasting blue colors and really think it compliments the red pants perfectly.

As for my classes, they all seem really easy. In fact, I'm going to try to add another class for today!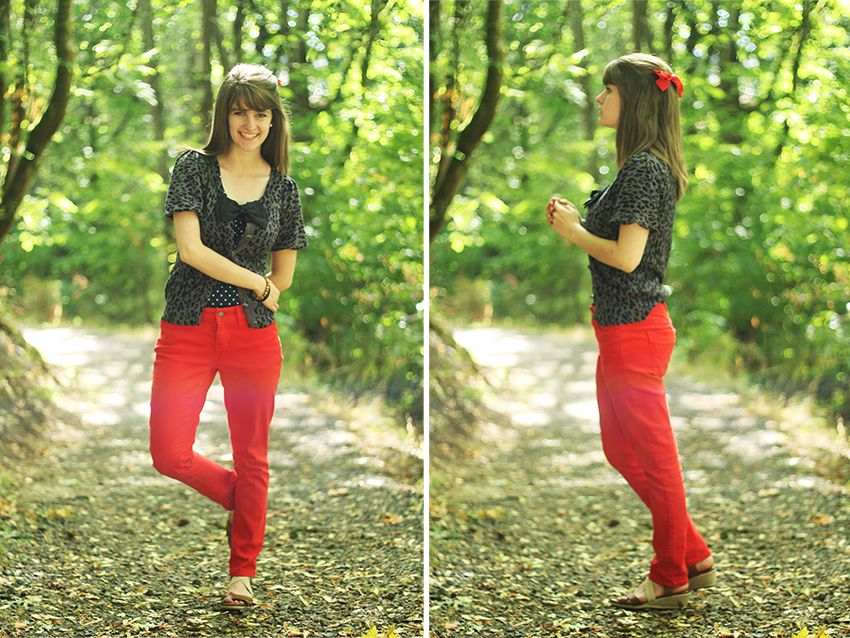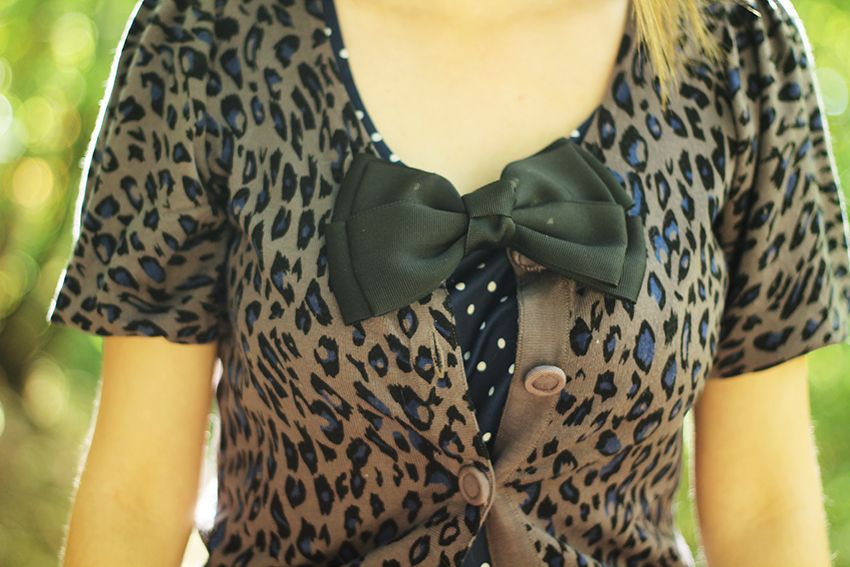 Also, if you want to wear bow ties but don't own any/don't want to make any, what I always do is use a safety pin (and maybe a couple of bobby pins) to attach a hair bow to my shirt. It's a quick and easy way to do something totally new with your hair accessories!

While roaming around the campus to find a tree branch to hold my jewelry, I found this perfect trail to take outfit photos. It's not that I mind taking pictures in front of other people, it just seems a little weird and conceited to take pictures of yourself. I don't know, maybe one of these days I'll be brave enough to venture out in the open with a tripod and a remote.




More ombre nails! I'm really loving the ombre trend, and thankfully I was able to jump on the bandwagon before something new came along. In the past I had always been so oblivious to trends going on (I'm looking at you, junior high), that once I actually bought whatever was in style, it was out of style. Over the years I've learned that it doesn't really matter what's in style or not, as long as I'm confident in whatever I'm wearing, then I'm wearing the right thing.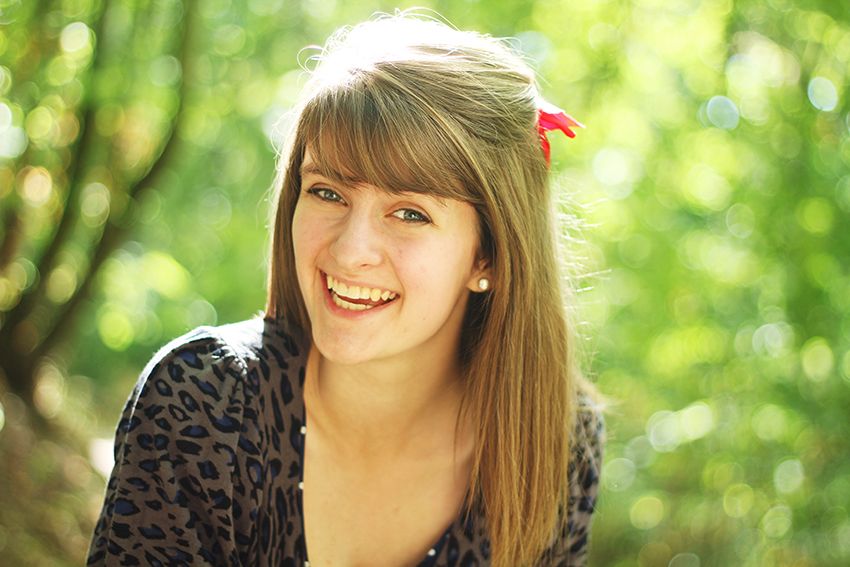 Hope you all have a fantastic Tuesday!