day 2
You do not even know how proud I am of this photo. It took me at least two hours of editing to get the expansion and the coloring perfect. I haven't been this proud of a photo in a long, long time.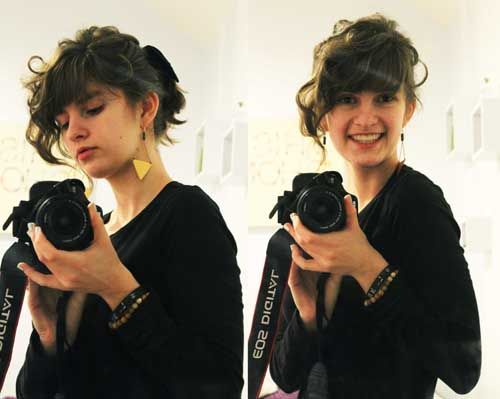 These earrings are from
Noble Town Vintage.
I won them from
Orchid Grey's
giveaway, and it was a lovely little after Christmas present! They are so fun and they kind of make me want to go out and purchase a ton of long earrings.
Today was our first day back at school. I was actually pleasantly surprised at how enjoyable it was. Getting to see my friends after so long is always awesome. Plus it was just an all around good day (Of course it was, because I made hot chocolate this morning ... those days are always good days). I started out the awesomeness by being officially added to the homecoming decorating committee in physics class. Our theme for the banquet is Once Upon a Time and the dance is Happily Ever After. If there is one thing you need to know about me, it's that I am in love (read: COMPLETELY INSANELY IN LOVE) with Disney Princesses, and just fairy tales in general. My sweet sixteen was Disney Princess themed, for crying out loud! So I am too excited for homecoming this year. What a perfect way to spend my last high school homecoming!
And also today, my drama teacher and his fiance told me that they wanted me to be a bridesmaid in their wedding! They are two of the most amazing adults in my life, and I feel so honored that they even asked me. Matt is going to be one of the groomsmen, and we get to walk down the isle together! I guess it's pretend for when we get married. Needless to say, I've already gone into dreaming up crazy ideas for their wedding.