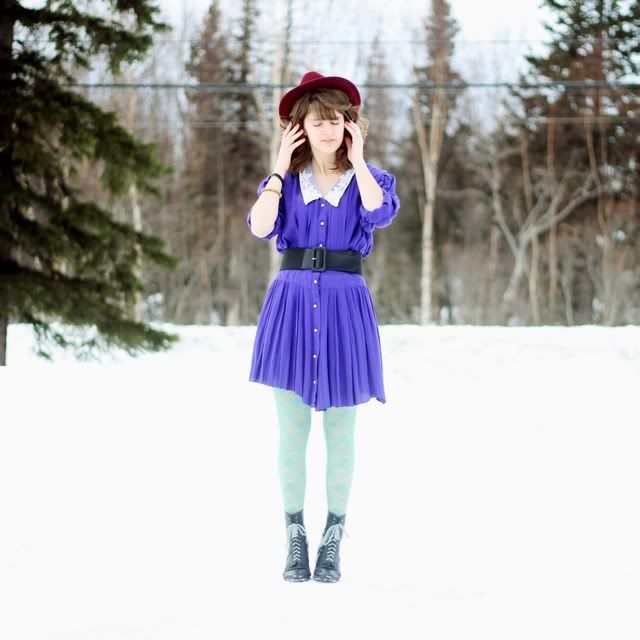 Look at how fabulous this dress is! This was a thrift store treasure from a few weeks back, and I was so ecstatic to wear it! It was originally a grandma dress through and through, complete with nursing home smell and shoulder pads and super long (unflattering) length. What drew me to it though was the amazing collar and the color. There are still a few things I should probably do to the dress to make it better, like actually hemming it after cutting it off, and fixing the awkward waist elastic, but I was too excited to wear it to waste time on details. Haha perhaps one day I'll get around to it.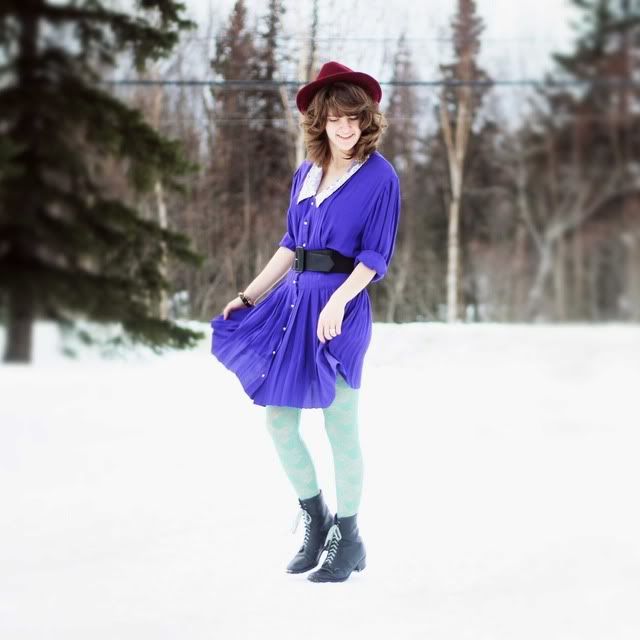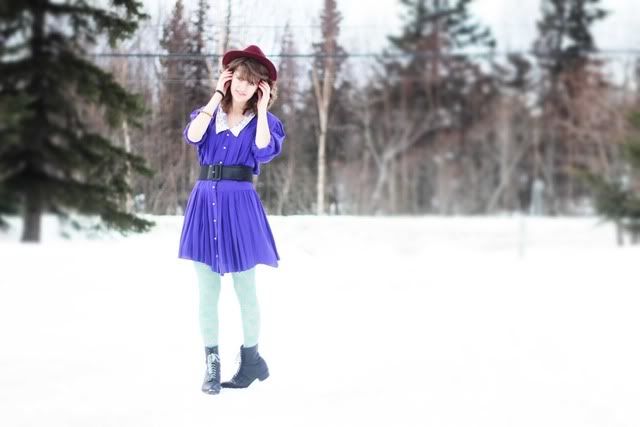 Since the color of this dress was so insane and awesome, I decided to go all out with the color palette and not even care what people thought of me. And really, all these colors do go together, just in a fun way! And who doesn't love being fun? So I'm wearing my fun floral green tights (I accidentally purchased a medium and didn't notice until it was too late!) and maroon hat, as well as my boots (from my school's drama closet ... also way too big. Good thing I added lace so that they actually stay on my feet).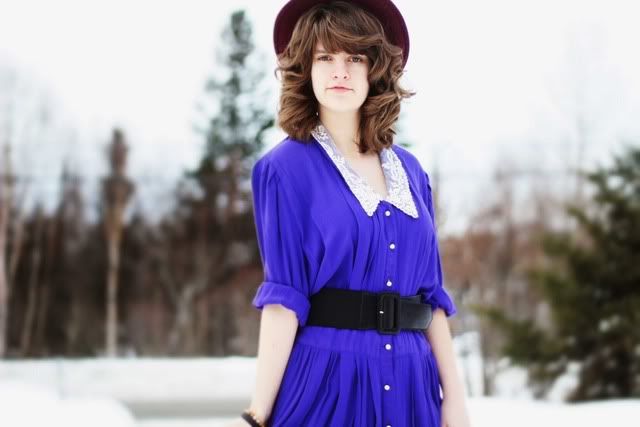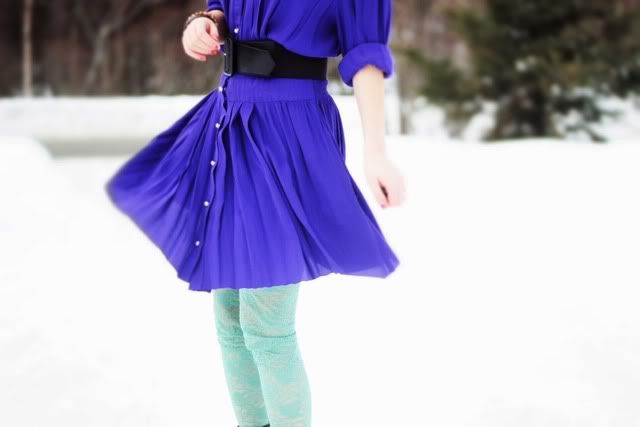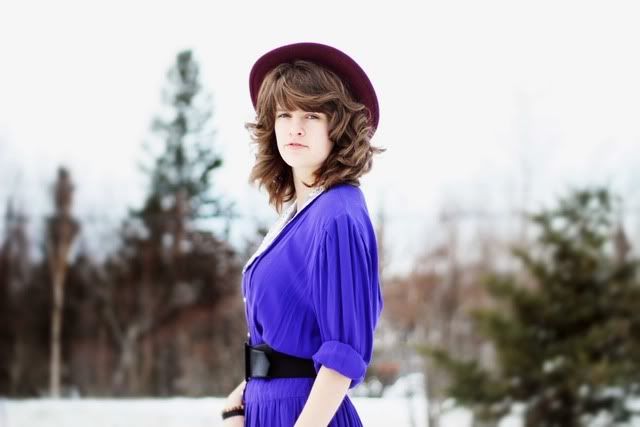 I always wonder who the previous owners of clothes are and why they would get rid of their clothing. That's probably one reason why I love thrifting so much; because each piece has its own story. I'm just sad I won't be able to know what that story is.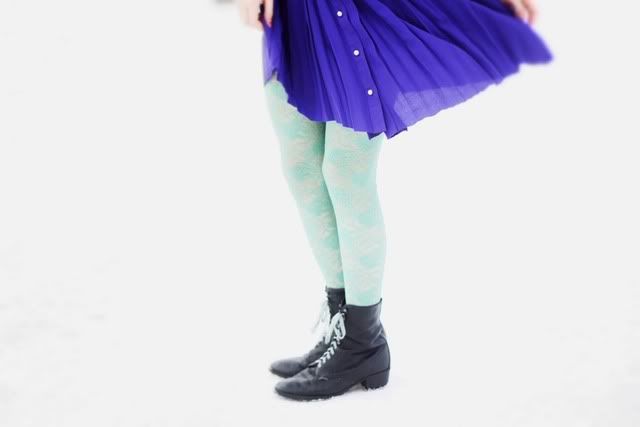 Do you guys have any awesome thrifting finds? I would love to hear about it!