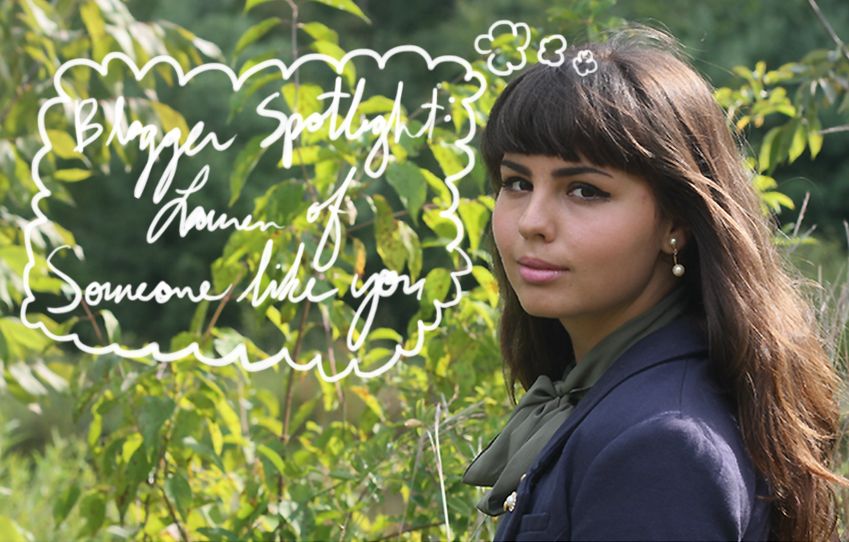 I'm especially excited for this month's Blogger Spotlight, as Lauren has become one of my favorite blogger friends. She kindly agreed to be September's Blogger and do a little interview with me, so without further adieu, here's Lauren!

1. First things first, please tell us a little bit about yourself.

Alrighty! :D My name is Lauren and I'm a bashful, nineteen year old spirit who's a freshman in college studying fashion merchandising. I believe in going after your dreams, not holding anything back, and never (ever) having too many dresses with peter pan collars ♥

2. Why and when did you start blogging?

I started blogging in November of 2009; almost three years ago! Golly do I feel like an old lady, heh. But I found that I could never consistently write in a diary so I thought that I'd give blogging a go and see if it was easier. My blog originally started out as a diary, something no one was supposed to even read. At the time I was still developing and finding my own personal style, as well, so I started documenting my every day outfits to see how I transformed. Someone Like You has been a fashion + diary blog ever since!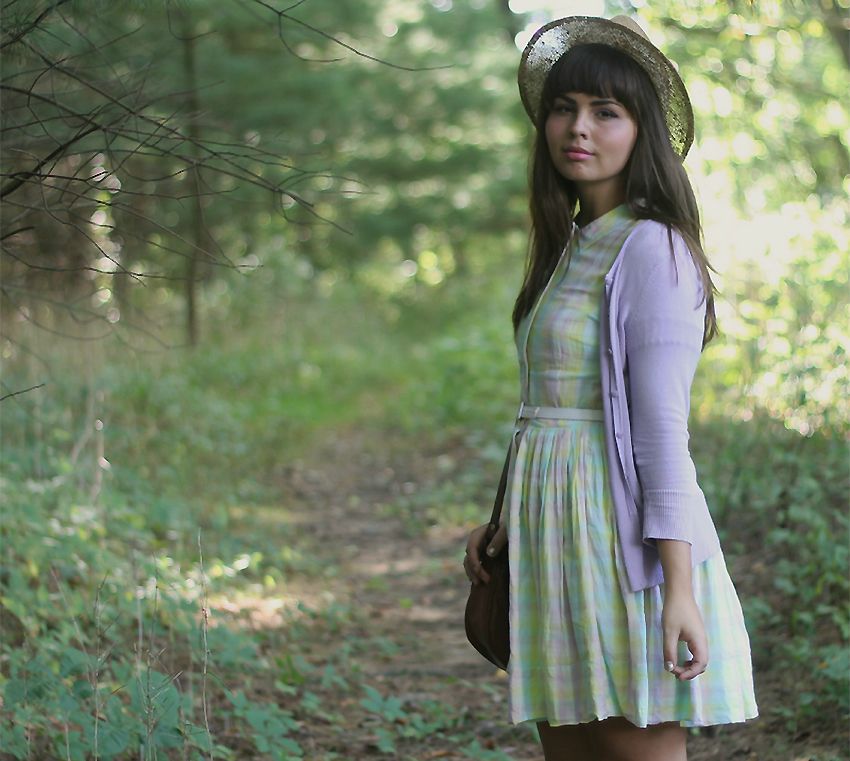 3. If you were stranded on a deserted island and could only wear one outfit for the rest of your life, which outfit would it be?

Well, I don't care if it's 100 degrees…I at least have to have one of my berets on! Besides that…my favorite dress that's lace and mint green; it's literally the dreamiest and I wear it nearly every day anyhow ;)

4. What is one piece of advice you can give to people just about to or first starting out in college?

Push yourself. Don't let the person you were in high school define who you were in college. You don't have to have the stigma you had there; college is a fresh start to be the gal you've always wanted to be. I was so shy in high school and wasn't involved in anything…I'm really trying to change that here at college and not fall into that comfort zone. I want to have a college experience with no regrets !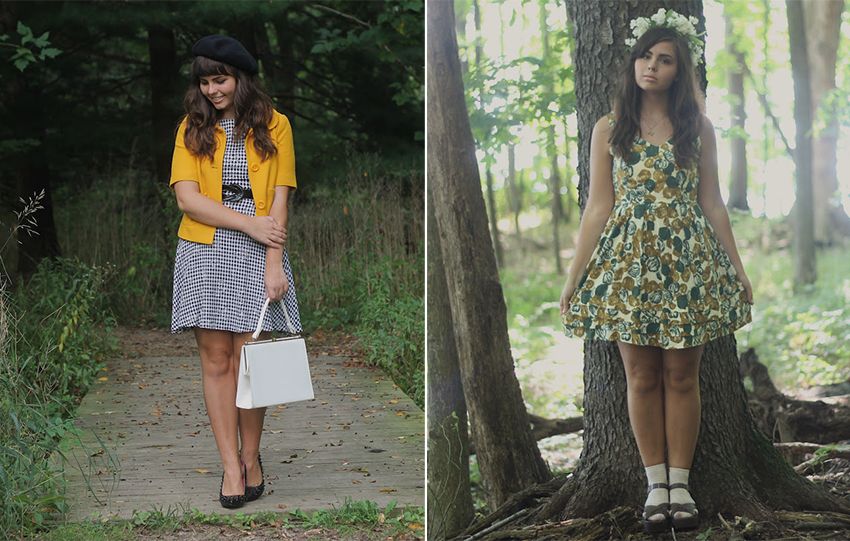 5. What was/is the hardest thing about college so far? The easiest (or best)?

It's probably so silly but it's the honest to goodness truth…it is so hard to take showers instead of baths! I've taken baths my entire life. It's my time in the evening to sit, relax, read, and think. In a shower…er, I just don't know what to do! Still haven't figured out how to shave my legs… (don't laugh at me!) The best is getting to study and do what you love. There's no one here at college telling you what to do; your life is what you make it right now. I am the happiest I've ever been studying fashion; it was the best decision for me.

6. What is one style or trend you've never really been excited about?

I really don't understand the whole bandage skirt trend that's so popular. They just look so uncomfortable; like you can hardly move. Give me a pretty fit and flare dress any day!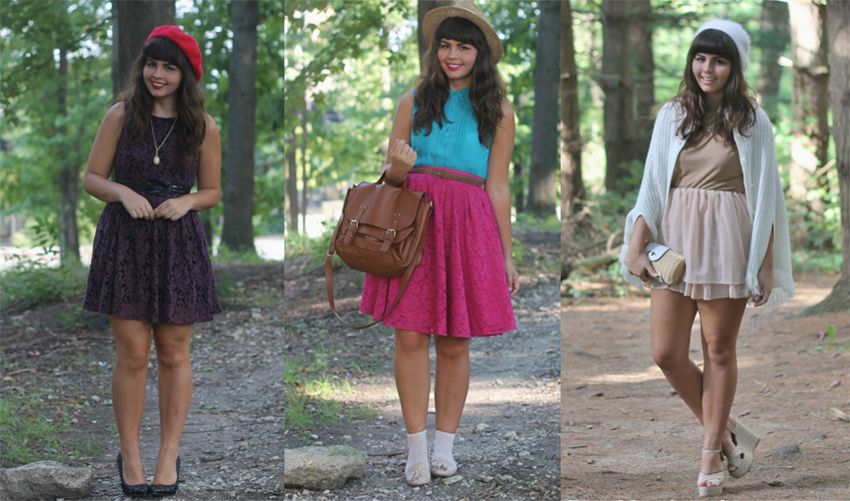 7. If you could travel anywhere in the world, where would you go and why?

I would go to Paris (so stereotypical, I know). I'm just such a romantic and a dreamer and I feel like Paris is the ultimate place for individuals who are those things . I want to explore the streets, twirl around in a pretty dress, drink expensive coffee at an outside café, visit the original Chanel, look at cute French Boys, smell flowers at the street venders, speak bad French, and try a real macaroon. Paris probably isn't any of these things, but even if it's not, I want to find that out for myself.

8. Where do you see yourself in ten years?

Happy. I've had a tumultuous few years and I'm still going through tumultuous times. I hope that all of this is worth it and I can be the one thing I truly want out of my life here on Earth; happy.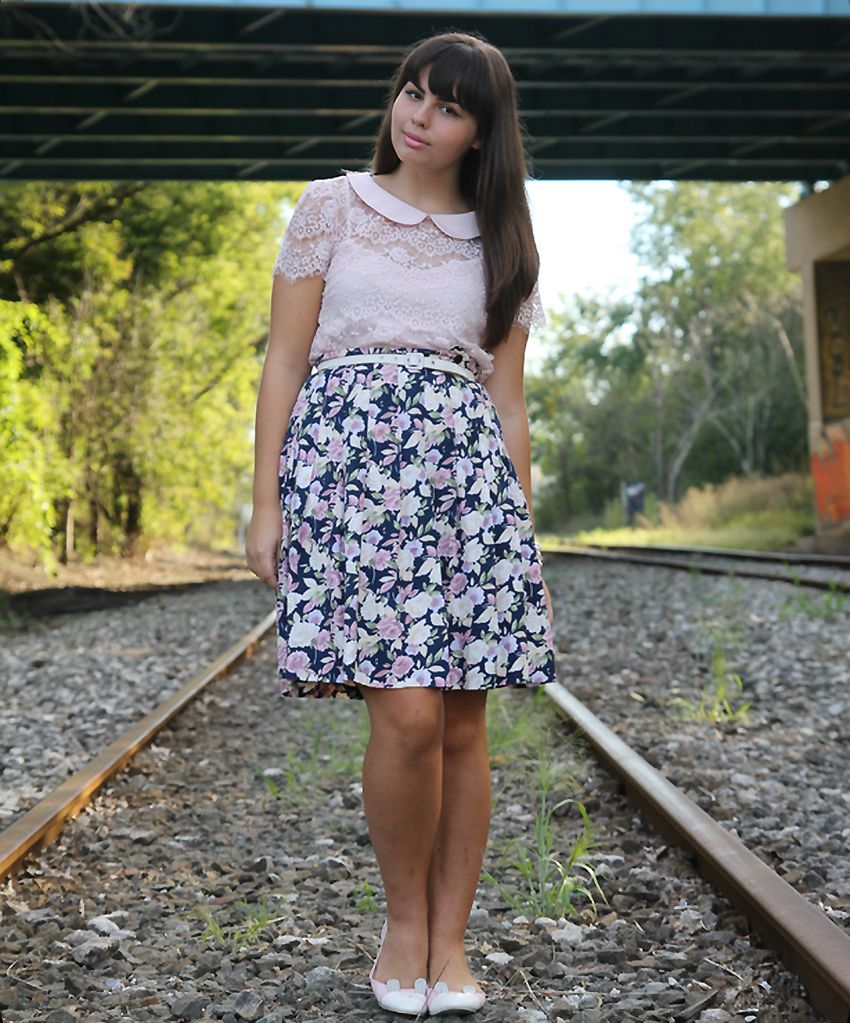 Lauren, thank you so much for letting me interview you! Everyone, be sure to check out Lauren's blog, Someone Like You, today. You definitely won't regret it!